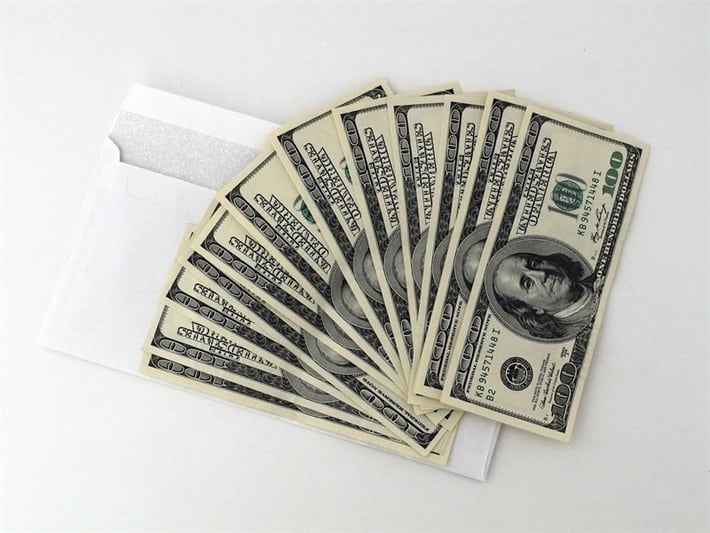 Why is an Auto Title Loan Better Than a Payday Loan?
LoanMart auto title loans are better than payday loans by far, they help you gain access to more funds with more comfortable repayment periods (this can be between 12 and 36 months).
At LoanMart we have made our car title loans safe, fast and convenient.  All you need to get started is your car title. We will assess your car to know its worth, and ability to repay in order to determine the amount of money you qualify for. So far so good, right? Awesome! Here are three reasons why a car title loan is better than a payday loan:
Car title loans are secured. This means you can get an auto title loan without a good credit score.
Car title loans can give you a few thousand dollars while payday loans may give you a few hundred.
Car title loans have a longer repayment period ranging from a 12 to 48 month. Meanwhile payday loans have shorter ones that may be a few weeks.
You can get cash when you need it with an auto title loan1.
LoanMart Car title loans are the best bet
LoanMart offers competitive loans customized for you. Auto Title loans are the real deal when it comes to getting cash fast. You can get sizeable loan amounts based on your vehicle and ability to repay the loan1.  We work with you to come up with a plan that fits your lifestyle and needs. At the end of the day, we want to see your financial progress and success.
LoanMart is committed to helping you get a better and more prosperous financial future.
Want to know more? Check out these reasons to get an auto title loan with LoanMart:
Our easy to use website portal lets you easily take charge of your loan application.
There are no fees for getting an estimate.
We offer same-day approvals in some case. For instance, if you share all the necessary documents in the morning, we may be able to process your request before the end of the day3.
Our customer service team can help you identify  all the documents you need to get a car title loan.
At LoanMart we have a simple and straightforward application process. LoanMart doesn't see why you should wait for a loan. An emergency means right now, not tomorrow.
You can keep driving your car while making monthly payments.
Not convinced? These last four reasons are why customers choose LoanMart every time.
High approval rates mean that you are more likely to get an auto title loan1.
Easy to use technology and account management solutions. Log in on the web to get all the information you need 24 hours a day.
Funding available in as little as 1 business day3. Hundreds of thousands of people have turned to car title loans because we have efficient processes to give your money in as little as 24 hours3.
No prepayment penalties. You are free to pay off your loan early without penalties.
Auto Title Loans versus Payday Loans
There are numerous benefits to LoanMart auto title loans.  Auto  title loans are the most secure type of loan when you are looking for cash to resolve an emergency.
Since you are using your auto title as equity for the loan, you can get access to more funds with an auto title loan.
Auto title loans are a great option for you.
Advantages of Car title Loan Over Payday Loan
That's why we recommend our customers to choose a car title loan over payday loan when money is tight. We are in this business to make sure our customers are able to make the best borrowing decision for their personal situation.
With auto title loans at LoanMart, the borrower can access more money depending on the state you live in, the equity of the vehicle and your ability to repay your loan. If you opt for payday loans, you are likely to get a loan for a few hundred dollars. It means you must have a bank account.
Auto title loans give you enough time to pay off the loan ; the loan repayment can be between  12 to 48 months. Those who take on payday loans have very little time to repay. That's because the period is usually just a few weeks.
Auto title loans will give you access to more cash with less interest and fees than PayDay loans. Payday loans have high interest rates and fees, which are settled over a short period of time.
LoanMart is the best place to get an auto title loan because we are not trying to repossess your vehicle. Our objective is to help clients out of financial hurdles. It is very simple to apply for an auto title loan at LoanMart. The process of evaluating your car takes only few minutes.  Get started today with an auto title loan and you will be on your way to financial success1.