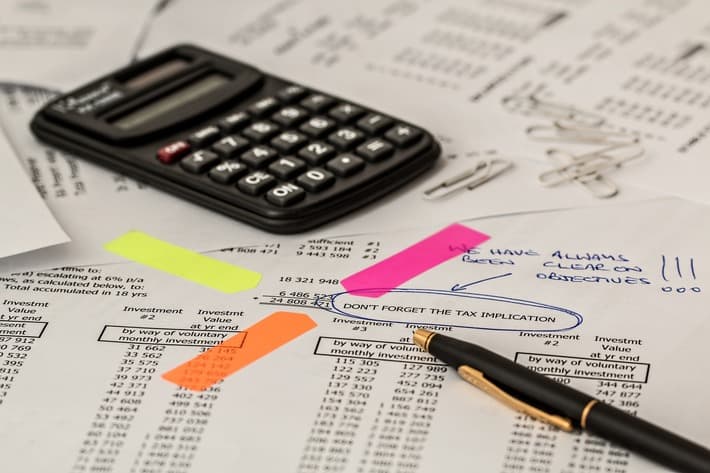 Will an Auto Title Loan Affect my Credit Score in Miami, Florida?
Credit score can be a huge factor when it comes to qualifying for any type of lending. As many people already know, opening new credit accounts or taking out a loan can have a major impact on a person's credit score.
An auto title loan is a secured loan that is acquired using the equity of a borrower's car. Many people turn to these loans because they make funding both fast and easy. Whether an auto title loan will impact credit will be dependent on a few different factors.
When looking for an auto title loan in Florida, consider a ChoiceCash Title Loan serviced by LoanMart. Here is more information on how an auto title loan may impact one's credit score, along with details on ChoiceCash Title Loans in Florida.
Can an Auto Title Loan Affect My Credit Score in Florida?
Just like every other kind of loan, auto title loans may impact credit.
Here is a breakdown of factors that generally affect credit scores:
Credit History—The number of open credit accounts someone has is important when calculating credit. The main detail to pay attention to is the open credit to debt ratio.
When trying to maintain or acquire a good credit score, it is generally a good idea to keep the amount of open credit higher than the amount of debt.
When signing onto a new loan, if a person has a ton of debt and not a lot of open credit, this may reflect negatively on their existing credit. While someone who has a low debt to open credit ratio may not receive a negative impact on credit.
Repayment of loans—Another huge factor that may impact credit is how an individual pays back the loan. If monthly payments are made on time, then the loan may reflect positively on credit. When payments are not sufficient, or made late, then the loan may have a negative impact.
And so, before thinking about acquiring an auto title loan, it is important to go over the amount of debt you are carrying and how much open credit you have. It will also be important to ensure that you can afford to pay back an auto title loan.
Why Choose a ChoiceCash Title Loan for an Auto Title Loan in Florida?
A ChoiceCash Title Loan, serviced by LoanMart, is a unique type of auto title loan. These loans may be a better option than traditional title loans because they could come with advantageous benefits.
Here are some unique advantages that could come with a ChoiceCash Title Loan for residents of Florida:
Competitive Interest Rates—With ChoiceCash Title Loans, the interest rates are highly competitive. This is especially true when compared to other similar kinds of lending.
Loan Rewards—With ChoiceCash Title Loans, depending on repayment history, a borrower may be able to earn exclusive loan rewards.

Lower Monthly Payments—A borrower may be able to earn a progressively lower loan payment each month. By the end of the loan, the payment amount could be half of the initial starting amount2.
The Ability to Borrow More Funding—Another perk that could be earned is the ability to borrow even more funding in the future while repaying an existing loan1.

Flexible Repayment Terms—With ChoiceCash Title Loans, repayment is simple and personalized. Payment plans are custom fit for every individual borrower's unique financial situation. No matter what repayment looks like with a ChoiceCash Title Loan, there will not be any early payment penalties or hidden fees.
What Role Does Credit Play with a ChoiceCash Title Loan in Florida?
With ChoiceCash Title Loans, credit may be part of the process, but it will not play a huge role when it comes to eligibility. Instead, a credit check will be performed in order to figure out the borrower's ability to repay the loan and to determine the interest rate.
Just like other auto title loans, whether the loan will have an impact on credit will depend on the particular loan.
To find out more about a ChoiceCash Title Loan in Florida or to get the process started, head over to the official website. A loan agent can also be contacted by phone to answer any questions or offer assistance. Get started with a fast, easy, and flexible lending option today in Florida!
ChoiceCash Title Loans offer competitive monthly payments, which may get even lower moving forward.2