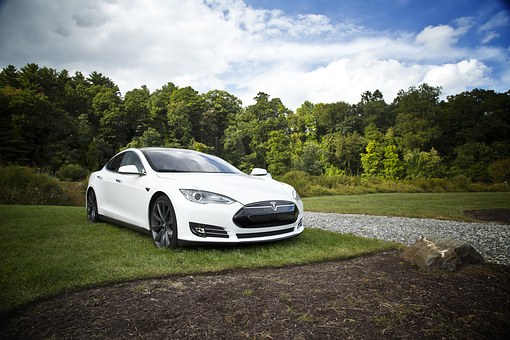 Every now and again, extraneous circumstances that end up costing a lot of money tend to pop up. It could be something like a hospital bill, a wedding or funeral that needs to be traveled to and from, a sudden vehicle or house repair, or another financial emergency. When such things happen, a car title loan from LoanMart might seem like the best idea to remedy the situation.
Understandably however, there might be some concerns regarding the logistics of getting a car title loan. For one thing, if a South Carolina resident does not have the car whose title they want to borrow on at their residence, then they might be concerned with whether or not LoanMart will still provide them with the funds that they need.
Getting a Car Title Loan with the Car Not at Your Residence
Luckily for South Carolina residents, it is possible to get a car title loan when a vehicle is not currently at a borrower's residence1. However, there are still some parameters that still need to be adhered to. For one thing, the vehicle in question still needs to be registered in the state that they live in (in this case South Carolina). For another thing, we will still also require a vehicle inspection of sorts.
As long as we can be provided with accurate and detailed photographs at a variety of angles then we can still work with that and move forward with the car title loan approval process1. That said, we will also need to be notified of where the vehicle is being kept, so that we can make sure that we have the collateral secured.
Taking Photos of the Vehicle
When taking the photos of the vehicle, as long as we can have a clear overall idea of the current condition of a vehicle, we may still be able to move forward in the approval process1. When taking the photos, we require pictures of the:
Front view. This gives us our first overall impression of what the vehicle looks like.

Passenger side view. Make sure to keep from being too far away from the vehicle in the picture.

Driver side view. Make sure that the picture shows the whole side of the car from bottom to top and back to front.

Back view. Getting a clear look from the back is just as important as the front. Make sure to keep any reflections from making the picture look washed out.

VIN (Vehicle Identification Number). This can be accessed inside the door on the driver's side (it will look like a label) when the door has been opened. It can also be found through the driver's side window. When photographing it, be sure to fit the whole number in the picture and to make it so that it will be able to be easily read by our team.

Odometer view. We will require a close-up photograph of the odometer, that way we can know just how many miles the vehicle has on it. Turning off the camera's flash would be a good idea here.
Send Them In
Once all of the required photos have been shot and are looking good enough to be used for documentation of the vehicle's condition, they will need to be sent to us using any of these convenient methods:
Email them to us at lmdocs@loanmart.com.

Text them to us at 1-818-521-2470.

Drop them off over at the closest participating store. Make to use our

store locator

to find the closest one.
What Happens After All of This?
Once all of the aforementioned business has been tended to, the car title acquisition process can move forward the way it normally would.
Potential borrowers will need to provide LoanMart with the following documents:
A car title to a qualifying car in the borrower's name

A government-issued photo ID like a driver's license or state ID

Proof of Income (e.g. paycheck stubs, invoices, or bank account statements) showing the borrower's ability to pay back the loan provided to them by LoanMart

Proof of residence (a piece of recent mail like a utility bill will work)

Several photos of the vehicle
Providing the necessary documents to LoanMart can be taken care of through these simple methods:
Going online by filling out the

online form

on their computer, tablet or smartphone

Giving us a phone call at 

1-877-787-4923

Dropping into the closest participating store
Picking Up the Funds
If approval for the car title loan with LoanMart is granted, the funds can be retrieved by the borrower through any of these easy to use methods:
Visiting one of the participating stores in nearby

With a check

Electronically

In some instances, going to a money center and retrieving the borrowed funds through MoneyGram