Where Can I Get a Quick Loan in Gainesville, Florida?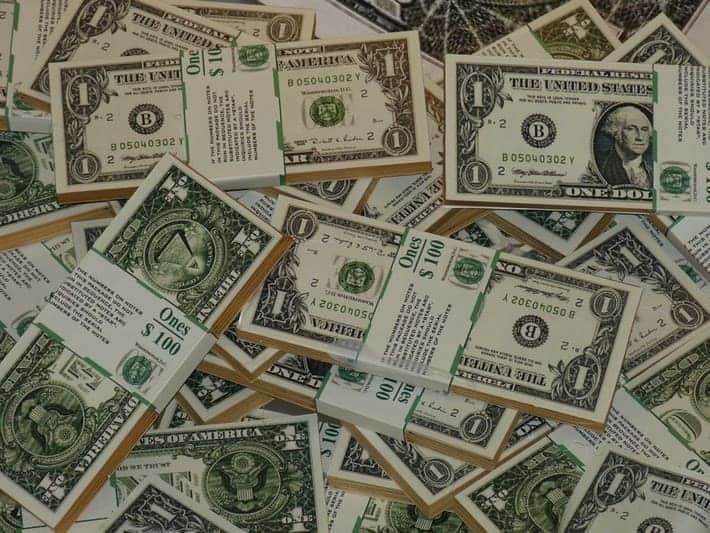 When you're short of cash and need money quickly, it can be hard to know where to turn. There can be a bewildering number of options and the obvious solution isn't always the right one. So which solution is best? Which lender should you trust? Here is more information on where to get a quick loan in Gainesville Florida.
Picking the Right Loan in Gainesville Florida
There are a number of loan companies all vying for your business in Gainesville. Some are traditional lenders, some offer payday loans while others specialize in title loans. Which lender you choose may depend on a number of factors, including:
How much money you need
How quickly you need it
How far you'll need to drive to get it
Should I Consider a Personal Loan For Cash in Gainesville, Florida?
You may be able to get a good amount of money with a traditional personal loan, but there may be strict lending rules. For example, the lender might require you to have a credit score over 700, to have full-time work, and a checking account.
A lot of traditional lenders allow you to go through the entire process online or over the phone. This convenience is great, but it can also result in restrictions on how you receive your money.
For example, one reason why a checking account may be required is that there may be no way for you to pick up the cash from a physical location. In that case, you'll have to wait for the money to be transferred to your bank account – and if it's the weekend, you could be waiting until Monday or even Tuesday. If you need cash, you'll still need to drive to your bank to withdraw it.
So what are your options if you need money today? In that situation, a payday loan could be a good solution.
Pros and Cons of a Payday Loan for Quick Funding in Gainesville, Florida?
A payday loan can give you cash in your hands today and, typically, as long as you have a job, most lenders will allow you to borrow the money you need without a lot of documents and background checks.
Unfortunately, there are a number of potential pitfalls to a payday loan in Florida:
The Amount You Can Borrow
The state of Florida has capped payday loans at just $500. This means that if you're looking to borrow more, you're out of luck. No lender can offer you more than $500 on a payday loan. And if you think you can borrow $1,000 by taking out two payday loans, think again.
In Florida, you can only have one open payday loan at any one time.
The Time you Have to Pay it Back
Another issue could be the amount of time you have to repay the money. Again, the state of Florida has strict rules regarding the term of your loan. The longest term a lender can allow is 31 days; if you're having difficulty paying back the loan, you can get an extension of 60 days but you're also required to attend debt counseling during that time.
Why Choose a Car Title Loan for a Quick Loan in Gainesville, Florida?
A third solution could be a car title loan. A car title loan allows you to use your vehicle as collateral on the loan. Unlike a traditional loan, your credit score doesn't have a large impact on the approval process, as a lender will typically let you borrow a percentage of your vehicle's value.
For example, if your car is worth $5,000, a lender might be willing to lend you $3,500. This is obviously far more than you'd get with a payday loan and could be more than enough to resolve your financial emergency.
Terms are typically longer than a payday loan too. Although some lenders will require you to pay back the money within 31 days, most will give you two or more years to pay it off. Add to that the convenience of being able to get your cash the same day— and a car title loan can be an excellent option for anyone looking for quick cash.
Why Choose a Car Title Loan for a Quick Loan in Gainesville, Florida?
A title loan serviced by LoanMart is a unique kind of car title loan. With a title loan serviced by LoanMart, you can complete a quick inquiry form online and then speak to an experienced loan agent who'll guide you through the rest of the process. Both the inquiry and the approval could be completed in less than an hour, from the comfort of home1. Here are some other benefits with title loans serviced by LoanMart:
Funding from a title loan serviced by LoanMart can be deposited directly into your checking account, you also have the option of picking up your cash at the nearest convenient MoneyGram location1.
And while some loans might require you to surrender your vehicle until you pay back the loan, a title loan serviced by LoanMart will allow you to continue driving your car.
If comfort, cash, and convenience aren't enough, consider this additional bonus: with a title loan serviced by LoanMart you could actually get low payments every month.
Not looking to keep the money for long? You're also free to pay it off at any time, with no prepayment penalties.
A title loan serviced by LoanMart could well be the quick loan solution you're looking for in Gainesville Florida. Inquire online now, get an approval in minutes, and you could be counting your money today1.