Inquire About a Car Title Loan Online
Times are tough for many Americans, and not everyone is fortunate enough to have significant financial safety nets underneath them. When emergencies happen, gaining access to money quickly can make a big difference in someone's life. When people think of applying for loans through financial institutions, they usually think of a long process that denies anyone with a poor credit history. Thankfully, another option exists besides just going through a traditional loan agreement.
Inquiring about instant online title loans is one of the quickest ways to potentially receive funding1, 3! Car title loans serviced by LoanMart can offer a flexible approval process, and you can begin the process by filling out an inquiry form from the comfort of your home.1 Learn why auto title loans are great for people with below-average credit history but need funding quickly!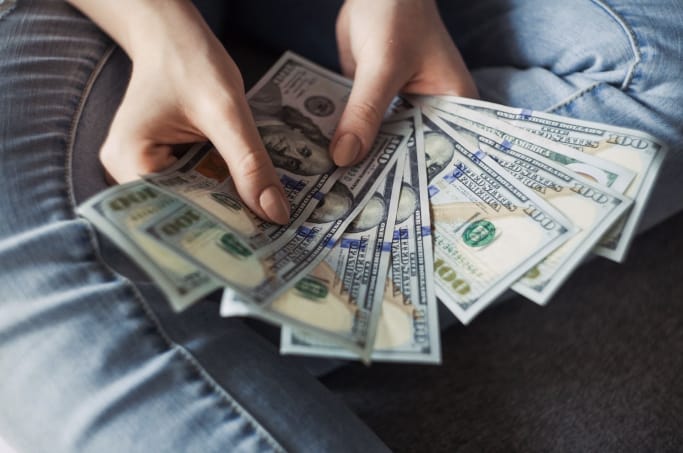 ---
How Do Instant Online Title Loans Work?
There's a reason they're called instant online title loans! With title loans serviced by LoanMart, the inquiry and approval process can all take place online, as opposed to heading to a physical location. In some instances, loans can become approved within the same day as your inquiry begins, which means quick access to funds when you need them most1, 3. Qualified borrowers can get their money in 24 hours or less!3
There are a couple of simple requirements to meet before you can begin the process stated below:
Be at Least 18 Years Of Age
Own a Car or Have One Registered Under Your Name
Be Able to Show Proof Of Income or Alternative Income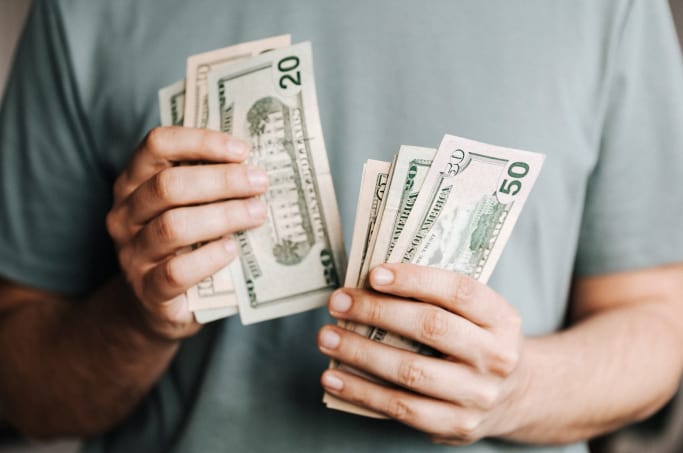 The first requirement is pretty self-explanatory– you must be at least 18 years of age to apply for this type of loan anywhere within the U.S. The second requirement is important, because eligibility for an online title loan depends on the amount of equity in your car. You cannot leverage a car you do not own or are close to owning, so the amount of equity matters!1
The third requirement has a longer explanation. Proving that you have income during the approval process can show the lender that you have the ability to repay your loan over an agreed amount of time. This does not mean that you are required to hold a traditional 9-5 job, though! There are lots of different ways you can prove income. Some examples include:
Social Security Income/Disability Benefits: Receiving monthly Social Security/Supplemental Security checks or disability benefits can be considered a form of income in the eyes of a lender! If you are a recipient of either, you can still inquire about an online title loan.
Worker's Compensation: If you've been injured on the job and are receiving monthly compensation checks instead of paychecks, this could also be considered a legitimate form of income for inquiring about a title loan!
Self-Employment: Self-employment can exist in many different forms! If you're a landlord, you do freelance work, or odd jobs around your city, you are still making money in a non-traditional sense. If you have any questions regarding your personal income situation, feel free to ask a loan officer during the title loan inquiry process! Call 855-422-7412 today to speak with a title loan agent with LoanMart.
Retirement Benefits: Receiving retirement benefits or a pension can also be considered a form of income! There are plenty of ways to show proof of a steady income without working a traditional 9-5 position.
The best part about an online title loan serviced by LoanMart is that the inquiry and approval process is very flexible, which means people from a variety of backgrounds are invited to find out if it's right for them.1
---
What Will I Need to Get Started?
When you're experiencing a financial emergency, obtaining access to funds quickly can be crucial. That's why car title loans serviced by LoanMart can be a great option for people with bad credit scores or low funds.1 Since collateral is used to secure the loan, your credit history is not the focus of the approval process.
If you wish to meet the initial requirements for online title loans, you will need to provide documentation to move forward. So it's best to make sure you have this paperwork on hand. Title loan agents will ask for the following documents before submitting the inquiry for approval:
Government-Issued Photo ID: You need to be able to prove your identity in a legitimate way. That means you will need to show a government or state-issued photo I.D., like a driver's license or a passport.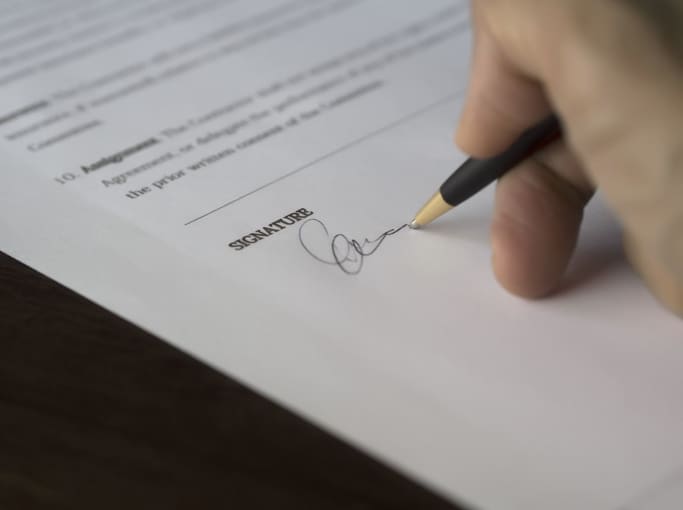 Proof of Income: As mentioned earlier, there are tons of different ways you can show proof of income to a title loan agent outside of holding a 9-5 position. Some of them include Social Security checks, disability checks, or retirement/pension income statements. Inquiring about an instant online title loan serviced by LoanMart can be simple and flexible, even if you don't hold a traditional job!1
Proof of Residence: You will also need to be able to prove where you live. You can do so by using a piece of mail, like a utility bill or a bank statement. As long as it's an official document, it should be good enough!
Proof of Car Title: The main requirement for an online title loan serviced by LoanMart is that you must have a vehicle title in your name. If you can't find an important document for some reason, you can always head to the government website belonging to your state to find out how to replace the missing paperwork!
Photos of Vehicle: In some instances, lenders will want to know what your car looks like to determine its value. A car title loan is dependent on how much value a car holds, minus the amount a borrower still owes on it. Knowing how much value a car holds is important to lenders because it's their insurance!
---
What Is a Car Title Loan?
With so many different types of loans out there, like a cash advance or personal loan, it can be confusing to figure out what exactly each of them means. A car title loan allows you to potentially access funding quickly to cover immediate expenses. Lenders will use a car's value instead of just the borrower's credit history to determine how much cash they will be loaned if they are approved.
The process can be quick from start to finish!3 In some cases, the process can be completed within the same business day3. Car title loans work simply. A lender will start by looking at how much equity you have in your car and offering you a percentage to borrow through a title loan. In essence, your car's value is used as the lender's "insurance" instead of relying on just your credit history during the inquiry process.
---
Why Does My Car's Equity Matter for an Auto Title Loan?
You may be wondering, 'what does car equity have to do with applying for car title loans online?' but rest assured, there is a perfect answer! The equity in a car directly relates to how much cash a person may get, so it's important to know what yours is. If you're unsure how to figure that out, you can use this helpful online calculator tool by filling in a few pieces of information.
The equity in a car can be calculated by taking its value versus how much is owed on it, if anything. The difference is the percentage of equity the car has. If your car is older, but in great condition and it's paid off, the equity on it could be substantial. If you owe more than what your vehicle is currently worth, you will likely have negative equity. The best way to figure this out is by subtracting what you owe on your car from its total value. If that's too much work, just let the online calculator tool provided by LoanMart do the hard work for you! Simply input some details about your car to get an estimate and a quote, free of obligation.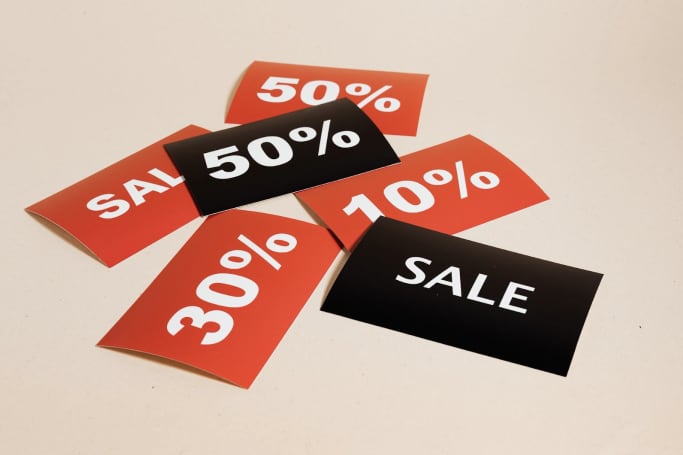 If you have a bad credit score, using your car's equity to inquire about a car title loan can be the best way to get access to funding quickly.1, 3 Lenders typically don't focus on an applicant's credit history, since collateral is used to secure the loan instead. The equity in your car is one of the loan factors that can determine the maximum loan amount or the minimum loan amount, so it's a good idea to figure out how much your vehicle is worth!1
---
Different Types of Loans
Compared to traditional bank loans, online title loans work a little differently. Most standard loans are unsecured, which means they don't require collateral. For a traditional loan like an unsecured personal loan, your credit history and income are used to determine your worthiness as a borrower. Instead, title loan lenders will look at more than just a person's credit history during the inquiry process. While your credit history may be considered, the focus of the approval process is the value of your car and your income!1
Online title loans are considered secured loans because they use a borrower's car as collateral. If you don't make payments, there is the possibility of a lender repossessing your vehicle. This is why it's important for an applicant to prove that they can afford the loan!
It is easy to learn about the other types of loans that exist outside of instant online title loans! A title loan is often an excellent option for people with a bad credit score that need quick funding.1, 3 Take a look at some of the most popular loan choices: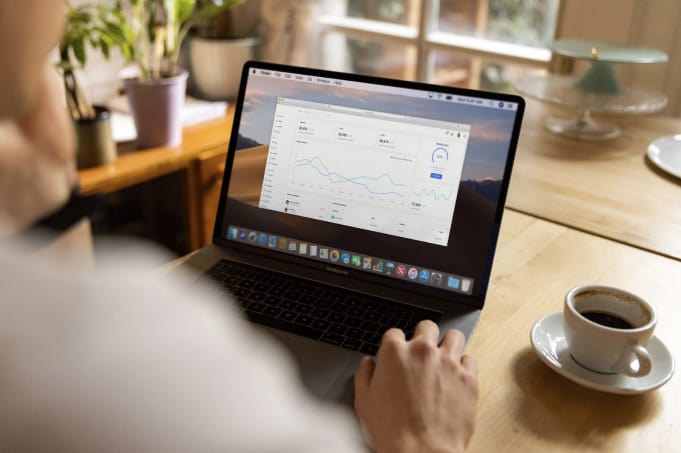 Personal Loan
A personal loan is a funding agreement that someone can get from a bank or financial institution, with the understanding that they will pay it back in a certain amount of time. It is typically given out as a one-time payment, and like most loans, the borrowers are expected to repay it in monthly installments. The main difference between personal loans and car title loans is the approval process. While title loans and personal loans are paid back similarly, they are not obtained similarly. Personal loans are often unsecured, meaning there is no collateral to back you up when you apply. Your credit history is almost solely used to determine your eligibility for funding. If you do not have a good score, you will likely not get approved for the funding you want, or you may not even get approved at all.
Student Loans
Most Americans are aware of what a student loan is. The only thing a car title loan and a student loan have in common is that a lender lets someone borrow money. Student loans can be given out by the federal government or through a private lender. They are lent to students paying for university. Typically, you don't need to pay them back until you're finished with school.
The biggest downside to a student loan is that the interest rate can increase over time, and they can take a lifetime to finish paying off.
Home Equity Loan
A home equity loan is where a homeowner accesses the value of their home through a loan. Essentially, their home is used as collateral. They are considered secured loans, like car title loans, because they both rely on physical assets as financial insurance for the lender.
Home equity loans tend to involve large sums of money over a long time. Typically, home equity loans are used for renovations or repairs to a home, but they may be used for other things. They may not always be ideal for someone who is in need of quick funding, unlike an online title loan serviced by LoanMart!3
Payday Loan
Payday loans are meant for people who need funding in between paychecks, but they are different from car title loans in a couple of ways. They don't require the collateral of a vehicle, but the amount a person can usually receive is capped at the amount of what a portion of a typical paycheck would be. Typically, payday loans range from $50-$500. Title loan funds generally depend on the amount of equity in a car, which means the borrower may have access to more money if they have the income to support it.
---
How Do I Pay Back My Online Title Loan?
Once you've inquired about an online title loan, gathered up the correct documents, been approved by a lender, and received your funding quickly, you may be wondering how you can repay the loan. The great answer is that there are multiple options when it comes to a loan repayment schedule! Learn about all the convenient ways you can pay back your money below.
Check in the Mail: You can send a check in the mail to pay back your title loan!
Automatic Payments: One of the best ways to ensure that you make payments on time is by setting up an automatic payment schedule. Forgetting about bills at the end of each month is way too easy! Consider setting up automatic payments from your bank account for all of your bills and you'll never have to deal with pesky late fees again.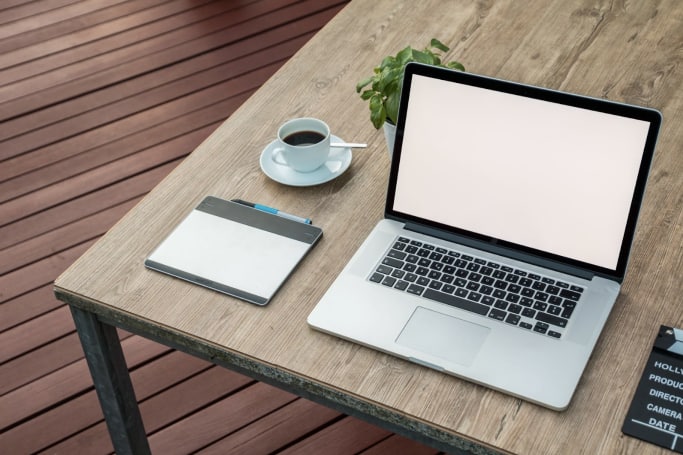 Pay by Phone: If you're more comfortable talking with a title loan representative over the phone, you can make your payments this way as well! Just use your credit or debit card, but be aware that there may be a fee to do so.
Pay in Person: You can head to a participating money transfer location in your town to repay the loan! If you prefer in-person transaction methods, there are plenty of stores in your area that participate in money transfer transactions. If you have any questions about repaying your title loan serviced by LoanMart, you can speak with a title loan agent about your situation by calling 855-422-7412.
---
Why Would I Need an Instant Online Title Loan?
There are tons of reasons someone might need an online title loan. Not everyone has an emergency fund or financial backups when unexpected problems pop up. That's why access to quick funding can be crucial. Perhaps you need to move, or you need expensive medical care, or you need to pay the debt that you've been ignoring. Whatever the reason, it's not uncommon to run into financial emergencies throughout your life.
Don't let the stress of a financial burden overwhelm you. Learn about all the great ways a car title loan serviced by LoanMart can help you through a difficult time!
Medical Bills: It's no surprise that the American medical care system is expensive. Not everyone has the best insurance coverage, and when an accident occurs, it can hurt your bank account. Consider inquiring about instant title loans to help you out if you ever need to pay for an unexpected medical emergency!
Debt Consolidation: Slipping into debt happens to the best of us, and it can get bad quickly. If you owe money, accessing a car title loan could be a way to help yourself out. On top of that, you could seek credit counseling to better educate yourself on good financial practices. Ease the stress of life by inquiring about an instant title loan serviced by LoanMart. You could potentially receive funding within the same day of getting approved!3
Home Improvement: Using a title loan doesn't always have to be for an unfortunate emergency! You can also use the funding to help pay for a home improvement project you've always been wanting to do. Perhaps you've always wanted to build a deck in your backyard, or maybe there is a bathroom you're dying to redo. Whatever the case, a car title loan can help you get access to the funding you wouldn't normally have.
Moving Costs: Moving from one home to the next is a complicated process. With the costs of hiring a moving company, or a contractor to help fix things, the amount can become astronomical. If you don't have that much room in your budget to front all the costs of moving, you could consider inquiring about a title loan to help you out! If approved, you could access the money quickly to help pay for any of the expensive moving necessities.
---
Apply for an Instant Online Title Loan Today!
Life is filled with wonderful events, but it's no stranger to bad ones too. If you find yourself in a situation that requires money to help you get out of it, inquiring about a car title loan serviced by LoanMart could be the best option for you. If you meet the requirements of being an adult over the age of 18, you can prove some form of qualifying income, and you own a vehicle, getting approved for a title loan could be a very easy process.
As long as you have access to the necessary documents, you could potentially receive access to funding within the same day of inquiring from a licensed lender1! Begin the process entirely from the comfort of your own home by filling out an inquiry form or calling 855-422-7412 to speak to loan officers today! The online form makes it very easy to get a car title loan with potentially instant approval.