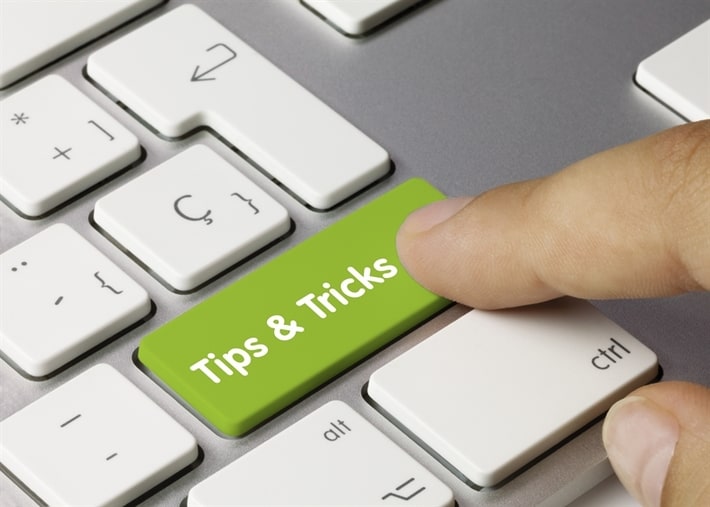 10 Tips to Get the Best Car Title Loan
Getting a car title loan sounds like a lot of work, considering there are so many places to choose from. With the growth of the internet and the ease of having technology at the tips of our fingers, we expect those options to multiply over time. When it comes to choosing a company from which to borrow money, there are a few tips you should consider before making an important financial decision. These are the 10 tips to get you the best car title loan.
Consider how reputable the company is
Car title loan lending is one of the most popular forms of non-traditional lending and you will find all sorts of options to consider. To make the decision less overwhelming, you should first consider, how reputable the company is. With the internet making it easy for companies to grow without having a physical building for lending, you should do some research into where they started. LoanMart has been in business for over 15 years, so we bring more experience in to what we do. Being older, and wiser makes it easier for us to know how to help you and how to make terms that fit your needs.
Consider what the car title loan company is asking for
When you start to shop around for car title loans, you should make sure not to get swept up in pay now, get paid more later types of businesses. There are many non-traditional lenders who ask for a large fee upfront. Sometimes the title loan company won't accept your application without some sort of fee paid, with NO guarantee that you will even get the loan.  At LoanMart, applying is always free. We have been in business long enough to know that when you need money, it's because you need it now, and cannot afford to spare any for any reason. Why add the stress of having to pay for a loan application when you don't even know if you will get the money? We try to make the process as simple as possible.
Consider if the process is simple and easy
Unlike traditional lenders who require lots of paperwork just to get started, getting a title loan with LoanMart is simple and only takes 3 easy steps. The less paperwork involved mean the faster we can work to get you paid. You don't even need good credit to apply, you just need to show your ability to pay the loan. To get started with LoanMart:
You give us a call at 1-855-422-7412, visit us at any of our participating stores, apply online or use your mobile device to apply with our LoanMart Mobile App
You can get approved on your title loan in as little as one business day3
You will be paid with either a check, money transfer or cash, for your convenience, with no restrictions for how you spend your money
Consider how quickly the car title loan payout is
Another tip to consider in your time of need is how quickly can your potential lender approve your loan. Many non-traditional lenders try to promise quick pay-outs, but they might also require you to pay a large sum before they give you any more. LoanMart can offer approval for a loan in less than an hour when you apply during business hours and can even pay you within a full business day3.
Consider how safe your information will be
In our society's current standing with technology and security, it is a good practice to investigate your future loan company and see how they can protect your information and identity. The more paperwork involved in getting your loan, the more information they are asking for, the more information you have made vulnerable. LoanMart uses SSL technology which is a secure type of encryption when we gather your information. You should also know, that LoanMart only collects your personal information to identify you, confirm facts about you, deliver products and services for your financial needs, to help us assess your requests for these products and services and as necessary to service you and your loan. If you would like to find more information on what we do with your information, you can either give us a call at 855-422-7412 or read over our Privacy Policy (https://www.800loanmart.com/legal-privacy-policy)
Consider what kinds of tools the car title loan company offers
Some title loan companies don't need you to apply in person because they don't have a physical location. What if you don't feel safe providing your personal information online? Or what if you have questions but don't have time to go to a physical location? Can you always get help? Finding out what kinds of tools a non-traditional lender has is good benefit for your needs. It makes the process easier and you can confidently borrow money, knowing that you have different options for applying for a car title loan. Getting a title loan with LoanMart is simple. You can give us a call at 1-855-422-7412, visit us at any of our participating stores, apply online or use your mobile device to apply with LoanMart. When you are ready to apply, then you can begin the application process whenever you are ready and get cash when you need it.
Consider how the car title loan company's terms fit your needs
Another helpful tip is how can you the company work to fit your needs. Even though you are the one who is asking for help, you should have some standard of what your needs are. You should see if the company fits your needs in terms of lease length, amount and interest rates. Some companies suggest that you borrow more than you need, and they will entice you by saying you can always pay it off later, but they are not looking out for your best interest. Our helpful agents are always looking out for you and will go over your car title loan so that you understand the terms. Our agents also make sure you know what our expectations are and that the loan works in your favor. If you have any questions about the process, give us a call at 1-855-422-7412, visit us at any of our participating stores, apply online or use your mobile device to apply with LoanMart. We offer competitive interest rates and longer terms from 12-48 months so that you have time to comfortably repay the car title loan while being able to manage your financial situation.
See if the car title loan has any hidden fees such as early repayment
You will find that other car title loan locations are not flexible in their repayment. This applies in both the ability to repay the loan and the terms of the repayment. For example, you might have a loan term of 12 months, so you might want to pay more and finish paying off the loan in ten months. We make the loan on your terms, so you can pay on your terms. We don't penalize you for holding up your end. There are no balloon payments or penalties for paying early. We want you to get back on your feet, so any way you need to get ahead, you can. We will help you by not penalizing you for taking care of your responsibilities.
See how many repayment options the car title loan company have
Having a monetary crisis doesn't have to be overwhelming. You need to be able to handle your business and get ahead. You might be able to find a title loan store near your office or place of work and if you aren't prepared, it can become easy to be swept up by the convenience. If it's the middle of winter, and the due date comes around, but you can't make it to their store to make your payment on time, you can find yourself hit with an outrageous late fee. Maybe it's the holidays, and you can't find a location that's open when you are available to make your payment. Another late fee. The most convenient location for making payments much closer than a store near your work place or home. The most convenient location is your phone or a computer. These days, it's hard not to find a phone to use, and we offer many tools for you to manage your account, so you never face these kinds of situations. LoanMart has several tools in place to help you make your payments in a timely manner, and so you can monitor your loan closely:
Mailing us a payment at our payment center
Pay over the phone with a debit or credit card
Set up automatic payments with a checking account
Pay online on our website using the My Account page
Use our LoanMart Mobile App
Visit us at a participating store
Make sure you have a hassle-free way to get your car title back
One last tip that can be overlooked, is how quickly you will have your car back when getting a car title loan. Some companies require you to give them your vehicle but how can you make money if you can't use your source of transportation? LoanMart does not need your vehicle, you get to keep your keys! Not only that, we make sure to get you back your title as soon as you make your last payment. We have no intentions of keeping your vehicle or title once you have paid off your car title loan and we try to make it easy to get your title back, by the time allowed per state. This means some states may take as long as 15 days to get your title back while others may be shorter (https://www.800loanmart.com/title-loan-resources/how-do-i-obtain-the-title-to-my-car-after-i-have-paid-off-an-auto-title-loan).
For many people, it's the only option when facing a financial difficulty. What makes car title loans so appealing is the fact that they offer much more money than a payday cash advance company. Being prepared before applying for a car title loan doesn't have to be difficult. Having an idea of what you are getting into can be the best way to start your search. Even though these are only 10 tips to help you get the best car title loan that will work for you, they are good tips to help you get started. Getting a title loan with LoanMart is simple. Give us a call at 1-855-422-7412, visit us at any of our participating stores, apply online or use your mobile device to apply with LoanMart. We will work with you to make your car title loan process as easy and comfortable as possible.