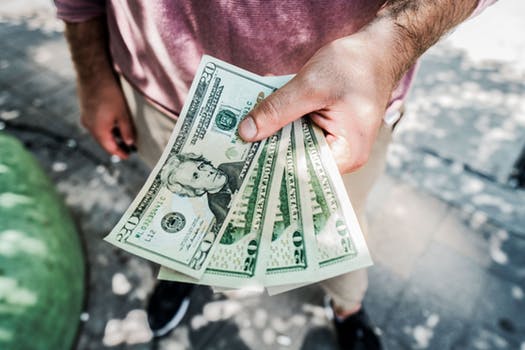 Can I Get a Car Title Loan With No Bank Account in Phoenix?
To put it simply: it can be hard to get most loans without a bank account because lenders get worried that they won't receive their payments from borrowers that lack one. However, this is the advantage that many could experience with a car title loan from LoanMart. Lenders like us at LoanMart may be able to provide a car title loan to someone with no bank account in Phoenix1.
That's because many car title loans are a flexible option that come without strict requirements that many traditional lenders have set.
At LoanMart, we make our loans accessible to people from varying backgrounds of credit, as well as those with no bank account1. And luckily, there are several participating stores in several cities in the state of Arizona, including a few in Phoenix!
When getting a car title loan from LoanMart, the potential borrower will need to provide a proof of income. There are different alternatives to provide a proof of income, here are just a few that don't require a bank account: paycheck stubs, disability, federal tax returns, or other forms of income verification.
We at LoanMart would also like to bring every prospective borrower to understand how they may be able to get a car title loan with no bank account1 by giving us a call or filling out the online inquiry form!
How to Get a Car Title Loan With No Bank Account in Phoenix with LoanMart!
With LoanMart's streamlined process of getting a car title loan, here's how someone in Phoenix may be able to qualify for one with no bank account1:
Fill out the inquiry form online or call us to get a better understanding of  your car is the first step. Information like one's name, car model, and other related information will be asked about, but residents in Phoenix won't have to worry because no bank account will be required during the process!
After we receive all the information from the inquiry form, a LoanMart representative will be in contact with the inquirer to inform them if they're approved and what they could expect in terms of funding with a car title loan from LoanMart1.
If the borrower chooses to move forward, we will then need some of the following documents:
Driver's license or other form of goverment-issued photo ID.
Several photos of the vehicle being used for the car title loan
Proof of income (like a paycheck stub or other approved alternatives).
A copy of the car's title under the respective name of the owner getting the loan.
Once all these documents are verified and the prospective borrower agrees on the loan offered, a LoanMart agent can let them know the terms and assist in getting them the funding.
Once again, a person doesn't need to use a bank account to receive their funding nor to repay their loan. Once approved, there are many methods that could be done to receive their money. We could send the funding through a check and sometimes with MoneyGram.
And to make those monthly payments from a LoanMart car title loan, they can choose the following ways to do so:
Pay by phone with a card
Pay online through our LoanMart customer login account.
Pay via the LoanMart mobile app
Visit one of the participating stores
The benefit when getting a car title loan with LoanMart, even with no bank account, is being able to drive the car used for the title loan while make those monthly payments on time. We only put a lien on the title, which means it will be removed when the car title loan is paid off.
The best part: payments can be done as early as they like because LoanMart doesn't charge any penalties for early payments, even for those looking for funding with no bank account!
LoanMart Wants to Help Phoenix Residents Who Don't Need a Bank Account
Many people in the United States do not have a bank account. That does not mean these people should be excluded from enjoying the benefits of funding like car title loans.
If you are in the Phoenix, Arizona area and looking for a car title loan, look no further than LoanMart! With LoanMart, a car title loan is possible even without a bank account1! In fact, you could receive your LoanMart car title loan money as soon as the next business day3!
Whether one has a bank account or not, it's still possible for anyone to get a quick and secure car title loan at LoanMart1. Taking the first step in getting funding without a bank account in Phoenix is possible with LoanMart, so inquire online or call today.