Use Unpaid Vehicle for Title Loan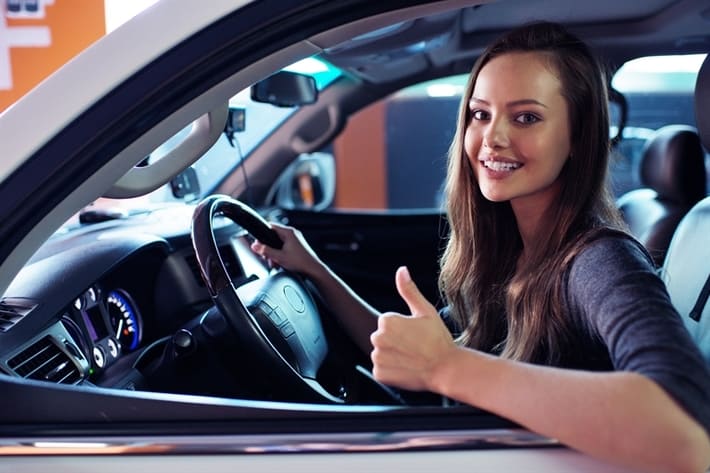 No! Even if you are still financing your vehicle, you could be eligible for a sizable amount of cash with a car title loan from LoanMart1.
If you have a vehicle loan and your car is not yet paid off, there is no need to worry. We can give you a car title loan even if it's still being financed or you have a few payments left1.
Your car does not have to be paid off to get a car title loan from LoanMart. Here is why:
A car title loan is based on the equity of your vehicle, not on the remaining payments that you are supposed to make. This means that if you are the borrower, then you need to have a car that has higher value in order to get the maximum amount.
Whether you are financing your car or have paid it off in full, there may be a good amount of equity in your vehicle.
If you have a few outstanding payments, the loan amount may be increased to cover it. This can help you payoff what you need in order to use the car as collateral for the loan.
We can help you get emergency cash, and get your vehicle paid off!
Could I Get a Title Loan with Unpaid Vehicle?
Car not paid off? No Problem! Here are 4 reasons that LoanMart can help you get funds even if you still owe on your car.
We evaluate the equity in your vehicle based on make, model and condition so that it is easier to know the amount of money you have qualified for.
Based on the equity that is available we offer you the maximum amount possible.
Any outstanding payments are taken into consideration when determining the loan amount.
You get to keep driving your car while paying off the loan. So by keeping your car while you have a car title loan, everybody wins!
Advantages of a Title Loan Serviced by LoanMart:
There are instances that might help you pay off or finish your payment before time. When you clear the loan earlier than the agreed time, there are no prepayment penalties.
The funding of the loan is usually available within just a few business days3. We are not interested in keeping you waiting.
The rates that are applicable during the loan period and funding are competitive.
It is free to get a quote from us- title loans are available in most states. Click here to learn more about title loans in Michigan
Features of Using Unpaid Vehicle for Title Loan
In some cases, we can also offer same-day approvals3. All that matters is how soon you share the necessary documents with us.
LoanMart wants to make sure you are getting the best deals. We have done this so that we can cater to your unique needs, interests, and financial obligations. That is why we have different interest rates and flexible payment options.
We customize the car title loan to your needs.
We have developed advanced technology and key tools to make the loan application process easy and seamless. Some examples include mobile apps, chat services on our site, and online account access.
Advantages When You Use Unpaid Vehicle for Title Loan Serviced by LoanMart
These are some awesome things LoanMart title loans can offer you:
No prepayment penalties
Funding available in as little as 1 business day3
Competitive interest rates
High approval rates
Applying for the loan is free
You only need to provide a few documents to make sure the information you submitted is authentic. These documents include:
A title for your vehicle
Proof of residence
Proof of the ability to cover payments
Valid driver's license or state-issued photo ID
We want to make sure our clients know exactly what is anticipated of them along with what they can expect of us. Call us today at LoanMart to learn more about how to get a loan!
If you're looking for a convenient loan with payments that could potentially get lower and lower2, you should check out Title Loans in Florida! Get the financial freedom you deserve and stop stressing about your finances now!