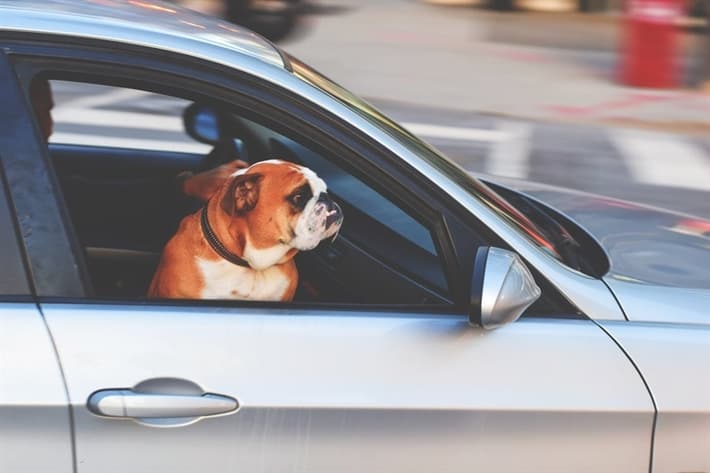 Getting a Title Loan while Paying Off Your Car
What if the car that you want to put up for a loan is not yet fully paid off? The good news is that you still can use the car's title even if you still have some payments left on it. This is the beauty of taking out a car title loan: not only can you be approved for a car that you are still paying for, but you also have the advantage of being able to drive it during the loan period. Interested in knowing more about this particular type of situation? Read on ahead to know how to go about it!
FACT: Showing a paid off loan, that you have made on time payments AND has been paid off will potentially help your credit file and when you do the same with a new car title loan from LoanMart, you will have two! Let us pay off that balance so that you stay current on your record with the old lender to benefit you!
With Washington title loans, you apply for a loan using your automobile's title. The procedure is very straightforward, with a loan officer making an estimate of your car's current value and coming up with a payment plan for a loan with the same amount, plus interest. If you are able to fulfill your payment obligations up to the last month or you pre-pay your loan, then your lien is released back to you without any problem.
Ensure that you have the right documents on hand.
Applying for a car title loan while still paying for your car will require just a few simple documents. You will need your car title, the vehicle itself (so that it can be assessed for its value), photos of the vehicle, the application form, ID and other forms of identification, driver's license, and proof of income and residence.
Call your current loan company and ask for a "10 day payoff amount"
This is easy. All lenders know the term 10 day payoff amount and by asking they will get back with you. Uneasy about calling? Just email them but we will need to know this so that we can incorporate this into your loan.
Wait for the office to get back to you.
Assuming all your documents are in order, expect a call back from the loan officer regarding your loan qualification and the initial quotation that they have drawn up based on your documents. What's good to note about this is that whether you push through with the loan or not, you do not have to pay any charges for the assessment process. In addition, it can take you as quickly as an hour to get approved if there is nothing left to go over – something that is really handy for people who have urgent needs for finances.
Collect your loan money in a number of ways.
When your loan has been approved, the next step is to wait for the money to be available to you. You can claim it in a number of ways: by electronic deposit, a personal check, via MoneyGram, and more. After the loan approval, you can expect the money to be available to you within 24 hours if it was processed during a business day. Typically, the day you sign the agreement is the day you get the funds. Furthermore, you get to decide how you will receive the funds, making it as efficient for you as possible.
Pay off your monthly loan.
After using your loan to fulfill your pressing financial obligation, the next step is to assume the monthly payments. With LoanMart, you have the luxury of choosing the best way to pay for it. You can
1) mail monthly checks to the designated payment center
2) pay over the phone with your credit card or debit card
3) program your checking account to make automatic electronic payments
4) Pay online through your LoanMart account
5) send payments through your smart phone via the LoanMart app, and 5) visit a payment location to physically hand over your payment. For as long as you remember to pay the right amount at the right time, you don't need to worry about any interest fee rollover or penalties.
Monitor your billing statements.
You are sent a billing statement every month so you know how much you have already paid for, what balance remains, and other pertinent information related to your loan. Having this kind of information is very handy when it comes to preparing your finances so that you can meet your succeeding loan payments, especially if you are trying to prioritize that along with your mortgage. It is also good to keep your billing statements close by so you have a record as well as proof of your payments, should the need to show it arise.
After paying off the entire loan, collect the lien on your vehicle.
When you have finally fulfilled the payments of your loan, you can then move on to getting your car title back! In most states, this can take up to 15 days. You just need to call the office to tell them that you have already made the last payment so they can update their records with this information, and begin the process of releasing your title back to you. Getting it back is also as easy as applying for it.
As you can see, the entire process – from approval, to the monthly payments, to the releasing of your title at the end of the payment period – is pretty straightforward. For as long as you keep up your end of the agreement, there's no reason for you to fall back on your payments even if you are still paying off your car.
As you can see, getting approved for and paying off your car title loans is possible even if the vehicle that you are putting up for a loan is still being paid for. It does not matter much to the loan institute whether the vehicle is fully paid for or not; what they will look at is the market value of your vehicle (to determine the maximum loan-able amount that they can offer you) as well as your capacity to pay for your loan (to be assured that you can and will pay the required amount). If you make good on your payments and dutifully pay it off when it is due, you might even be in a position where you will qualify for another loan but this time for a higher amount or lower interest. Keep building your credit so that you can have the opportunity to apply for a bigger loan in the future should you need it.