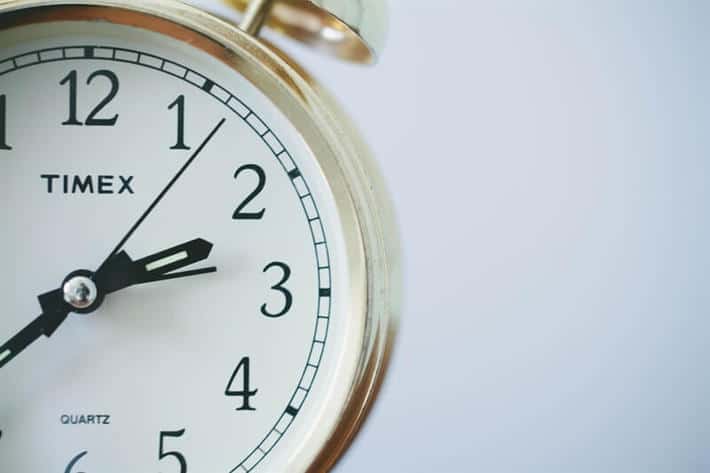 How to Get a Title Loan in Under an Hour
Need to know how to get a title loan in under an hour? As long as you are prepared with the correct documents and stay in contact with your LoanMart representative, you can potentially get a car title loan in under an hour3.
How Car Title Loans Work
Car title loans are known as one of the quickest and easiest ways to get money to pay for an emergency or other financial obligation. By using your car's title as collateral for a loan with LoanMart, you can get the money you need without having to go through the traditional, lengthy process of a regular loan1. In fact, all you'll need is your car title and a couple other documents to qualify for a loan and complete an application.
Online Application
LoanMart's online application can help you get a car title loan in under an hour3. Our streamlined process allows you to fill out the entire application online and submit all your documents by simply taking pictures of them. You can send those pictures via text, email, or through your mobile device on the LoanMart App.
Did we mention we have customer representatives waiting by the phone to help you? With trained and ready representatives, LoanMart can have your application reviewed in minutes.
How to Get a Title Loan in Under an Hour
The best advice LoanMart can give to try and get a title loan in under an hour is to be prepared and have your documents ready. The earlier you start on your title loan application, the quicker you'll be able to receive your money that you need. Make sure you know all the information about what a title loan application requires before you apply, and your application process can go smoothly.
Luckily, here at LoanMart, we give you all the resources you need to help you get a title loan in under an hour3. For example, the initial application for the title loan is simple, basic information about yourself and your car. It can be completed in less than 5 minutes. The rest of the information you'll need to have ready and prepared for the second step of your application process which requires some documentation. If you are applying online, remember you can take pictures of all the important information to send to your representative.
Prepare Documents
To get a title loan in under an hour, you should prepare the following documents:
Make sure you have a clear picture of your title. This is one of the most important documents for a car title loan since you're using it as collateral.
Your proof of income could be many different forms of documentation that show you get a regularly payment: voided check, bank statement, social security, pension plan, annuity, inheritance, etc.
Your auto insurance is important to keep your vehicle safe. Without insurance, if something happens to your car, you need to make sure you know who is responsible for the balance of you loan
This can be any form of bill or statement you get in the mail that has your name and address on it.
A valid form of government issued identification is required to verify who you are. This could be your driver's license, state ID, or passport.
Your registration card is the card that states where your car is registered. This helps verify the make, model, mileage, and ownership of the vehicle.
A picture of all the above mentioned is important to also help verify the car and its condition.
Make sure you have at least four pictures of the car: front, back, the driver's side, and the passenger's side.
Your 4 personal references can be family members, coworkers, employers, neighbors, or friends. You just need their name and phone numbers for contact.
Know How Much Money You Need
It's important to get an idea of how much you need to borrow. Think about the expense you are trying to cover and how much you need at the least. If you express this amount to LoanMart, we can help you work to that amount using the value of your car and your monthly income. We try our best to make sure our customers get the money they need1.
Know How Much Money You Can Get
Did you know you could figure out how much money you can get by using online resources to estimate the value of your car? By going to websites like the Kelley Blue Book, you can input the same information that we would at LoanMart to find out the estimated market value of your car. It asks for the make, year, model, mileage, and any other specs like the color of the car, the interior additions, etc. Once you get that value, take 50% of that value and that's how much LoanMart might be able to give you1.
Keep in mind that the number may fluctuate based on your ability to repay the loan. We make sure our customers can afford the monthly payment that they'll have to make by assessing their income. We don't want you to take on a loan with payments that are more than you can handle.
Apply with LoanMart Today!
Now that you know how to get a title loan in under an hour, start your application today! You can get your money quick and fix your problems. If you have any questions, don't hesitate to call us at 1-877-787-4923. We are more than happy to answer your questions, and we've got representatives waiting to speak with you.