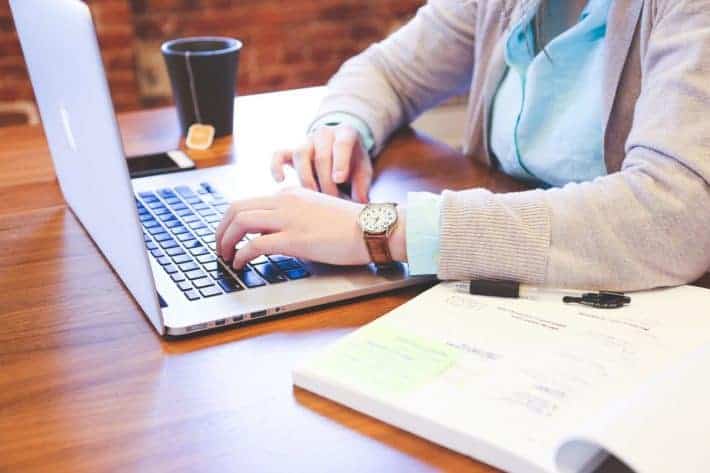 Is my information safe with a title loan company?
There are viruses, hackers, and spam. The internet can be a very unsafe place for your credit information and bank account. But there is also another thing you should be mindful of: giving information to a title loan company. Some title loan companies can do scary things with that information they get when someone is inquiring for their car title loan.
Here are just a few things that a title loan company could do with your information:
Selling Leads for Online Car Title Loans
This is when the car title loan company sells your info to other lenders. They do this so that other title loan companies could sell you on their loans. The few title loan companies that engage in these kinds of practices are not actually lenders.
They may just be an affiliate that do the work for title loan companies in exchange for a commission. In fact, many of these affiliates could be paid per lead for every person that they refer to a lender, which means multiple companies and affiliates work under a web of circles to get your information and get you hooked to their car title loan.
Working with Credit Repair Companies
Although not as uncommon as many other schemes that use your information, it's a crafty way that some title loan companies try to rake in even more big bucks. The way that this plan works usually requires a lender or an online affiliate. By getting your information from an online or in-person application, a title loan company sells the info to credit repair companies or freelancers.
These credit repair companies will attempt to contact the prospective borrower regarding their credit score. Much of this goes unnoticed by the borrower considering that there are no credit checks required in the beginning of the process for people looking to get a car title loan. Thus, the raise for suspicion is low because the borrower believes they have nothing to worry about, leaving credit repair companies to scrawl around for that info they were sold.
And of course, there could be a high chance that most of the leads that they gather from a car title loan company will have a bad credit rating. Even though these practices are considered illegal, it doesn't stop shady corrupt lenders, affiliates, or credit repair companies from working together to get this information.
Identity Theft
The easiest thing a car title loan company could do is use your personal and financial details from an application to steal your identity.
These details include:
Full name
Date of birth
Address
Employment
Wages
Other documents that could also be useful for them financially include utility bills and bank statements.
All companies that offer an online car title loan, as well as their affiliates are bound by very strict laws regarding issues like this. However, one could never be too careful. There may always be a chance that someone can go rogue and have an ulterior motive with your title information, which only means more financial problems for you to deal with.
Now that you feel a bit weary about where you should trust your information, here are a few tips that could improve your safety when you are looking for a car title loan.
Figure out if your information is safe with a title loan
With so many competing title loan companies in your area, the search for a safe car title loan company can be blurred a bit. But when you are doing your research, here are some tips to follow when looking for car title loan companies you could trust:
See the signs: A small store with a handful of lenders or less may feel suspicious, but one should also look out for the kinds of information they ask you for. For instance, if they are asking for sensitive information like passwords to your email, then maybe there is something that they are trying to take.
Check customer reviews or testimonials: Some car title loans companies want to prove their legitimacy and great customer service, so always see if they have a testimonial page or customer reviews. Positive feedback and hearing the perspective of people who have gone through the process could offer a peace of mind on a certain title loan company.
Be sure to always ask questions: It's never a bad idea to ask questions to a lender before you even apply. Customer service and answers could even help you spot out any title loan companies that could be unsafe.
Always have a just-in-case plan: If you are very worried about a car title loan company getting your information, it may be a good idea to look into tools and resources provided by third party companies such as LifeLock that can help protect against identity theft. Please note additional fees may apply for signing up for third party services.
Even with the right mentality for information safety, one could still find it difficult to tell the difference between a trustful car title loan company and one that may be using your information for other purposes. However, we'd like to talk about why you could trust LoanMart as a title loan company with your information.
How LoanMart could keep your information safe
We at LoanMart take the appropriate measures to ensure the safety of your information. Looking at our legal privacy policy, we are transparent and honest about your information and where it all goes, or how we use it.
We at LoanMart are also happy to report that we make sure that your information is safe from outsiders or other possible people attempting to look at your information. LoanMart makes sure your information is like our own.
For more information about security measures we take and on our car title loans, call us today. You can also apply online to see how our car title loan could possibly give you safe and financial funding in less than a few days3.