How to Qualify for a Car Title Loan in Ohio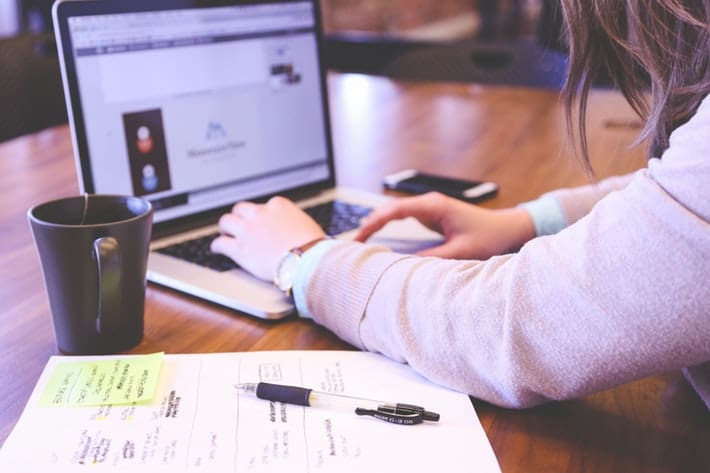 Sometimes a big surprise expense can catch you completely unaware. And in that moment, it can be easy to panic. After all, how are you going to pay? Where could you possibly find fast money in Ohio?
Before you start getting anxious, take a moment to breathe. You are not alone in this predicament. People all over the nation have found themselves in this very same situation. There are plenty of great solutions to your problem; you just have to know where to look.
Are you 18 years of age or older and do you have paid off or close to being paid off car? If so, a great funding solution may be a car title loan! Car title loans are a popular choice among many Ohio residents because it's possible to qualify regardless of poor credit1. To learn more, keep reading this informational article!
What Are Car Title Loans in Ohio?
Car title loans work very well for individuals who need some extra cash quickly but don't quite have the credit to qualify for traditional loans. Title loans are a particular kind of secured installment loan that uses the equity in your car as collateral for the money you borrow.
Since this type of loan is secured with collateral, it is easier to qualify for one! Why? The funding risk associated with credit is not as important in the qualification process. Your vehicle is used as collateral through a lien on the title of ownership, meaning risk to the lender is lessened, giving you more flexibility with eligibility.
Once you are approved for a title loan in Ohio, you hand over the title of your car to title loans serviced by LoanMart and they sign onto it as a lienholder. While you don't have the car title, you still get to drive your car and use it as you usually would while making your scheduled monthly payments. After you've paid down the whole loan, the lien will be removed, and the car title will be returned to you.
Three Step Process to Qualify in Ohio
Title loans marketed by LoanMart are the answer to dependable, affordable funding in Ohio. Part of what makes title loans serviced by LoanMart so great is that the inquiry process may be done completely online!
To apply for an auto title loan, follow these three simple steps:
Step One: The first thing you need to do to qualify for your very own car title loan is fill out the online inquiry form. It is an extremely simple form that should only take you a few minutes to complete1. The application asks for some introductory information about you, your car, and your current finances.
Step Two: After receiving your inquiry form, title loans serviced by LoanMart will reach out to you to request that you send in some basic paperwork for review. This may be done right from the comfort of your home by simply scanning and uploading the files to your computer and then emailing it!
Documents Needed with Title Loans Serviced by LoanMart
To qualify for a car title loan in Ohio, these are the general documents you will need to provide:
Government-issued photo identification (driver's license, state-issued ID, or passport)
Title of your car (it must be in your name)
Proof of income (pay stubs, pension statements, SSA statements, tax records)
Proof of residence (utility bill, bank statement, lease agreement, etc.)
Pictures of your car (front, back, sides, odometer and VIN)
References (personal and/or professional)
Step Three: Title loans serviced by LoanMart will notify you of your approval status. After you have been approved, you may get your title loan money in as little as one business day1. Yes, that fast! And you may decide how you would like to receive your money: direct deposit, wire transfer, or in-person from a local MoneyGram location.
Make Title Loans Serviced by LoanMart Your Pick for Funding in Ohio
If you think a car title loan in Ohio is the right choice for you, then choose title loans serviced by LoanMart. With a wide array of amazing benefits for customers, expect nothing but the best funding experience with title loans serviced by LoanMart.
Here are some standout advantages:
Get your funding fast1
Flexible terms that may extend for years!
Competitive interest rates
Top notch customer service!
So, now that you know exactly how to qualify for a car title loan in Ohio, what are you waiting for? Start the qualification process now!