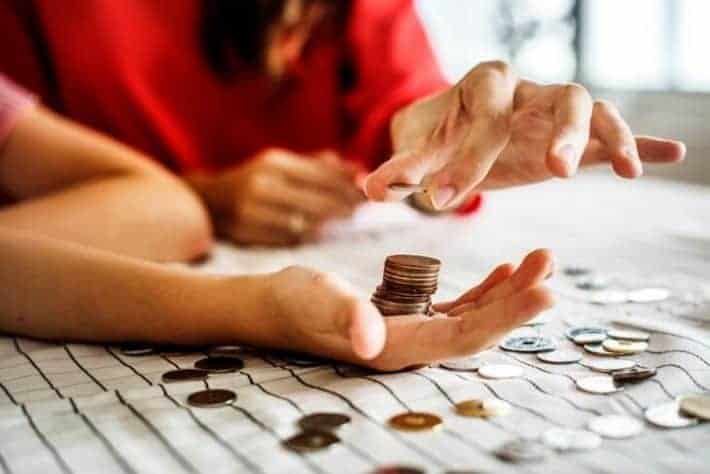 If you are in a tough financial spot right now, some extra funding may be exactly what you need in Ohio.
Lending services may be difficult to obtain if you are not an individual with an impeccable financial history. Getting a loan is hard if you don't have perfect credit. However, title loans are a great option for people who need quick funding but don't have the best credit.
To find out more about car title loans and how title loans serviced by LoanMart may help you, keep reading!
Are Title Loans Allowed in Ohio?
Car title loans are a unique kind of secured loan which uses the equity in the customer's car as collateral for the money borrowed. Since the loan is secured, it is easier for individuals to qualify–regardless of their current credit1.
Title loans are allowed in Ohio and are a popular funding method for many people. Title loans serviced by LoanMart operate in Ohio and qualified borrowers are offered a higher level of flexibility and affordability.
The way title loans work is actually far simpler than you first might anticipate. Once you are approved for a car title loan, title loans serviced by LoanMart will hold onto the car title and sign on as a lienholder. But even though they keep the car title, you may still drive the car while you make scheduled monthly title loan payments.
After the title loan is paid off in its entirety, title loans serviced by LoanMart will remove the lien and return the car title back to you.
How to Qualify for a Title Loan Serviced by LoanMart in Ohio
It is not hard for residents of Ohio to qualify for a title loan serviced by LoanMart. There are a few standard qualifiers you must meet:
You must be at least 18 years of age
You must own a qualifying vehicle
The title must be in your name
Have a source of income that proves your ability to repay the loan
If you meet all of these initial requirements and fill out the simple online inquiry form, then you may be well on your way for a title loan1.
Once you've turned in that inquiry form, title loans serviced by LoanMart will reach out to request that you send in some documents to further the verification process. You may either scan the documents or take pictures of them with your phone. Then, all you have to do is email the files to a title loan agent.
Documents Required:
Government-issued photo ID (driver's license, passport, or state-issued ID)
Proof of income (paystubs, pension documents, SSA statements, tax returns, etc.)
Proof of residence (household utility bill, bank statements, mortgage statement, etc.)
Car title in your name
Pictures of your car (front, back, sides, VIN, and odometer)
References (personal and/or professional)
After sending all your paperwork, title loans serviced by LoanMart will review all aspects of your information and notify you whether you have been approved or not. If you are approved, you may get your emergency money in as little as one business day in Ohio1.
You may choose to receive your money by direct deposit, wire transfer, or in person when you visit any local MoneyGram location in Ohio.
Why Choose Title Loans Serviced by LoanMart in Ohio?
If you now understand how title loans work and what the title loan laws are in Ohio, you may want to apply for one yourself. If so, look no further than title loans serviced by LoanMart1. You may be offered a wide range of comprehensive benefits that you won't be able to find with any other loan option in Ohio.
Here are just a few amazing advantages that you may enjoy with a title loan serviced by LoanMart in Ohio:
Title loans serviced by LoanMart may give you flexible terms of up to a few years!
You may get your money as fast as the very next business day after approval1
Title loans serviced by LoanMart provide transparency and communication
Receive top-notch customer service
Get started right away by filling out the online inquiry form today or calling!