What Documents are Required for Title Loans in Ohio?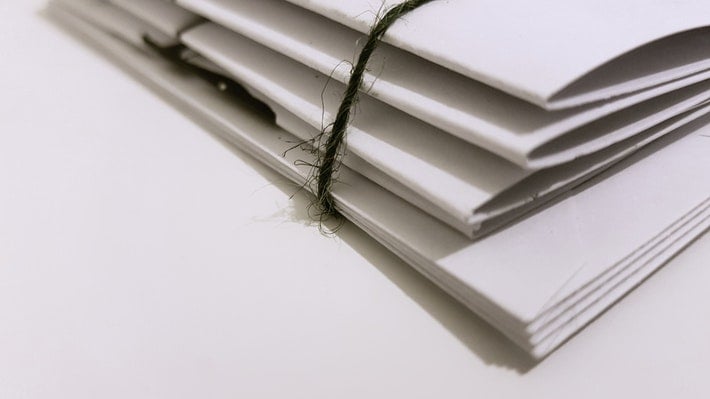 Could you use some fast emergency funding in Ohio? If you are in the midst of a financial crisis, a car title loan with title loans marketed by LoanMart may be one of the best solutions for you1.
Title loans serviced by LoanMart make getting a car title loan in Ohio easy and fast.1 Plus, all borrowers are informed on all aspects of the funding process before deciding to sign onto an agreement.
It's important that you understand how car title loans work, as well as smaller details like what documents are required in Ohio so that you make the most well-informed financial decision possible. Title loans serviced by LoanMart may help you with all of this.
What is a Car Title Loan?
What sets car title loans apart is that they are secured loans, meaning they are set up against some kind of collateral. As their name suggests, title loans use the equity in the borrower's car as collateral for the loan. Since these loans are secured, more individuals may be approved for them–even those with poor credit1.
The process goes like this: after you've been approved for the loan, the lender signs onto your car title as a lienholder. While title loans serviced by LoanMart hold onto the title of your car, you are still able to drive your car and use it like you usually would as long as you continue paying the regular scheduled monthly installments. Once the loan is paid off, the title of your car is returned to you.
The Documents Required in Ohio
Government Issued Photo ID
A form of photo identification is necessary so that your name and face can be matched under a verifiable identity. It's true that the most common ID used is a driver's license, however, you may also use a passport or a state-issued identification card.
Proof of Residence
Car title loans are not available in every state in the United States, so it is important for title loans serviced by LoanMart to verify your state of residence to confirm you may apply for one. You may provide proof of residence in many different ways using such documents as a household utility bill, bank statement, mortgage statement, lease agreement, or perhaps a certificate of voter registration.
Proof of Income
Your qualification majorly rests on your ability to repay the title loan. So, in order to be approved for a title loan in Ohio, you need to provide proof of income to show you will be able to pay the loan off in a timely fashion. For proof of income, you may use some recent paystubs, pension documentation, SSA statements, retirement account statements, or recent tax returns.
Title to Your Car
As you have likely already surmised, the title of ownership for your car is very important to the lending process. You must provide title loans serviced by LoanMart with the qualifying title to your vehicle–meaning that it must be in your name. However, it may still be possible to qualify for a car title loan even if you are still paying off the car.
Pictures of Your Car
Other than your ability to repay the loan, the most important factor for approval is the current equity in your car. Often the value of your car is verified through an in-person inspection, but title loans serviced by LoanMart want to make everything as convenient for you as possible. Which is why they have made it so you may simply send in a few pictures to verify the make, model, year, and condition of your vehicle. Pictures of the front, back, both sides, odometer and VIN.
References
The last thing you will need to provide is a few references to vouch for your character and your reliability. These may be personal, professional, or both.
Ohio Residents Choose Title Loans Serviced by LoanMart
Get your car title loan with title loans serviced by LoanMart in Ohio1! They offer extensive benefits to customers to make the funding experience amazing. Here are a few advantages that you may make the most of if you go with title loans serviced by LoanMart:
Very flexible timelines
Super affordable monthly payments
Competitive interest rates
Quick funding in as little as one business day1
Awesome customer care and transparency
To be approved, fill out the simple online inquiry form today!