What Kinds of Cars are Accepted for Title Loans in Ohio?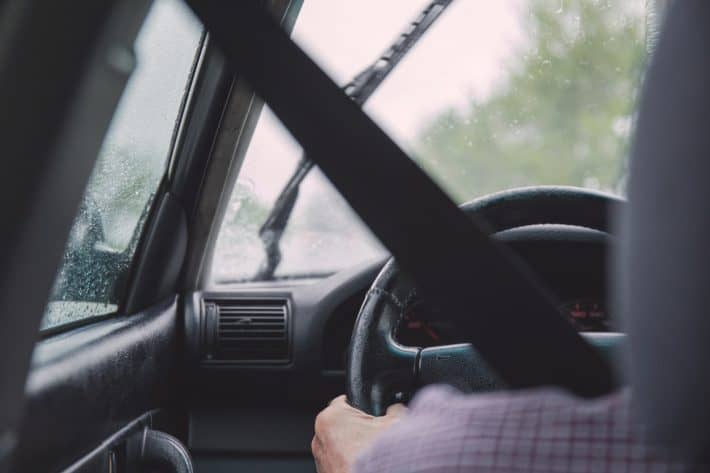 If you are a resident of the state of Ohio and are in need of some quick funding, a car title loan may be a great option for you. If a car title loan seems like the perfect solution for your situation, you may want to sign up for one. But, what kinds of cars are accepted for title loans in Ohio? This question is important because many title loan options won't accept certain kinds of vehicles.
With title loans marketed by LoanMart, there are numerous vehicle types that are accepted for a car title loan1. The approval odds are much higher than with other loan options because of flexible qualifying factors1.
How You Could Qualify for a Title Loan in Ohio
Car title loans are secured loans, which makes the approval process pretty straightforward. There are two major qualifying factors with car title loans that approval and the loan amount are dependent upon. Since your vehicle is the collateral for the loan, the equity in your car and your ability to repay the loan are the main determiners.
Your Ability to Repay in Full
During the approval process, you will be asked to provide some documentation to prove you will be able to repay the loan in full through standard monthly payments. This documentation is called proof of income and may take many different forms depending on your type of income:
Paystubs
Pension statements
Tax returns
Disability checks
The Equity in Your Vehicle
The value of your car will determine whether you are eligible for approval and how much you will qualify for. A loan agent may value your vehicle with just a few basic facts, such as:
Year
Make
Model
Mileage
Condition
All these details may be confirmed and verified through a few easy steps without the need for an in-person vehicle inspection. Just provide us with the following:
Qualifying title to your car
Pictures of the front, back, both sides of your car, odometer and VIN.
Common Makes and Models in Ohio
Title loans marketed by LoanMart accept all different kinds of cars in Ohio1. The two main qualifying factors include the equity in your car and your ability to repay the loan through monthly scheduled payments.
Here are some common car makes and models that qualify for a title loan in Ohio:
Chrysler Sebring
Ford F350
Kia Optima
Mercedes-Benz C-Class
Dodge Ram 2500
Hyundai Accent
Kia Soul
Mercedes-Benz E-Class
Ford Edge
Jeep Wrangler
Mitsubishi Lancer
Land Rover Range Rover
Nissan Rogue
Ford Taurus X
Toyota Celica
Jeep Cherokee
Subaru Forester
Volkswagen Jetta
Benefits of a Title Loan Serviced by LoanMart in Ohio
Affordable Monthly Payments
When you choose to get your car title loan with title loans serviced by LoanMart, you may receive affordable monthly payments that are customized for your unique financial situation.
Longer Loan Timelines
Most title loans require that borrowers repay the loan in one year. This may make it really hard to stay on budget and pay off the loan on time. With title loans serviced by LoanMart, you may have years to repay your car title loan.
Zero Hidden Fees
Unlike other loan options in Ohio, there are no hidden fees with title loans serviced by LoanMart You will know the costs upfront so there won't be any surprises each month or at the end of the loan.
Great Customer Service
Title loans serviced by LoanMart offer excellent customer service. They set themselves apart from other loan options by providing transparency and clear communication throughout the whole loan process. They work hard to make sure you have the best borrowing experience possible.
Do you think that a car title loan in Ohio might be the right choice for you? Make title loans serviced by LoanMart your one-stop for your funding needs1. To get started, simply fill out the online inquiry form!