Whether you're looking to pay an unanticipated bill or to contribute to an important project, there are many reasons why you would be seeking lending options. But, whatever you are working toward,  title loans serviced by LoanMart might have the solution to get you there1.
 How Do I Qualify for a Title Loan in Orlando?
Lending terms can be mystifying. But, despite what you may have heard, qualifying for a title loan in Orlando has never been more simple1. LoanMart has worked hard to make sure that qualifying is easier for you. That's because credit issues are not the first thing that's looked for when it comes to getting approved for a title loan in Orlando. The requirements are:
You must own your vehicle
Your income must sustain paying back a loan1.
The amount you may qualify for with a title loan in Orlando is based on the equity of your vehicle. Your title is the collateral that is used to secure your loan, so it is important that you are able to provide a clean title during the approval process.
Frequently Asked Questions about Title Loans in Orlando, Florida
How fast can I get my money with LoanMart Servicing Title Loans in Orlando, FL? – Upon approval, you usually get your money as soon as the same day or the very next business day.
How long is the process with LoanMart Servicing Title Loans in Orlando, FL? – Fast! Some people are able to get their money the same day they apply.
Do I have to pay back my loan immediately when I go with LoanMart Servicing Title Loans in Orlando, FL? – No! Title Loans serviced by LoanMart in Orlando, FL come with convenient terms so you won't have to pay back your loan all at once.
Do I Need a Regular Job to Get a Title Loan in Orlando?
Securing a loan can be difficult. A lot of the time, financial institutions will pass on lending to you if you don't fit their high standards. More often than not, your income is required to be traditional and long-standing. But, title loans serviced by LoanMart  is different. LoanMart  wants to make it easier for you to get a title loan in Orlando1. You do have to have a steady income that can be verified with proof, but LoanMart is flexible with what is accepted. You can provide:
Paycheck Stub(s)
Bank Statements
Social Security/ Retirement Benefits
Government Award Letters
PayPal Transaction History
Documentation of Legitimate Claimed Income
LoanMart succeeds when you succeed, so now it is easier to get a title loan in Orlando, even if you don't have a traditional form of employment1.
Where Can I Find a Title Loan in Orlando?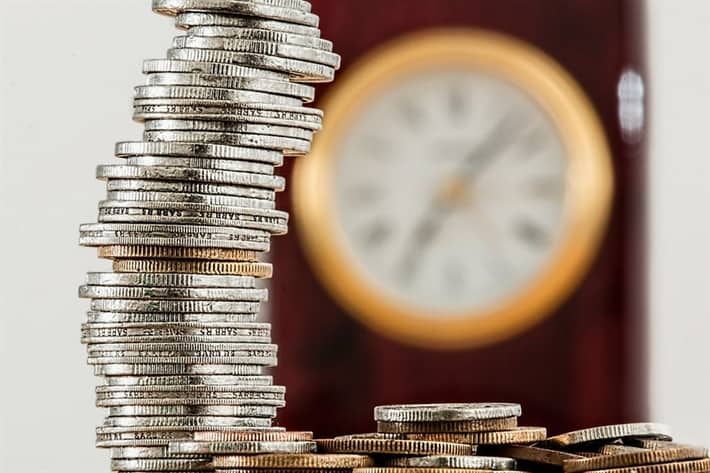 There are many different title loan options in Orlando. A lot of people drive around for hours, deal hunting and making appointments, before they even decide on what kind of loan they want. LoanMart wants to make driving around for hours a relic of the past. So, the process has been streamlined and convenient online options are available to you. Now you can apply, qualify, and walk away with a title loan in Orlando, all without walking through your front door. LoanMart clients benefit from an effortless and positive experience from professional loan experts. Online procedures mean that you are getting quicker loan processing and speedy results1. Allow your personal loan processor to review your application and get you approved. And, to keep things running on a schedule that fits you, representatives can be reached by phone at 1-855-277-4847.  LoanMart is proud of the programs that make it easier for you to get a title loan in Orlando1.
Can I Get a Title Loan in Orlando Online?
Getting a title loan in Orlando can be a faster experience if you are doing it online.  You no longer have to bounce from website to website to find the perfect loan for you.
As a supplement to the convenient online qualification, there are also digital tools to help you manage your account. Making payments, contacting your loan officer or managing your money are all options available to you on your computer, phone, or smart device.
Curious as to what you can expect? Here's how LoanMart does things:
Fill out a short info form to get started. Your answers will determine if your vehicle can be pre-approved1.
Your new loan processor will reach out to you, once your information has been reviewed. Your call will help to clarify your needs and set you up for lending terms. During your screening, you'll be given information to turn in the documents that are required by your lender. Expect to provide: Photo ID, proof of income, address, and a valid title. Your title must be in your name. If there is any other documentation that's needed, your loan processor will let you know.
Finally, you'll sign your contract electronically and choose how you'd like to get paid. Even your funds can be electronically deposited into your account. Your loan representative can give you a full breakdown of your payment options.
Once you have completed all of these steps, you are good to go1!
Will I Need to Provide Documents to Apply for a Title Loan in Orlando?
A lot of lenders require that you take the time to gather a stack of documents before you can even be considered for qualification. To acquire a title loan serviced by LoanMart, a borrower does need to provide some basic documents, but you won't have to jump through a bunch of hoops. LoanMart wants you to experience a smooth process, so here are some things you'll need to have to apply for a title loan in Orlando:
Government-issued photo ID: Can include a driver's license, state identification, or passport
Verification of Address: You will need a lease, bill or other proof of address
Statement of Income: Documents that support a valid form of income
Vehicle Photos: All four sides of your vehicle, the odometer and the VIN
A Valid Title: To be considered valid, your title must be in your name
References: Have four references handy-both professional and personal references are accepted
Your loan processor can let you know if there is any additional information that is needed in order for you to proceed in the application process. Once your documentation has been received, you may expect your loan to be finalized quickly1.
How Long Will it Take to Get a Title Loan in Orlando?
LoanMart wants to make sure that getting a title loan in Orlando is an exceptional experience for you. LoanMart has designed the program to make sure that you can get verified and funded in the shortest amount of time. Most customers receive their funds within one business day1. Some people have even received their loan on the same day they apply1.
What if I Can No Longer Pay For My Title Loan in Orlando?
It is ideal for you to have carefully considered and weighed all options before you agree to the terms of a title loan in Orlando. While customer  reps do their best to match every customer with a realistic loan structure, it is ultimately up to you to decide if those terms work. However, LoanMart understands that sometimes things change beyond anything that could have been predicted, so LoanMArt  does ask that you keep in contact with your loan processor regarding any potential issues that might arise.
LoanMart want to help you avoid getting into a situation where you will be at risk of repossession. This is an extreme solution to an issue that can be corrected early, so please reach out to your loan agent if you cannot make your payments. To avoid this,  there are a few options to try, such as attempting to restructure your loan. Allow a loan representative to work with you to avoid a negative scenario. Contact a rep at 1-855-277-4847 to help you figure it out.
What are the Options to Receive an Orlando Title Loan?
Title loans serviced by LoanMart has a few different ways for you to receive your title loan in Orlando. Your money can become available quickly, depending on the payment method you choose. Your options are:
Automatic Deposit –You will need bank account and routing numbers, so please have those handy
Mailed Check – A check can be mailed to you
Wire Transfer– Your loan processor will provide you with a MoneyGram Transaction ID
Picking up a Title Loan in Orlando at MoneyGram
If you choose MoneyGram as your payment option, you can go to any MoneyGram location to pick up your funds. MoneyGram is located at:
See if You Qualify for a Title Loan in Orlando Today!
Your loan professional is standing by to help you start the loan process today! Let title loans serviced by LoanMart help you find the money you need quickly, with a title loan in Orlando1.