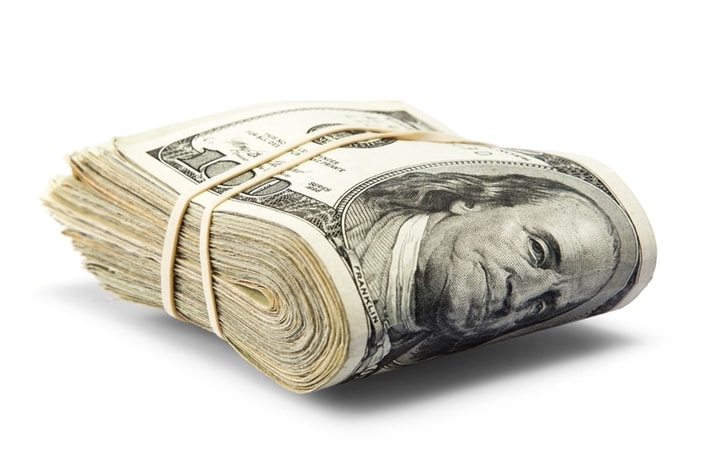 If you find yourself unemployed but in need of a car title loan, your search process may be overwhelming and frustrating. Fortunately, unemployed residents in Beavercreek, Ohio, may be able to qualify for a car title loan without undue hassle or stress.
One of the best loan options for unemployed residents in Ohio may be a ChoiceCash Title Loan, serviced by LoanMart1, which can be more flexible than other forms of traditional loans in the area.
Can I Get a ChoiceCash Title Loan in Beavercreek, Ohio if I am Unemployed?
Even if you find yourself unemployed in Ohio, you may potentially be able to get a ChoiceCash Title Loan to assist you financially1. ChoiceCash Title Loans are similar to other types of secured loans but come with far more benefits and advantages.
As a result of using collateral to secure the loan, ChoiceCash Title Loans may be easier to obtain1. On top of flexible loan options, there are other advantages available to those who secure a loan. These advantages include extended loan terms, online options, and faster loan approval.
Some eligible residents in Beavercreek, Ohio were approved in less than half an hour! ChoiceCash Title Loans can be an optimal solution for you when facing financial hardship1!
How to Qualify for a ChoiceCash Loan When Unemployed in Beavercreek, Ohio?
Qualifying for a ChoiceCash Title Loan in Ohio while unemployed can be hassle-free. Even if you are unemployed, you may still be able to obtain the funding that you need1.
While you are required to show ability to repay the loan in order to qualify, there are alternative ways to do so than simply showing paystubs. Besides traditional forms of income, other alternative forms are accepted as well.
ChoiceCash Title Loan inquirers can show various forms of alternative income to qualify1:
Social Security Benefits
Retirees and individuals that are disabled could show proof of benefits in place of traditional income. These benefits can be proven by showing records of statements.
Annuities
Annuities are common with those who are retired. They can be obtained monthly through an insurance company or with a lump sum.
Worker's Compensation
If you have found yourself injured on the job, you are often granted worker's compensation in lieu of regular paychecks. Worker's compensation may also count as proof of income for a title loan.
Residents of Beavercreek Have Tons of Uses for Title Loan Funding
Residents of Beavercreek, Ohio that seek funding through ChoiceCash Title Loans do so for various reasons. Some reasons that customers have done so in the past include:
Legal Fees
Car Repairs or Maintenance
Funeral Costs
Rent or Mortgage Payments
Satisfying a Medical Debt
Home Maintenance or Repairs
Why Choose ChoiceCash Title Loans for Funding in Beavercreek, Ohio?
Choosing the right loan when unemployed can be crucial to your finances. Whether you are using your funds for a rainy day, or for settling a debt, you can find lots of advantages for choosing ChoiceCash Title Loans in Beavercreek, Ohio1.
Extended Loan Terms
If you find yourself in need of more time to pay your loan, know that you could receive up to three years for repayment3!
Get Rewarded for Paying your Title Loan
With ChoiceCash Title Loans, there are multiple ways to get rewarded for paying your loan on time. Over time, as you make timely payments on your loan, your interest and payment amount could decrease each month2!
More Money Should You Need It
If you find yourself in need of additional funds during the loan repayment process, you could apply for them! No need to wait until full repayment of your existing loan.  
Apply Online
Another great benefit of choosing ChoiceCash Title Loans in Ohio is the ability to apply online. For those who are busy and on the go, having the option to apply from your smartphone is ideal.
Get Funding when Unemployed in Beavercreek, Ohio
If you live in Beavercreek, Ohio, are unemployed, and are in need emergency funding, turn to ChoiceCash Title Loans1! Apply now and find out if you qualify for a ChoiceCash Title Loan in Ohio for the money that you need.  You can also contact a loan agent by calling toll-free at (888) 742-7153.
If you find yourself unemployed, but you are still in need of a car title loan, ChoiceCash Loans may be able to find the right loan for you1. Find out if you qualify online today!