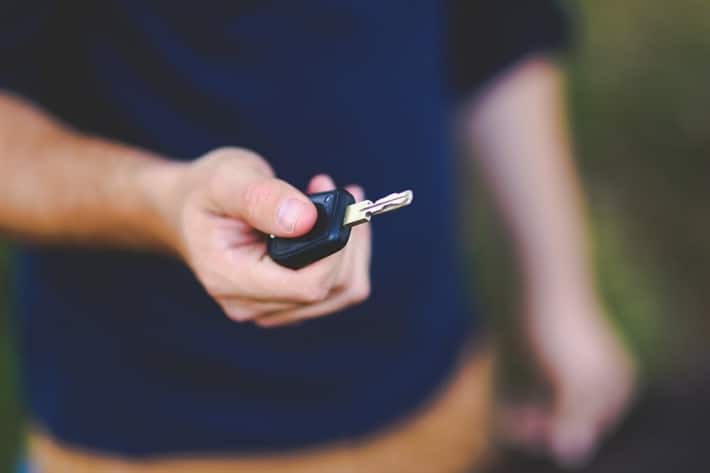 If you are currently in need of some emergency funding in Ohio, then you might want to consider learning more about car title loans.
Car title loans are a great option for individuals who are in need of a little extra cash but who don't quite have the credit to be approved for traditional loans. If your knowledge on the qualifying process for title loans is limited, certain questions may be running through your mind. For example, you may be wondering if you need a driver's license for a title loan in Massillon, Ohio.
What is a Car Title Loan in Ohio?
Car title loans are a particular kind of secured loan that uses your car title as collateral for the money you borrow. Since you must own a car in your name in order to qualify for a title loan, it is a fair question to wonder whether you need a driver's license to qualify. It is very possible to be approved for a title loan without a driver's license. How? Keep reading to find out.
A Driver's License is Not Typically Required to Qualify
There are plenty of different reasons as to why someone wouldn't currently have a valid driver's license but still have a car in their name.
You may have bought the car for someone else, like a family member, without the intention of driving it yourself. Maybe you have a temporarily suspended driver's license. Maybe you moved out of state and are waiting to get your new in-state license. Or maybe your driver's license expired, and you haven't gotten around to renewing it.
Whatever the reason may be for not having a driver's license, you may still be able to get a car title loan when you work with ChoiceCash Title Loans, marketed by LoanMart1. You do need some kind of government issued photo identification, but it does not have to be your driver's license.
What Is Necessary to Qualify for a Title Loan in Massillon, Ohio?
If a driver's license is not exactly necessary to qualify for a title loan, then what is? The two biggest qualifying factors for a car title loan are the equity in your car and your ability to repay the loan through scheduled monthly payments. In order for a loan agent to get all the information required to approve you, ChoiceCash Title Loans will request you to send in some documents.
These are the general documents you will need to provide in order to qualify for a title loan in Ohio:
Government Issued Photo ID
Proof of Residence
Proof of Income
Pictures of the Car
Four References
Title of Ownership for the Car
Why Pick ChoiceCash Title Loans in Massillon, Ohio for Emergency Funding?
Out of all the different loan options you could choose, ChoiceCash Title Loans is by far one of the best at providing amazing advantages to borrowers. Take a look at a few perks:
Flexible Terms
Many title loan options in Ohio require repayment of borrowed funds within one year. However, ChoiceCash Title Loans allow terms to extend up to three years3! This gives you flexibility and affordable monthly payments.
Competitive Rates and Affordable Payments
ChoiceCash Title Loans could get you very competitive interest rates in the Massillon area of Ohio1. Along with the flexible terms, these competitive rates could get lower each month–making your loan payments even more affordable2!
Quick Funding
When you go with ChoiceCash Title Loans, you could get your approved money in as little as one business day after approval1!
No Driver's License, No Problem
You don't need a driver's license to be approved for a ChoiceCash Title Loan because there are a variety of documents you could show instead. As long as the car title is in your name, you can use a state issued ID or a passport instead of a driver's license.
No Hidden Costs to Worry About
ChoiceCash Title Loans is honest and transparent so that you don't have to worry about hidden fees springing up on you.
Get Started Today to Qualify for Funding in Ohio!
If you think a car title loan would be beneficial for your emergency funding needs in Massillon, Ohio, then look no further than ChoiceCash Title Loans. It may incredibly easy to qualify, and you could get started right away by filling out the online inquiry form!
Choose a loan that rewards you with lower payments over time, like ChoiceCash Title Loans!2