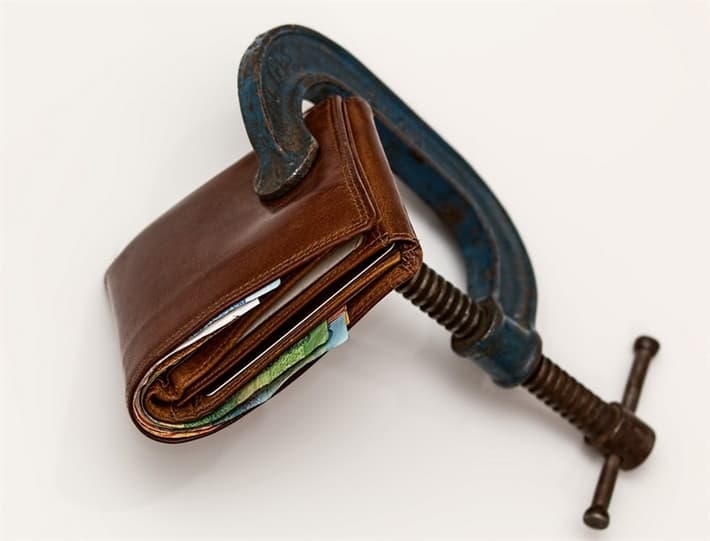 How Are Title Loans Paid Back?
As one of the largest lending leaders in the country, LoanMart is able to offer a variety of ways in which you can send your payments:
You can pay for your monthly payment by mailing a check to LoanMart's payment center. This practice is ideal for people who regularly make a habit of scheduling their errands around town and would like to fulfill as many of them within a day or two of being out and about. With proper scheduling, it is very easy to slot in a quick trip to the postal office to mail your check.
You can pay for your monthly payment over the phone using a credit or a debit card. A quick call to LoanMart will allow you to transact for your monthly payments by giving the call center your credit or debit card details, account details with LoanMart, and the amount that you would like to pay at the time (a minimum of the monthly due, and as much advanced payment as you like – which will work in your favor because you end up shortening your payment period). Be ready with your credit or debit card details as well as personal information to confirm your identity and you can make payments without having to leave your desk. This method is very secure and safe as officers are duty-bound to keep your personal information private and secure.
Meeting your monthly payment can be done by automating your checking account. If you are the type of person who does poorly at scheduling, the easiest way to go about your payments is to set up an automatic electronic payment linked to your checking account. This is easily done online or by asking for assistance with an employee of the bank where you have your account. Once everything is set up, there is nothing else for you to do, apart from ensuring that your account has the ready funds to make the scheduled automatic payment. With this, there is no need to set reminders on your phone on the day that your fee is due because your bank will attend to that for you.
Sending payments for your monthly fees can be done online. On the LoanMart website, you will find a MyAccount option containing your personal information as well as the status of your loan. Here you will also find an option to pay for your loan, which can be setup within mere minutes. The convenience of being able to pay for your loan just by opening a new tab in between browsing your favorite websites is indeed something worth looking into!
You can use the LoanMart App to pay for your monthly dues, right through your smart phone! The LoanMart App was born out of the constant need to make things easier and more convenient for clients. With the app, you not only have access to your personal information but you also have a payment channel right in the palm of your hands wherever you go. For as long as your phone is able to connect to the internet, you can make the payment within seconds. This eliminates the need to look for a computer to log-in to your LoanMart website account, which is indeed a whole new level of convenience!
Payments can also be made by simply visiting a payment location. If you still prefer the more conventional means of sending your payments, you can readily go to a payment location and transact there. For people who are out and about doing errands, this is something they can easily include in their schedule like mailing the check payment. This is usually the preferred method of people who need the reassurance that their payment goes through by physically making the payment themselves.
The many ways that one can choose from to make the monthly payments are designed to make things convenient for different groups of people. LoanMart recognizes that different strategies work for a variety of clients, so these payment options will really help in getting their clients to meet their monthly payments on time. While your vehicle has market value and can easily be repossessed should you fail to meet your obligations, there is nothing more that LoanMart wants than to help their clients find ways to meet their financial responsibility of seeing their loan through to completion. With that, here are some handy tips that will help:
Set payment reminders on your phone or calendar so you remember to pay your monthly dues. Set recurring alarms a day or two before the deadline so you can prepare for it accordingly and not find yourself rushing to meet the payment on the day itself. If you are a pen and paper type of person, fill in the payment due reminders on each month up until the last month of your loan so you do not need to rewrite it, lest you forget to do so.
Prepare your monthly payments so it is ready for fulfillment. To avoid being short on funds when your monthly payment is due, prepare it at the beginning of the month so you do not have to think about it later on. As soon as you get your salary, take out the exact amount and set it aside so you do not find yourself spending it unnecessarily.
Challenge yourself to make extra payments. Once you have the routine of paying for your monthly dues on time, you may want to level up by making extra payments that will help shorten your payment period and avoid any more interest rates due you in the final months. For many people, this is a goal worth taking on even if you only end up making an extra payment for just a single month. One is still better than none!
Look for ways to generate additional income outside your regular salary. A lot of salaried individuals usually have a set budget for the month, which sometimes does not provide them with extra funds for additional expenses or meeting advanced payments. If this is your situation, you may want to look at sidelines that will raise extra money that will go towards your loan payment. These can be simple gigs that can be worth a lot when you add up what you have saved: painting homes on the weekend, taking in orders for a dish that you make that's really popular for people, hosting a big garage sale of things that you no longer need, offering to troubleshoot other people's computers for a minimal fee, etc. Concentrate on something that you are good at and addresses a need, and then find the people who will find your services useful and your rates within their budget.
Challenge yourself to cut back on spending for the duration of your loan period. Even with your regular monthly budget, you can still find ways to have extra bucks left over by the end of the month if you are able to identify areas where you can cut back or put on hold altogether. This can include your monthly gym membership, takeout dinners, and drinks with your friends during Friday after work – basically anything that can be paused until you finish repaying your loan.
Car title loans are indeed very useful, and the fact that you have several ways of paying back the loan makes things even better for those who choose to take advantage of this kind of loan!