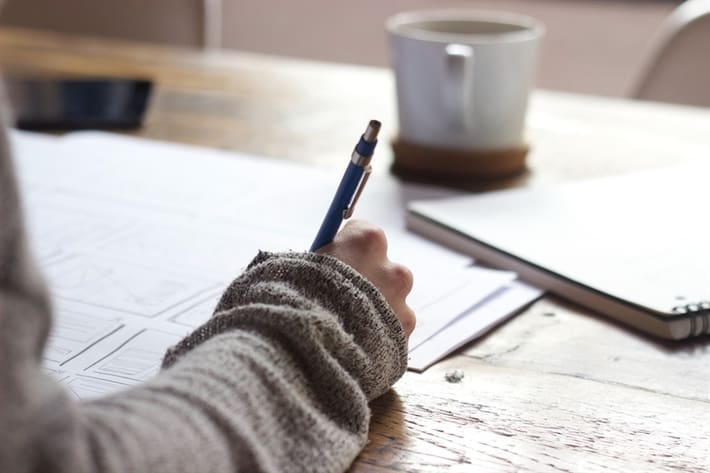 Are you in need of some last-minute funding in Dublin, Ohio? Whether you need emergency money to get on top of your monthly bills or to cover some large unexpected expense, you likely need that money as soon as possible.
Getting a loan in your area could be the best option for you. If you are considering getting a loan, then you might be wondering how to find the best direct lender in Dublin, Ohio. ChoiceCash Title Loans could in fact be a great funding choice for you!1
ChoiceCash Title Loans, marketed by LoanMart, specializes in title loans which are a particular kind of secured loan that allow eligible borrowers to acquire fast funds. This type of secured loan uses the title of your vehicle as collateral for the amount of money you borrow. Best of all? You don't need perfect credit to be approved1.
To learn more about how to qualify, keep reading below.
Qualifying Process for a Title Loan in Ohio
Step One: The Online Form
The first step in the process to qualify for a car title loan with ChoiceCash Title Loans will be to fill out the quick online inquiry form. It's a standard questionnaire that should only take you a few minutes to complete. The form will gather a few basic facts about you, your state of residence, and your car.
Step Two: Send Your Documents
After ChoiceCash Title Loans goes over the information that you provided in the inquiry form, a loan agent will reach out to you to ask that you send in a few important documents. Even better, you don't need to leave the house or mail them in. All you need to do is scan the individual documents or take pictures of them and send over the files by email.
Step Three: Get Funding
Once ChoiceCash Title Loans has come to an approval decision, a loan agent will notify you of your approval status. If you do get approved for a car title loan, you will be able to choose how you receive your funding. You can receive a wire transfer, get direct deposit, or pick up your money at any local MoneyGram location in Dublin, Ohio.
The Required Documents for a ChoiceCash Title Loan in Dublin, Ohio
A Government-Issued Photo ID: Driver's license, passport, or state-issued ID.
Qualifying Title to Your Car: The title needs to be in your name.
Proof of Income: Some recent paystubs, pension statements, bank statements, etc.
Photos of Your Vehicle: Of the front, back, sides, odometer and VIN to verify the details.
Proof of Residence: A utility bill, bank statement, mortgage statement, etc.
Four References: Personal and/or professional would be appropriate.
Why Choose ChoiceCash Title Loans for Direct Funding in Ohio?
Here are just a few reasons why ChoiceCash Title Loans could be the best choice for you when you are looking for the best direct lender in Dublin, Ohio:
Low Payments and Competitive Rates
ChoiceCash Title Loans works hard to keep monthly payments low and interest rates extremely competitive. Your car title loan should alleviate the financial stress you've been feeling, not add to it.
Payments Could Lower Even Further
What's even better is your already low monthly payments could lower even further month by month throughout the life of the loan2. This means you could end up paying half of your first payment by the end of repayment.
Flexible Terms
A majority of direct lenders only offer borrowers in Ohio up to one year for title loan repayment. ChoiceCash Title Loans has flexible terms which are customized to fit the borrower's lifestyle and budget. This means you could receive up to three years to pay off your balance3.
Very Quick Funding
If you get approved for a car title loan with ChoiceCash Title Loans in Dublin, Ohio, you could receive your money as quickly as the very next business day1!
Amazing Customer Service
ChoiceCash Title Loans in Ohio offers unmatched customer care. The customer service representatives are available by phone to help answer any questions or concerns.
So, what are you waiting for? Get the funds you need in Dublin, Ohio by calling (888) 742-7153 or completing the online inquiry1.
With a ChoiceCash Loan you can easily save money over time.2