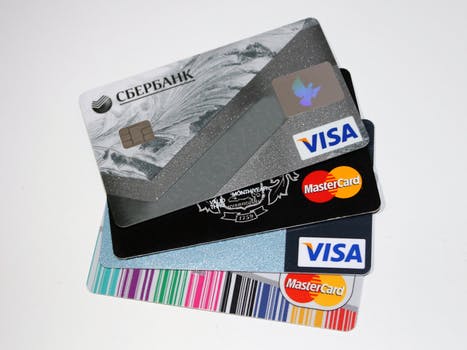 How Does my Credit Score Influence LoanMart's Approval Decision Towards an Auto Title Loan?
Credit does not influence much of the decision!
Bad credit should not make you shy from car titles loans. We do not factor your credit score significantly into the decision. Car title loans are secured by your car title and your ability to repay the loan. This means that almost anyone can qualify for the loan. At LoanMart, we understand that bad financial decisions in the past shouldn't define all your future financial growth prospects.
By securing your loan with your car's title, the lender has something more important to guarantee the loan with. That's why car title loans were created; for people who would otherwise not get a fair chance because of credit and other factors.
LoanMart's car title loan is the simplest, fastest and most-hassle free way to get money using your car as collateral. Does that sound good to you? Great!
Here is what you need to apply for a car title loan with LoanMart
Government-issued ID such as a driver's license
Vehicle title which as security for the loan
Proof of income such as bank statement and invoice
Proof of residence
Why a car title loan
We all need money from time to time but sometimes we are not sure where and from whom to borrow. We understand that a loan in an emergency means you need attention now, not tomorrow or next week.
We have seamless, fast and convenient process to ensure that you can get your money in as little as one business day.
Using your car to get a car title loan is a safe option where you get the funds you need and you get to keep your car.
You need a lender that is reliable and one that will serve your best interests. LoanMart representatives make sure that all clients are satisfied with our services.
Who can get a car title loan?
Almost everyone can qualify for a LoanMart car title loan. Because all you need is a car title and ability to repay the loan to secure your loan. People from all walks of life can very much afford that. This is unlike traditional loans that are beyond the reach of a majority of people who are in dire need of money.  Thousands of people are turning to car title loans whenever they need quick cash. As long as you have a constant stream of income and a car title in your name, there is a good chance you will be approved. Employed and self-employed people are all eligible to get a loan with us.
LoanMart is the best option for you for a car title loan, even if you have bad credit. These are the top 3 advantages of getting a car title loan from LoanMart.
Great customer service: We have a dedicated customer service team to ensure that the loan application is easy and convenient.  Besides, we have online tools such as mobile apps, online account and online chat to help you start the application process on your cellphone. You will find out right away if you qualify for a loan and the amount which you are eligible to receive. There are no charges to find out how much you qualify for.
Get your money fast: Our loan application and approval processes are fast, simple and convenient. Once you have been approved and have submitted your documents, we do our best to give you your money within as little as 24 hours. It all depends on you; you can have your money at the end of the business day.
Few documents: At LoanMart, we are not interested in unnecessary documents. Our customer representatives will only ask for a few documents that are very necessary.
Still not convinced? These 10 Reasons have helped us serve thousands of people just like you!
The loan application process is free: there are no obligations or prepayment penalties if you choose to accept.
The loan application process is quick and easy. It only takes a few minutes to apply and you can get your money fast.
Even self-employed individuals can qualify for a car title loan because we consider your ability to repay the loan and not what you do for a living.
We only ask if you can repay the loan, not what you do for a living
At LoanMart credit history is not a very important factor in determining whether you qualify to get a car title loan.
Our car title loans are solely based on your ability to repay and your car title.
Your credit history should not prevent you from getting the money that you need.
You don't need to give us your bank account details before receiving your money, we have different types funding methods.
You only need to tell us how you want to receive your money.
Get started today with a car title loan with LoanMart!