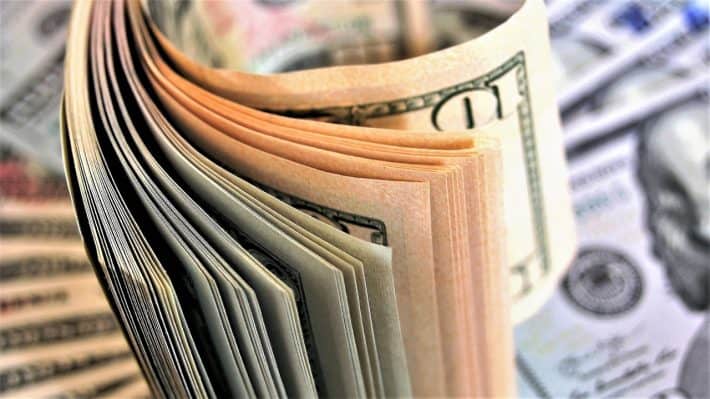 When you're looking for a way to deal with that debt, you may be looking at alternative solutions. If your minimum payments are the most you can pay and even that is breaking the bank, it may be time to take more serious measures to improve your situation.
Figuring out how to find debt relief in Gahanna, Ohio can feel like an impossible feat but there are options that can lighten your burden. ChoiceCash Title Loans, serviced by LoanMart, may be able to help you simplify your debts1.
Obtaining a loan in Ohio for debt consolidation purposes can be an excellent solution for many people struggling with debt. There are several great benefits to debt consolidation, some of which might directly apply to your situation. Keep reading this informative article to determine if this is the right financial route for you!
Why Use a Loan for Debt Consolidation in Gahanna, Ohio?
Here are a few reasons why you might want to consider debt consolidation for your financial situation in Gahanna, Ohio:
Ease and Convenience
If you have a bunch of different credit cards, trying to keep track of them all can be overwhelming. In order to stay on top of it all, you need to remember many different details, such as the balances, minimum payment amounts, payment methods, and due dates. It can all be a little too much to remember. You could easily miss a payment and hurt your credit even more. If you use a loan to consolidate your debt, then you will only have to concern yourself with one simple monthly payment and one due date every month.
Great Credit is Possible
If you are able to pay down the remaining balances on all your cards, you will open up those as available credit which can reflect positively on your credit over time. Getting a loan can also improve your credit variety, which makes up 10% of your overall score.
Lower Your Stress
Having a significant amount of debt on your shoulders is a very stressful situation to be in. Depending on the severity of your situation, you may even receive collection calls that cause anxiety. If you pay down all those balances with a loan, then you won't have to receive those calls anymore nor will you have as many accounts to keep track of. Your stress could be minimized greatly!
Could I Use a Title Loan to Get Debt Relief in Gahanna, Ohio?
Have you considered a car title loan to relieve yourself of numerous debts? A car title loan could be a perfect funding option for you in Gahanna, Ohio. It may be possible to qualify for one regardless of poor credit1!
A car title loan is a secured loan that uses the title of the car as collateral for the amount of money borrowed. The loan being secured with collateral minimizes the risk for the lender, which means eligibility requirements are much more flexible than they are with unsecured loans.
Car Title Loan Process in Gahanna, Ohio
Getting your car title loan with ChoiceCash Title Loans is more convenient than other funding option in Ohio. Why? Because it may be possible to apply and qualify for the money you need completely online so you never have to leave the comfort of your home1!
Simply follow this three-step process to be approved for a ChoiceCash Title Loan:
Fill Out the Online Inquiry Form
First thing to do will be to fill out the easy and simple online inquiry form. It's very quick and should only take a few minutes to complete. The inquiry form will ask for some details on your car, your state of residence, and a few contact details.
Send in the Required Documents
After reviewing the preliminary form, a ChoiceCash Title Loan agent will reach out to request some documentation that can confirm and verify the previous information you've provided. You can simply scan the documents or take pictures of them and email those files over.
These are the basic documents that are needed:
Government Issued Photo ID
The Car Title in Your Name
Proof of Residence
Proof of Income
Pictures of your Car
Four References
Get Your Money in Ohio!
You will be notified whether you are approved or not for a ChoiceCash Title Loan in Gahanna, Ohio. If you are approved, then you will have three options for how you wish to get your title loan funding. You can either pick it up from any local MoneyGram location, get it wire transferred, or by direct deposit.
Why wait? Apply for a ChoiceCash Title Loan in Gahanna, Ohio to relieve some of that debt!
Experience fast approval with a ChoiceCash Title Loan!1