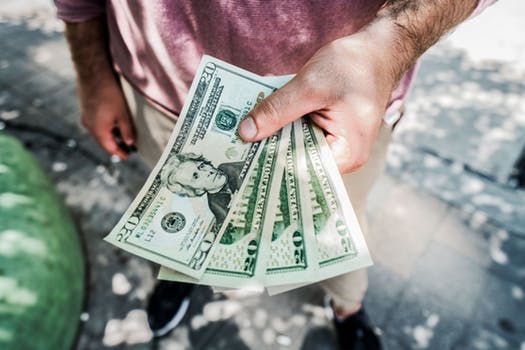 So, you got funded for a title loan, that's fantastic! Now how are you going to pay it off? We have your back, check out these awesome tips for paying back your title loan fast.
HOW TO PAY OFF A TITLE LOAN QUICKLY
You went through the process and got approved for an auto title loan, congratulations! You have begun your journey towards financial relief. Once you get your funding, you should feel empowered with the freedom that comes with your loan.
Stay empowered and in control by paying off your loan quickly and efficiently. There are so many advantages in doing so. When you pay off your title loan according to your payment plan you can improve your credit score, as well as rest easy knowing you have the financial assistance you need.
"Yeah, pay off my loan on time, easier said than done!" you might be thinking. But don't fret, here at LoanMart we like to set you up for success. That's why we came up with these great tips on how to pay off your title loan quickly.
Paying Off Your Title Loan
Use your terms wisely – here at LoanMart we offer convenient terms ranging from 12-48 months. While it might seem nice to have two whole years to pay back your loan, this may not be what is best for you. When you pay your loan back faster, you will be paying less in interest, which lowers your overall balance. Pay your loan back faster when you owe less!
Use the LoanMart resources – Your LoanMart rep is there to help you. That's why we have experienced title loan agents available 7 days a week with extended hours. If you have a question just give us a call or even try our awesome live chat feature. We are here to help you along every step of the day.
Stick to your payment plan – When you are approved for a loan with LoanMart, we will create a personal payment plan for you. Don't worry about crunching the numbers, we will set you up with a plan based on our convenient terms. Pay back your loan the right way with manageable, stress-free payments.
Get a part time job – Earn some extra money on the weekends with a part-time job. You will have to take out less from your salary at your regular job to pay back your title loan. When you still have your regular paycheck, you can better stay on top of your existing finances so you won't fall into debt because of your title loan.
Take what you need, not what you want – When you get an auto title loan with LoanMart, you can be funded for up to $50,0001. I know having $50,000 sounds wonderful, but do you really need that much money? Perhaps not. Take what you need to feel comfortable, that way you won't create more financial stress for yourself later.
Benefits of Getting an Auto Title Loan  
LoanMart has been a leader in non-traditional lending since 2002. For over a decade, we have been helping people across the United States get the financial assistance they need in the form of an auto title loan. You can be a part of our family of over 150,000 satisfied customers2. Check out some of the reasons why people are glad they went with LoanMart.
High approval rate – LoanMart does not define you by your credit score. When we determine your qualification for a title loan, we look at other things like your ability to pay back the loan and the equity value of your vehicle, rather than just at your credit score.
Convenient terms – We offer convenient terms ranging from 12-48 months. This way your monthly payments can be spaced out so you can pay back your loan with ease.
LoanMart support – There are qualified LoanMart agents available 7 days a week with extended hours. We are here to help you with any questions you may have.
No balloon payments or penalty fees for paying early – LoanMart wants this title loan journey to be a positive experience for you. That's why we don't want to hold you back by forcing you into balloon payments or charging you more money for being early with your payments. We want paying back your loan to be feasible, not unachievable!
Head on over to our home page and get started today. In 24 hours you could be on the path towards achieving your financial goals3!