How to Pay Off Title Loans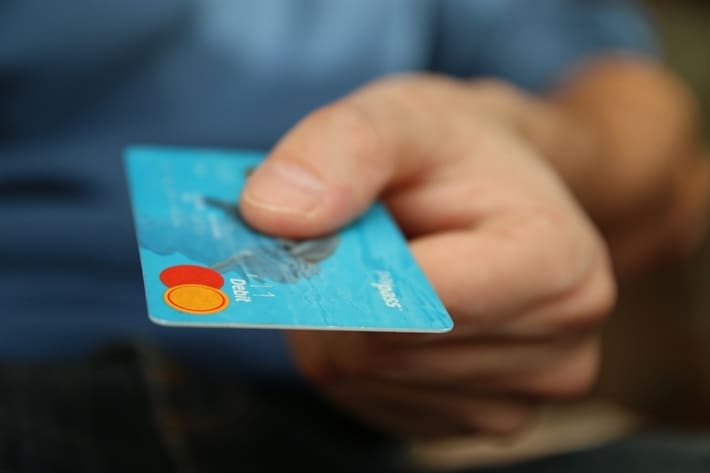 Wondering how to pay title loans off can cause a little stress because you really don't know where to begin. Luckily, LoanMart offers an easy online payment account along with an app to help you pay your title loan off. LoanMart also has an abundance of resources to teach you how to budget your money and plan for your monthly payments so you don't miss a beat.
How to Pay Off Title Loans at LoanMart
Once you've gone through the application process and submitted all your necessary documentation for loan approval, LoanMart's customer service team works with you to create a payment plan that will fit your budget and your lifestyle1. That way, you won't have to struggle when it comes to paying your auto title loan off.
You'll be given a loan period of 12 to 48 months where your payments will be divided monthly. It'll include any interest you'll acquire and the overall amount of the loan. LoanMart gives you many options to pay off your loan.
1. Mail the payment to our main center
Using certified funds or a check, you'll be able to mail your monthly payment to our main payment center. Make sure you give the mail enough time to arrive, so you don't have that count as a late payment!
2. Pay by phone
You can also pay by phone by using a credit or debit card to make your monthly payment. We have a private and secure system, so you won't have to worry about fraud.
3. Set up automatic payments
With your checking account and our online payment account, you can set up automatic electronic payments to withdraw your monthly payment every month around the due date. This will ensure that you don't miss a monthly payment, and you don't have to worry about logging on every time you need to make the payment.
4. Pay online with My Account
If you're a little skeptical about automatic payments, you can still use your online account to make your payments every month. You just log on every month when you are ready to make your payment and use your checking account as your payment method.
5. Pay with the LoanMart app
After you apply with LoanMart for title loans in Indianapolis or your location, make sure you download the LoanMart app! It will be of great use to you when it comes to keeping track of your monthly payments, viewing your statement, and checking on how much money you owe over time. You can pay your monthly payment on the go whether you're at work, on vacation, or just sitting at home. No need to break out the computer or laptop!
6. Visit a location in person
If you prefer the safety and security of an in-person transaction, we've given our customers the option to head into any local store near you to pay for your loan. We've even partnered with MoneyGram to help you send your payments to us without the hassle of finding a LoanMart location closest to you.
How to Pay Title Loans Off by Budgeting & Side Jobs
Budgeting may seem like an intimidating concept, but learning how to keep track of your money and spending can be so easy if you take it step by step. There are even side jobs out there that can help you make some extra money that don't require a lot of your free time, or can be done when you have time to!
Budgeting to Pay Title Loans Off
When it comes to budgeting, you have to break it down into three categories: the bills that don't change, the things you're paying off, and the spending that varies. There are ways to save in every category, and LoanMart can tell you how!
This can include your memberships, rent, utility bills, or other bills like child support. You have to pay them every month without paying down an overall total. In some cases, you can cut down on the amount of memberships or utilities you have. You can opt for smaller deals, or get rid of that gym membership you really aren't using, at least until you pay off your title loan.
These bills can include credit cards, loans, another vehicle payment, or house payment. With your credit cards or smaller loans, try to pay off more than just the minimum balance, and refrain from using the credit cards unless it's an emergency. Not only will it help your pocket. but it can help your credit!
While groceries, gas, food, home shopping, and other miscellaneous spending can be necessary, splurging is not. Try to limit the random spending of things you don't need, and use coupons for things like groceries and home supplies.
Side Jobs to Pay Off Loans
Some side jobs can be based on your lifestyle, talents, and hobbies. There are many different sources of income out in the world today that allow you to make money on the side whenever you have a chance. These can come in handy when it comes to paying off your Fort Wayne title loans:
Uber/Lyft
House Cleaning
Personal Assistant
Babysitting
Dog Walker
Sell Unwanted Clothes/Accessories
Participate in Research
Organizer/Mover
Tutoring
Consultant Business
Applying with LoanMart
LoanMart's customer service gives you the attention and help you need. We want you to be successful in paying off your loan, so we work with you before, during, and after your loan is paid off. We don't want the worst-case scenario happening. Applying with LoanMart won't only provide you with all the benefits we have to offer, but it will help you succeed in the long run.
To apply with us today, you can fill out our online application and have your funds as soon as the same day3:
Apply online with our application using your phone, computer, or tablet.
Submit your required documentation to your LoanMart representative.
Collect your funds and use your money!
Have your pay-off plan ready!