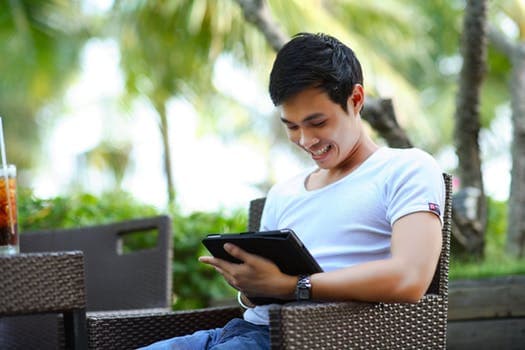 Title Loans, Serviced by LoanMart, in Florida
Qualified residents in Florida have access to a new advanced type of title loan in 2020. Title Loans, serviced by LoanMart, are now available for eligible Florida residents seeking funding through alternative loan options1!
Title Loans are a type of installment loan that use the title of the borrower's vehicle as collateral to secure the loan. Residents of Florida that own or finance their vehicle are now potentially able to qualify for funding through a Title Loan, serviced by LoanMart! Borrowers may be able to acquire debt relief, as well as fast funding through this hassle-free alternate loan option1.
How Can I Qualify for a Title Loan in Florida?
Residents in Florida that are seeking funding through a Title Loan will need to meet the following requirements:
Be 18 years of Age or Older
Receive Consistent Income or Alternative Income
Own a Vehicle with a Title in their Name
Required Documents for Title Loans in Florida
As with most loans, there are a few documents that must be submitted to a loan agent in order to be deemed eligible for a loan.
While the documents may vary from state to state, residents in Florida will need to have the following documents in order to apply for a Title Loan:
A Valid Photo ID: This could be a driver's license, state ID, military ID, or passport.
Photos of Your Vehicle: Include all four sides, as well as the VIN and odometer.
Proof of Residence: A rental lease, home title, internet bill, or utility bill.
Evidence of Income: You could prove your income through pay stubs, pension documentation, bank statements, or similar.
Your Vehicle Title: The title must be for a qualifying vehicle and it must be in your name.
Two References: These can be personal, professional, or both.
How Can I Get Started on the Title Loan Process in Florida?
If car title loans in Louisville could help you acquire debt relief, know that getting started on the approval process for a Title Loan is simple in Florida.
Borrowers can get started on the loan inquiry process with a few simple steps:
Place a Loan Inquiry Online: This process can take just minutes to complete and requires just basic information about your finances and the vehicle being used as collateral.
Submit the Right Documents: These can be submitted via email or fax for your convenience.
Collect Your New Emergency Cash: Getting your funding can take as little as one business day1!
Find Out How a Title Loan Can Work for You in Florida
For borrowers that find themselves in need of fast emergency funding, a title loan may be the perfect solution for any pressing financial woes!
Potential borrowers can now choose to apply for the loan via an online form or by contacting a loan agent directly through the toll-free line: 1 (855) 277-4847.