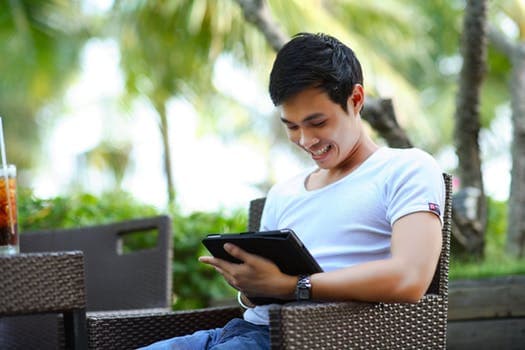 For many Americans, including residents of South Carolina getting into debt has become unavoidable. From starting college to buying a house, using some type of loan may be necessary. These types of loans are planned but the need for them can occur unexpected. Loan refinancing is a step that a resident of South Carolina could take when they want to pay off debt. While at the same time loan refinancing may help people find better interest rates while they work on paying back their debt. Essentially loan refinancing in South Carolina works like this: taking out a large loan a new interest rate, then using it to payoff multiple debts, or another large bill with an unfavorable interest rate.
Common Ways That Many Americans May Acquire Debt:
For an ordinary person living mostly anywhere in the U.S., including South Carolina it is not uncommon to build up debt. Right after turning eighteen young people in the United States have access to hundreds and even thousands of dollars' worth of credit. Here are a few common ways that most people collect debt:
Medical Bills
Student Loans
Lines of Credit
Mortgages
The worst part about this kind of debt is that it tends to encompass normal stages of life. In addition to that fact, large amounts of debts like the ones above tend to stack up. So paying them off one by one becomes nearly impossible. This is why loan refinancing may be helpful.
When to Consider Loan Refinancing?
A good time to consider loan financing may be when the following scenarios apply:
An Individual has a hard time following monthly schedules for multiple loans
When interest rates on existing loans/line of credit are extremely high
More time is needed to pay off an existing debt(s)
Refinancing would make it so all debts are paid off completely
Multiple loans are being juggled
Even if these scenarios do not apply, loan refinancing may possibly have these benefits:
lowering the monthly payments due
lowering the amount of interest due
shortening or lengthening the time needed to pay off debt
In other words loan refinancing may give a person the ability to control and choose how they want to pay back their loan in accordance to where they are financially in life. It may be a good option for many Americans who find themselves in debt from several different sources.
How to Go About Loan Financing in South Carolina:
There are a couple ways to go about loan financing in South Carolina. Here are a few common ways that people look to when thinking about loan financing:
Mortgages
Payday loans
Car title loans
When choosing a type of loan it is important to think about factors such as credit history, the value of assets, and the convenience of the loan type.
What is A Car Title Loan and Why Some People Consider Them, When Looking to Refinance Loans?
A car title loan is a loan where a vehicle's title is put down as collateral for a loan. When the loan is paid back to the lender (and the contract is met) the borrower can then remove the lender from the title and completely own the car again.
Car title loans may be a good option if:
An individual Has Poor Credit
An Individual Has No Credit
Money is Needed Very Quickly
A Car is Someone's Biggest Asset
If a Large Amount of Money is Needed
Are Car Title Loans Available in South Carolina, and What Do I Need For One?
Car title loans are available in South Carolina and in order to get one from LoanMart a person needs a couple of things1:
A Government-Issued Photo ID
Proof of Income
Lien-free Title
Vehicle Inspection (in-person, online or by pictures)
Proof of Residency
After receiving this information, the lender will then work to figure out of if a person is eligible for a car title loan. At LoanMart we have been servicing the residents of South Carolina for years. Let us help you get started into loan refinancing1, contact us to learn more about car title loans: via call 877-787-4923, text 818-521-2470 or by email customerservice@800loanmart.com.
Debt can happen to anyone in the United States. Most people have multiple debts at once. These all may have different rates of interest and terms of repayment. Many people find it helpful to merge their debts into one payment. By doing this, all debt will have one interest rate and repayment schedule. Loan refinancing is the option of doing just that. There are many ways that loan refinancing can be taken on, including a car title loan. Car title loans are a type of secured loan where a vehicle's title is placed as collateral. These types of loans are available in South Carolina1. LoanMart services in South Carolina, and we try to make the process simple and convenient 1.