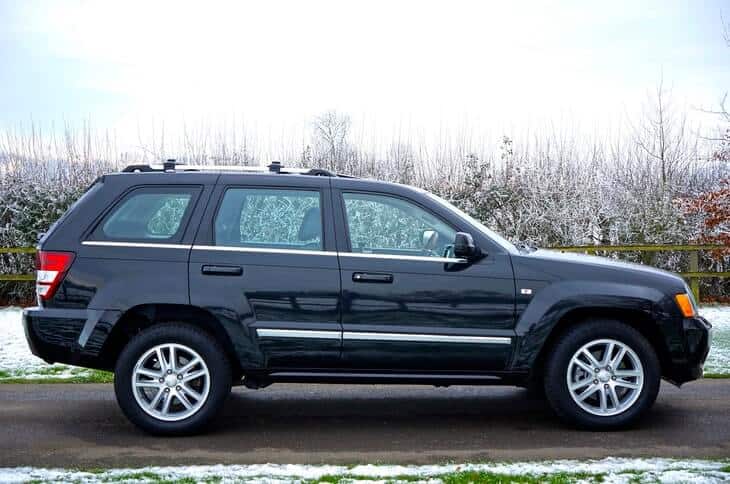 How to Get Extra Money Using My Car in Clearwater, Florida
There are a number of ways you can get extra money using your car in Clearwater, Florida. Some of these options require you to give up your car completely, while others require you to work for the extra cash.
Fortunately, there's a better way that doesn't involve losing your vehicle or working additional hours. And you could save yourself money in the process!
Can I Make Extra Money by Selling or Renting My Car in Clearwater, Florida?
If you feel you could survive without your car, you could always sell it. There are many companies in Clearwater, Florida that offer cash for cars, and many will take your vehicle regardless of age, mileage, or condition.
The downside is that you probably won't get a lot of money for it. Your vehicle will typically be resold or dismantled, depending upon how much it's worth. The buyer will want to make a profit, which means you'll probably get less than the auction value for your vehicle.
Selling one's vehicle simply isn't an option for many. If you can temporarily survive without your car and are able to pay back the money within a short period of time, an auto pawn loan might be an option. In this situation, the lender provides a loan based upon the value of your vehicle – but they'll need to keep the car as collateral.
This, of course, allows the lender to sell your vehicle if you don't repay the loan. Whether you pay or not, you lose the use of your vehicle while you still owe the lender money. In this case, you may find yourself relying on public transport or ridesharing.
Maybe you don't want to give up your car, but don't mind sharing it with someone else. For example, you might consider renting it out to someone else when you're not using it. You list the dates and times when your car is available for hire and renters make bookings for those times.
They'll drive your car for the agreed rental period and then return it when that rental period comes to an end. They pay a daily rental fee and you pocket the money. Vehicles typically have to be relatively new and with low mileage, but in theory, you could earn a couple hundred dollars a month this way.
How Much Extra Money Can I Make Driving for Uber in Clearwater, Florida?
The thought of someone else driving away in your car might make you a little nervous. In that situation, you might prefer to keep driving the vehicle but allow others to ride with you. With popular companies like Uber and Lyft, there's certainly a lot of potential for some extra cash there.
If both you and your vehicle meet the requirements, this could be a good way to get extra money. But of course, this would mean working when you'd normally be relaxing. The amount you earn is not guaranteed either; for starters, you're only paid for the time you spend driving a passenger to his or her destination.
Additionally, both Uber and Lyft will deduct fees from the fares the passenger pays, and you won't be paid for driving to the pick-up point.
You're also responsible for things like:
Tolls
Gas
Cleaning your vehicle, both inside and out. Who wants to pay to ride in a dirty car?
The maintenance of your vehicle. You could be putting a lot of miles on your car and subjecting it to a lot of wear and tear!
All of this can add up quickly, especially if you're doing a lot of driving.
Maybe you're not a people person but still want to earn money driving your vehicle. That being the case, there are still options available to you.
Companies like DoorDash and Grubhub allow customers to order food from their favorite restaurants and have it delivered to their door. Make money picking up food instead of people.
On the plus side, since you're not carrying passengers, the vehicle requirements are a lot less restrictive. For example, you could use an older car, a van, or even a motorcycle. Since the customer doesn't need to see your car, it doesn't really matter how you deliver.
Of course, there are still the same potential issues: your paycheck is uncertain and you're responsible for tolls, gas, and the maintenance of your vehicle.
Can I Get Extra Money for Advertising Using My Car?
Want to get extra money but not have to worry about people or food? Can you really get paid just for driving around? Well, yes and no. You can earn money this way, but you need to have your car "wrapped" with advertising.
It sounds straightforward, but you should be aware of the following potential pitfalls:
The advertising needs to be seen by as many people as possible, so you need to drive around 30 miles a day in a relatively built-up area. If you live in a rural area, you may be out of luck.
You may have limited options in terms of the companies you advertise. You might, for example, think it'll be cool to drive a car wrapped in Nike advertising, but if Nike doesn't advertise that way, it won't be an option.
You may be required to keep your car wrapped for months, depending on the length of the advertising campaign.
There are scam companies who may ask you to pay a small starting fee or require you to pay for the wrapping with a promise of reimbursement. A legitimate company will never ask you to pay anything upfront.
How Does a Car Title Loan Work in Clearwater, Florida?
Maybe you've already looked at these options, but you need cash quickly and can't wait for your commission check. Or maybe you need more money than you can earn through these methods.
Is a car title loan a better option? Depending upon the value of your vehicle, car title loans in Lansing could give you thousands of dollars in cash – today.
So, what's involved in getting a car title loan? It's a relatively straightforward process:
Your vehicle is valued based on the year, make, model, and mileage.
A credit check is typically required, but since you're using your car as collateral, most companies don't determine approval solely on your credit score.
You sign the contract and the lender keeps the title until the loan is repaid.
You continue to drive your car while you repay the loan.
In  Clearwater, Florida, you could get a title loan, but most lenders require repayment within one year. But other lenders allow you to make regular, fixed monthly payments over the course of several years.
Get Extra Money in Clearwater, Florida with Title Loans Serviced by LoanMart
A title loan serviced by LoanMart offers eligible borrowers the ability to get the extra money they need and long repayment terms. This type of car title loan is unique because monthly payments are low every month and leave more cash in your pocket.
Considering how to get extra money using your car in Clearwater, Florida? Consider applying for car title loans in Miami and surrounding locations serviced by LoanMart.
To learn more about how a title loan serviced by LoanMart could help you, visit the informational website, or simply call. You could receive the extra money you need today1!