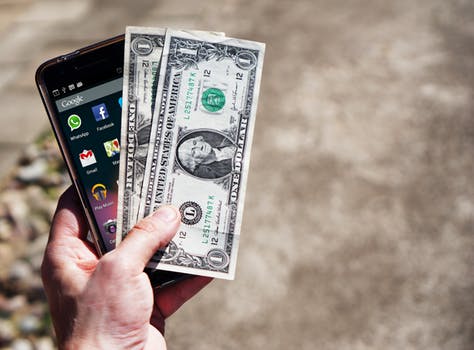 It is not all that uncommon for someone to find themselves in a situation where they are in the process of paying off a loan that has an interest rate or monthly payment amount that is much too high for them to deal with. Luckily for South Carolina residents in such situations, there may be the option of refinancing the loan with a car title loan from LoanMart1.
How Does Refinancing with a Car Title Loan in South Carolina Work?
When refinancing with a loan with a car title loan, it enables the borrower the option of working with a different lending company than the one they are presently in the process of repaying. Should a borrower decide to use LoanMart as their refinancing option, we could be able to fully pay off the balance that is currently still owed to the other company being borrowed from1. Following this, the balance that is still being paid off by the borrower will be moved over to LoanMart – giving the borrower a brand-new payment plan as well as interest rate. The previous lender at this point will release the lien hold that they had up until this point on the title of the borrower's car and hand it over to LoanMart1.
Why Use LoanMart to Refinance a Car Title Loan?
There a wide variety of reasons why using LoanMart as their option for refinancing their loans is a good idea for South Carolina residents. These reasons include:
We will work with each individual customer to devise an individual customized payment plan that fits into their monthly budget, income, and lifestyle with no unnecessary and unwanted strain

1

We offer to all of our customers service that is easily accessed straight and to the point

We offer some of the most competitive interest rates in the industry
How to Refinance a Loan with LoanMart
Refinancing a car title loan with LoanMart is a piece of cake. The process of refinancing a car title loan is pretty similar to applying for a brand-new car title loan. The only thing that someone interested in refinancing their car title loan would have to do is to head over to the online form and complete it as though they were applying for a new car title loan.
The following documents will be required when applying to refinance:
A car title to a qualifying car in the borrower's name

A government-issued photo ID like the borrower's driver's license or state ID

Several photos of the car whose title is being borrowed on. These can be done on any camera that produces good quality photos, including a smartphone.

Proof of Income (like paycheck stubs, invoices, or bank account statements) showing one's ability to repay the loan

Proof of residence (a piece of recent mail, like a utility bill, will be fine)
The aforementioned documents can be sent over to us through any of the following methods:
Email them to us at lmdocs@loanmart.com.

Text them to 1-818-521-2470.

Dropping them off at the closest participating store. Make use of our handy-dandy

store locator to find the most conveniently located participating store.

After filling out and sending in the car title loan application form and providing us with all of the necessary items, one of our knowledgeable and helpful specialists will shortly be in touch1. When one does get in touch, they will need to be informed of their wish to refinance a pre-existing title loan instead of taking out one that is entirely new.
The LoanMart representative will guide the client through the refinancing process by looking through what their income is, what the value of the vehicle currently is, and what the current balance still owed on the loan is1.
If the customer qualifies to refinance their loan with a car title loan from LoanMart, we will then pay the remaining balance owed to their lender. The amount paid to the previous lender will be attached to the new refinanced car title loan. After that we will work with the borrower to set up a payment plan and terms that works a lot better for them1. The refinancing borrower might even be able to take out a loan for a more favorable interest rate and pay back term1. After the new car title loan is put into place, the customer will start making all of their monthly payments to LoanMart rather than the lender they were borrowing from before.
Get in Touch with LoanMart
If there are any questions having to do with refinancing car title loans with LoanMart, we would be glad to answer them and can be reached by any of these easy methods:
Calling us at 1-877-787-4923

Emailing us at

customersupport@800loanmart.com

Coming in to any of the participating stores from 8AM-6PM Monday-Friday and 8AM-5PM on Saturday