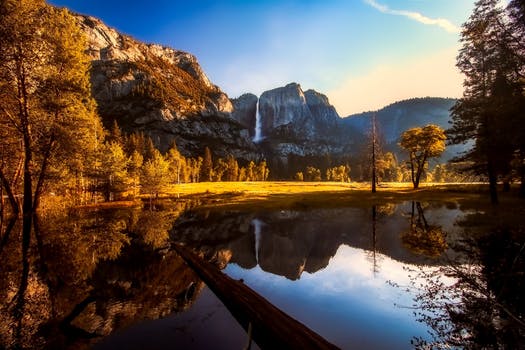 California is a great place to take road trips. Near Bakersfield there are a lot of exciting options to consider. Located just 110 miles north of Los Angeles, Bakersfield is the ninth largest city in California and arguably one of the fastest growing. There are about 800,000 residents and the number just keeps getting bigger each year. Bakersfield is famed for some lovely things such as popular country music artists and several award-winning museums. It is the gateway to the central valley popularized by music, sports and recreational activities. If you are looking for a great one-day outdoor trip, Bakersfield is the right place to start. It is centrally located and there are a lot of cool spots to check out. Here are some of our favorite road trips near Bakersfield!
Kern River Preserve- 1 hour, 60 miles
This is a must visit place if you want to enjoy one of California's few remaining forests. This is one of several notable projects commissioned by the state. This location was among the very first locations here to receive the much-acclaimed designation for its notable birds and wild life. Bird lovers would find this place a delight; with more than 332 bird's species sighted and recorded here.
Several hundred-species nests in the preserve, including major populations of the Summer Tanager, Willow Flycatcher and Yellow-billed Cuckoo. You can visit the preserve any time on public holidays. Taking the Highway by way of the canyon will lead well beyond Lake Isabella. The Preserve is more than a mile past the intersection which is shaped like a T on Highway 178. You will see an enormous sign indicating you have arrived in the vicinity.
Kern River Canyon
Kern Canyon is a beauty in the wilderness located just a few miles from Bakersfield.  The Canyon has been hailed by locals as California's best kept secret. It connects the Kern River canyon with the Southern San Joaquin valley. Here you can go hiking, fishing and camping. You can drive down the Kern River canyon at sunset to see the stunning views as the brown hills reflect off the water making the picturesque background even more stunning.
Kern county Museum
Kern county museum is a collection of the history of Kern County. Including oil field equipment and smaller oils themes museums. Much of the museum is outdoor such as the pioneer village that sits on 16 acres and has 56 buildings that shows how life was at the end of 19th century. The buildings have moved from their original places to look like an old town.
There is an old school, pharmacy and other many old houses with different types of furnishings that were used at the time. There is a full exhibit dedicated to the Bakersfield sound and a children's play center. The Christmas season is the best time to visit the museum because the entire place is well decorated and there are lots of special events organized for visitors.
Watch a Game at Sam Lynn Ballpark
Sam Lynn is a constant reminder here of what a great sports town Bakersfield is, even though it lost its professional baseball team last year. But that doesn't mean there is nothing you can do here; Bakersfield Blaze is a class A team that regularly plays at this park. At this old historic park, you will get a great view of all the action. It has such as nice homey atmosphere that can allow you to relax and spend an evening with friends or family.
California area living museum
Also known as the California living zoo, it is one of the places that you can learn about plants and animals that have called this place home. This living museum is dedicated to preserving California's native and diverse ecosystems. CALM was opened in 1983 and sits on 14 acres of land that is home to more than 80 species of animals. Most of the animals that are held here are those that have been injured and cannot survive in the wild. You will see animals like the black bear, and bird of prey such as eagles, owls and hawks.
Asides from animals, visitors can also explore trees of California Walk in the riparian trail and area. These trails are dedicated to conserving plants of California. You can also take the condor challenge for outdoor rock climbing towers located in Bakersfield. Visitors can go up and down the course and attempt to climb the 32-foot rock climbing tower.
Here are some other attractions at the museum
Desert habitat
Reptile house
Bear exhibit
Badger exhibit
Raptor exhibit
Children's park
Bighorn sheep exhibit
This is a really nice time for the kids and can be a casual and fun way to interact with the animals. Compared to other zoos and places where you can see these habitats, the living museum is famous and noted throughout the area. Field trips and class outings are a frequent thing at this spot and make for a relaxed and enthusiastic environment.
Murray family farms
Murray family farms are perfect for family road trips out of the town. You can really get a feel of the hard work involved in bringing delicious fruits and vegetable to the dinner table. The 70-acre farm grows organic vegetables and fruits such as stone fruit, blackberries, apples, citrus, strawberries, melons, asparagus and pumpkins. Kids will particularly love touring, they are many things for them to see and enjoy such as tractor-driven hay wagons, and they can also pick fruits and head to the butterfly house. The kids can get personal and friendly with some of the petting zoo animals such as ducks, sheep, tame goats, geese, pigeons, peacocks and turkeys.
White Water Rafting in Lake Ming
Are you looking for more adventure? Go white water rafting in Lake Ming, one of most exciting adventure sports near Bakersfield. Rafting trips in this area are three to four hours long and are entertaining and exhilarating. Get a lot more than a thrill ride from this experience. With personalized tours and attention this is the best place to get a beginner white water rafting experience. River's end rafting has some great packages whether you are looking for an exciting date or a fun outdoor adventure.
These are just a few ways to enjoy the Bakersfield area and a seasonal adventure. Day trips from these locations are fun and exciting because of the varied and interesting places that surround this area. There are a lot of kid friendly activities in the area. Animal exhibits, zoos and other attractions are hugely sought after near Bakersfield because of the family friendly environment. The day trips we suggest can make for fabulous weekend activities too. Find out what the surrounding areas of Bakersfield have to offer when checking these spots out. Whether its summer or fall, these are some of the best places to check out to have a positive, kid friendly and all-round good time!