What Documents are Required for Title Loans in Florida?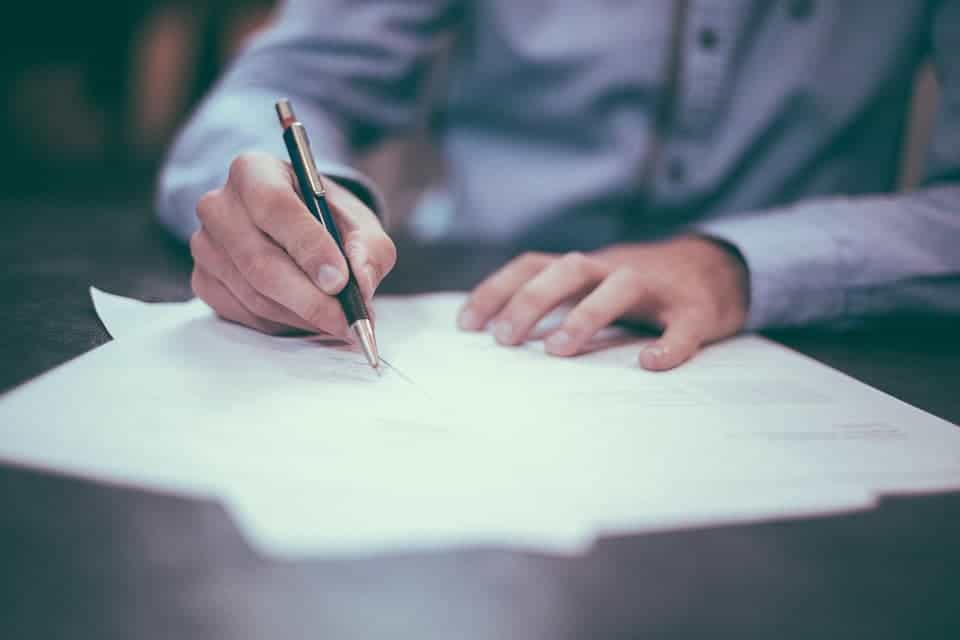 If a resident of Florida is thinking about acquiring funding, they may want to consider a title loan. These kinds of loans offer borrowers tons of flexibility and are drastically different from other forms of lending out there.
One of the major questions that may come up with car title loans is what documents are needed to apply in Florida. Here are the details about these kinds of loans.
What Are the Documents Needed for Car Title Loans in Florida?
There are a few documents that a borrower in Florida will need to present when inquiring for car title loans.
Here is what you will need to show for car title loans in Florida:
A valid government-issued photo ID (such as a state ID or driver's license)
Proof of income
Proof of residence
References
Pictures of your car
Other documents may also be requested to clarify information
Why is All of This Information Needed?
There are a few reasons why all these documents are needed, such as:
To verify the person's identity
To verify their income
To verify that the car does belong to the person inquiring
To verify the place of residence
How to Prove My Identity, Income, and Place of Residence for Car Title Loans in Florida?
It may be helpful to know what exact documents a person can use to prove their identity, income, and place of residence for car title loans.
Here are a few examples of what documents can be used:
Documents to Prove Identity — A driver's license, a state-issued ID card, a passport, a military ID, a permanent resident card, other government-issued ID (ID must be valid).
Documents to Prove Income —Paycheck stubs, bank statements, award letters from the government, documents confirming third-party/employer income, or other kinds of documents proving income.
Documents To Prove Residence — Utility bills, cellphone bills, cable/internet bill, lease or mortgage contract, bank statements, credit card statements, mail sent to the address.
Is My Personal Information/Documentation Kept Safe When I Show a Lender?
This is an important question to think about before applying with a lender. Every loan lender is different and some may take more care into protecting their customers and their personal information. To best protect yourself, make sure to do extensive research on the lender, and the measures they take to protect your privacy.
If you do choose to apply for a car title loan, inquire about title loans serviced by LoanMart1!
How Exactly Do Car Title Loans in Florida Work?
Before looking into car title loans, it may be helpful to know how they work. A title loan serviced by LoanMart requires that the borrower has to make a payment every month (this payment is towards both the principal amount and the interest).
Is There an Asset Involved with Car Title Loans in Florida?
With secure loans, the borrower's vehicle title is involved as an asset against the loan. To qualify for one of these loans, a potential borrower must own have a vehicle that is in working condition (although lenders may be able to work with an existing loan on the vehicle).
What Does the Process for Car Title Loans in Florida Look Like?
The process to acquire a title loan in Florida is fairly simple, especially when working with title loans serviced by LoanMart, which involves three simple steps:
Apply—The inquiry process only takes a few minutes, and can be done online, over the phone.
Talk to a Loan Agent—After you apply, a loan agent will discuss eligibility with you. Once deemed eligible, they will work with you to come up with terms of the loan and then come up with a contract for the loan.
Get Funding—When a contract is agreed upon and signed, the loan agent will then make funding available. With car title loans, funding can be received through an online transaction, cash, or a check.
To get started with the inquiry process for a title loan serviced by LoanMart, reach out by calling toll-free, sending an email to customersupport@800loanmart.com, or visiting the informational website.