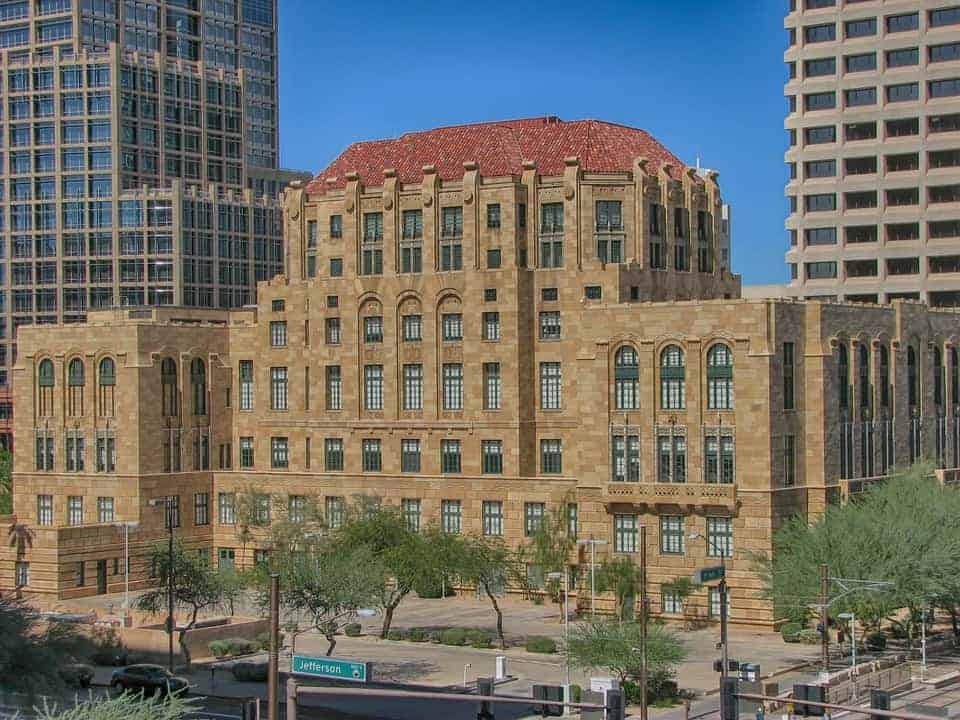 Where can I refinance an existing loan with a car title loan in Phoenix
Sometimes people get into loan situations where they are not happy with either their current interest rate, monthly payment, or both. When this happens, the idea of refinancing the loan to improve these seems like a good option. When going to refinance in Phoenix, there are several participating locations that are at the ready to help customers refinance their loans with a LoanMart car title loan1.
What Could LoanMart do to Help?
Residents of Flagstaff who are over the age of 18 years old who own a vehicle along with a clear title that is in their name could be eligible to receive from $1,500 up to $50,000 by borrowing from LoanMart1.  This of course depends on:
What the equity of the vehicle is
What their ability to make regular payments is
Other qualifying factors
How Does Refinancing a Loan Work?
When refinancing an already existing loan with a title loan, it enables the borrower to do business with a different company than the one they are already borrowing from. By choosing LoanMart as a refinancing option, we very well could be able to pay off the remaining balance owed on the other loan1. Once this is done, the balance the borrower is currently in the process of paying off will be transferred to LoanMart – giving the them a new payment plan as well as interest rate. The old lender subsequently lets go of the lien on the borrower's car title and gives it to LoanMart.
Why Refinance With Us?
There are a number of reasons why using LoanMart as is a great idea for Flagstaff residents. These include but are not limited to:
We offer competitive interest rates
We work with each of our customers to come up with an individual customized payment plan that fits their monthly income, budget, and lifestyle1
We offer easy to access straight and to the point service
How to Refinance with LoanMart
Refinancing a car title loan with LoanMart is as easy as pie1. Refinancing a car title loan is fairly similar to applying for a new car title loan. The only thing that a person looking to refinance their car title loan needs to do is to go to the online form and fill it out as though applying for a new car title loan.
What Will be Needed
Anyone looking to refinance with LoanMart may be approved if they can present the following1:
A car title to a qualifying car in the borrower's name
A government-issued photo ID like a driver's license or state ID
Proof of Income (like paycheck stubs, invoices, or bank account statements) showing the borrower's ability to repay the loan provided to you by LoanMart
Proof of residence (a piece of recent mail like a utility bill will work)
Several photos of the car
After this part, we will need the documents we mentioned earlier be sent over, so we can figure out what we might be able to do. This can be done via the following:
Email them to us at lmdocs@loanmart.com
Text them to 1-818-521-2470
Drop the info off at a participating store. Make use of our store locator to find the closest participating store.
There are Many Convenient Participating Stores
Luckily for our customers, there are a variety of convenient participating stores for our customers to choose from in and around Phoenix. There are 15 of these stores to choose from and they are ready to help any and all qualifying borrowers to get back on their feet and on the way to success1. These participating stores include:
American First Financial, LLC – 15650 N. Black Canyon Hwy B-145, Phoenix, AZ 85053
Arizona Insurance Depot, LLC – 2949 W Indian School Rd, Phoenix, AZ 85017
Casa Duarte, LLC – 8214 W Indian School Rd, Phoenix, AZ 85033
ER Income Taxes, LLC – 3233 W Peoria Ave, ste 208, Phoenix, AZ 85029
Medrano Cellular – 10171 N 19th Ave #9, Phoenix, AZ 85021
Onej, L.L.C. – 2050 N 16th St, Ste A, Phoenix, AZ 85006
Rio Income Tax & Legal Forms LLC – 2633 W Bethany Home Rd, Phoenix, AZ 85017
Sam W. Abraham Realty, LLC 1 – 536 E. Dunlap Ave. Suite 11, Phoenix, AZ 85020
Pro Title – 4247 W Dunlap Ave Suite 1-3, Phoenix, AZ 85051
Arizona Jewelry & Pawnbrokers, LLC – 1804 W. Camelback Rd, Phoenix, AZ 85015
Casa Terra, LLC – 3106 W Thomas Rd, #1116, Phoenix, AZ 85017
Libre Insurance, LLC – 8310 W Thomas Rd., Suite 103, Phoenix, AZ 85037
Molina's Enterprises, LLC – 1448 N 27th Avenue, Phoenix, AZ 85009
Rapid Insurance Services, Inc. – 5130 N 19th Ave, Ste 3, Phoenix, AZ 85015
Rojo Investments LLC – 1901 E Indian School Rd, Phoenix, AZ 85016
Get in Contact
Any further questions about refinancing car title loans with LoanMart can be answered by contacting us through any of these easy methods:
Calling us at 1-877-787-4923
Coming in to any participating store from 8AM-6PM Monday-Friday and 8AM-5PM on Saturday
Emailing us at customersupport@800loanmart.com