Whether you're looking to pay an unexpected bill or to contribute to an important project, there are many reasons why you would be seeking funding options. But, whatever you are working toward, title loans serviced by LoanMart likely have a solution to get you there1. Title loans serviced by LoanMart would like to discuss your options, so please submit an online inquiry or call!
What are the Qualifications of Tampa Title Loans?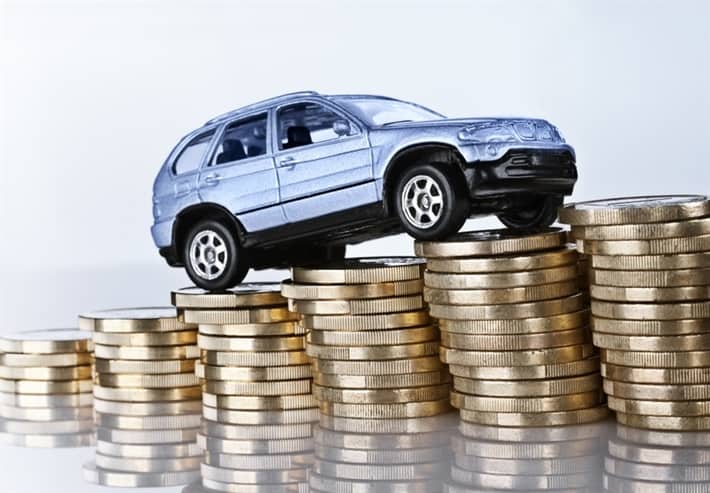 Title loans serviced by LoanMart want to be the leading name for Tampa title loans. Part of that is making sure that title loans serviced by LoanMart can offer fair funding opportunities to as many people as possible. Qualifying for a Tampa title loan can be a simple option because the requirements are straightforward and easier to meet. Title loans serviced by LoanMart look to make sure that you own your vehicle and that you have the means to pay off the loan1. So, credit issues don't hold as much weight as they would with other lenders.
Tampa title loans are based off of the equity of your vehicle and your ability to repay the loan. It's what helps title loans serviced by LoanMart determine how much can be given1. So, in order to qualify, the first order of business is having your title in your name.
Do You Require a Traditional Income for Tampa Title Loans?
The short answer to this is NO! You do not have to have a traditional job in order to qualify for a title loan serviced by LoanMart. In your research, you might have come across several options with very strict guidelines, including income requirements. But, income qualifiers are more forgiving and easier to work with for title loans serviced by LoanMart. To qualify for a Tampa title loans, your income simply has to be verifiable, showing a regular deposit that makes paying back your loan reasonable1.
Your income can come from a regular job, or any of the following:
Paycheck Stub(s)
Bank Statements
Government Award Letters
PayPal Transaction History
Documentation of Legitimate Claimed Income
Even if you don't hold a traditional job, you still might qualify for Tampa title loans1.
Where Are Your Tampa Title Loans Locations?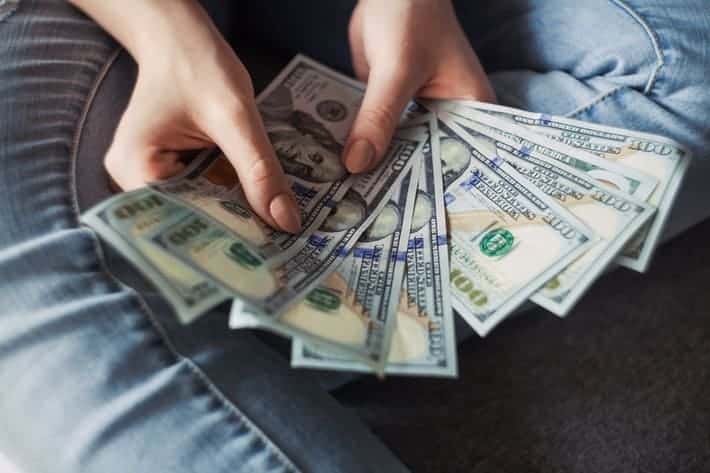 There are title loan options all over the state of Florida. Many people drive for miles, looking for the best deals. But, driving around for hours can be a thing of the past. With convenient online options, you may be able to apply, qualify, and walk away with Tampa title loans, all from the comfort of your couch1.
Customers of title loans serviced by LoanMart enjoy a seamless and positive experience from warm, professional representatives who fund loans with quick payouts. Online processes mean that you are getting quicker loan processing and speedy results. Allow your personal loan processor to review your application and get you approved remotely, without the need to rearrange your day to make an appointment. And if you ever have any questions, you can reach out to a representative online or by phone. The flexible process allows qualified consumers to get Tampa title loans.
Can I Get Tampa Title Loans Online?
Title loans serviced by LoanMart are proud to bring you an online option to add convenience to your search for funding. By choosing to get Tampa title loans online, you are opening yourself up to getting a loan quicker and with many more benefits than you would receive by visiting competitor locations.
Use the online tools to manage your loan without ever having to disrupt your day. You can access your funds, pay your bill, and reach out to customer service, without the hassle of waiting for regular business hours to do so. As an online service, title loans serviced by LoanMart are always looking for ways to improve your loan experience. However, title loans serviced by LoanMart do realize that going online is not for everyone. So if you prefer, you can speak with a loan processor directly by calling.
Trying to figure out what to expect when getting Tampa title loans? Here's the process:
You will fill out an inquiry form with information about you and your car. Title loans serviced by LoanMart look at the equity in the car and your ability to pay the loan back. Your vehicle might even be pre-approved in this step, based on the answers in your inquiry 1.
Once your form has been received by a loan processor, you'll receive a phone call to finalize your request and provide you additional information as to what will be needed for you to move forward in the loan process.
The final step will be to provide signatures and receive your funds electronically. Title loans serviced by LoanMart have other options if you prefer to receive your funds another way. If a different method works for you, please be sure to discuss your options with your loan processor.
What Info Do I Need for a Tampa Title Loan?
You might be wondering what title loans serviced by LoanMart require you to have in advance, in order to get approved for Tampa title loans. Your loan representative will go over any additional information you may need, but here are the basic documents title loans serviced by LoanMart look for:
A Valid Government-Issued Photo ID– A driver's licenses, state ID, or passport
Proof of Address- You can use either a lease, mortgage title, or a qualifying piece of mail
Income Verification– Proof of steady income showing that you can reasonably pay your loan
Vehicle Photos- The odometer, VIN, and all 4 sides of your vehicle
Your Title- MUST be in your name
Reliable References– Personal or professional
Once these pieces of information have been received, you can expect the rest of the loan process to go quickly. If you ever have any questions or need assistance, loan professionals can help, so don't hesitate to give them a call.
Will it Take Long to Get Tampa Title Loans?
Title loans serviced by LoanMart do their best to make the funding experience a great one. Tampa title loans are approved rather quickly because there aren't too many pieces of information that are needed, and representatives won't have to spend long reviewing it. You might be able to receive your funding within one business day1. Some have even walked away with their Tampa title loan money on the same day that they apply!
What if I Default on my Tampa Title Loans?
Title loans serviced by LoanMart don't want customers to find themselves in tough financial situations after taking out Tampa title loans. So, it is recommended that you carefully consider your options and the payback requirements for your loan, prior to signing your contract. Title loans serviced by LoanMart have loan professionals who are happy to go over the costs and give you a realistic breakdown of what you can expect when paying off Tampa title loans.
However, title loans serviced by LoanMart do understand that situations change and sometimes, you are no longer able to meet repayment requirements. Before you get into an even worse predicament, please reach out to discuss the issue. Title loans serviced by LoanMart might be able to help. At the very least, a loan rep can try their best to offer solutions before you reach the point of repossession or collections. Your representative might even be able to restructure your loan so that you can continue to drive, even if you are struggling to make your payment. Please contact title loans serviced by LoanMart to discuss any repayment issue that arises.
How Can I Get My Money for Tampa Title Loans?
Title loans serviced by LoanMart like to be flexible! So, there are a few different avenues for you to receive the approved Tampa title loan. During your call, you can specify any of the following options to receive your payout:
Bank Deposit –Deposited straight to your bank account.
Check – You can expect a check by mail.
MoneyGram– You can even pick up a wire transfer from a participating MoneyGram location
MoneyGram Locations – Tampa Title Loans
If MoneyGram is the option you have chosen to receive Tampa title loans, you have a lot of options to pick up your funds. You can find MoneyGram located all over Florida. Including:
CVS
Walmart
Tampa Seafarers Center
See if You Qualify for Tampa Title Loans Today!
Representatives are standing by to help you start the loan process today! Let title loans serviced by LoanMart help you find a better way with Tampa title loans1.