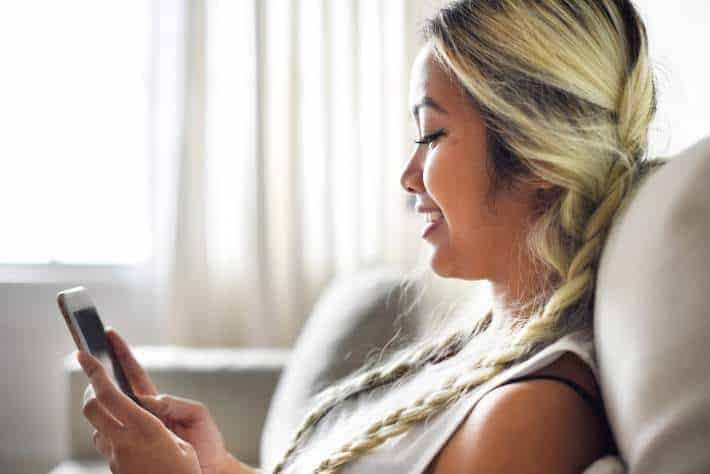 Are you in need of some emergency funding in the state of Florida? If that's the case, you may be asking yourself the most important question: can I get an online loan in Florida? You may be worried about the inconvenience of leaving your home, and running all over the city just to get the money you need. You may need emergency money fast, and don't have time to wait long periods of time for approval. If you are in a tough financial spot right now, a car title loan could be the perfect option for you.
ChoiceCash Title Loans understands this struggle, which is why it is possible for eligible borrowers to get a title loan online in  Florida1. Additionally, with a ChoiceCash Title Loan you could get the money you need in as little as one business day after approval1!
This article goes into informational detail on ChoiceCash Title Loans serviced by LoanMart so that you can make the most well-informed financial decision possible. Learn exactly what a car title loan is, how it may be possible to obtain a title loan completely online, what documents are required, and the numerous benefits of working with ChoiceCash Loans.
What is a Car Title Loan in Florida?
A car title loan is a special kind of installment loan which is secured using the current equity of the borrower's vehicle. The collateral value of the vehicle is set up against the loan which may allow more people to be approved for a car title loan online in Florida—even those who have less than perfect credit1.
In addition, just because the borrower's vehicle is used as collateral doesn't mean the car is off limits to the borrower. LoanMart signs onto the car title as a lien holder and keeps the title for the duration of the loan—that's it! The borrower can keep driving their car as long as they keep up with their regular monthly payments.
How to Get an Online Loan with ChoiceCash Title Loans in Florida
ChoiceCash Title Loans serviced by LoanMart works extremely hard to make the title loan process as simple and convenient as possible for those in need of financial support.
For this reason, the entire inquiry process can generally be done online in under 5 minutes1. This makes it so you never have to leave the comfort of your home and when approved for the loan, you receive the funds you need in a timely manner.
These are the basic steps you need to follow to apply for a title loan online in Florida:
Step 1: The Online Inquiry Form
To start off, fill out the quick online loan form using your personal desktop computer, laptop, tablet, or smart phone. You will be asked for some very basic information about yourself, your finances, and your car.
Step 2: The Paperwork
Once you've filled out the online title loan form, ChoiceCash Title Loans serviced by LoanMart will give you a call to request some documentation. This will include basic paperwork that will serve to verify all the information that you provided in the first step.
Step 3: Get Your Money
After all your paperwork has been reviewed by ChoiceCash Loans, a loan agent will give you a call to discuss approval1. Once approved, you could pick up your title loan money in as fast as one business day from any local MoneyGram location in the state of Florida1.
Documents to Be Submitted to Get an Online Loan in Florida
These are the documents that ChoiceCash Title Loans serviced by LoanMart will require during the inquiry process for an online title loan in Florida:
A valid government-issued photo identification (like a driver's license, passport, or state-issued ID).
Qualifying title to your car that is in your name and owned fully by you.
Proof of residence (like a utility bill, bank statement, mortgage statement, lease agreement, or voter registration card).
Proof of income (like recent pay stubs, pension statements, Social Security account statements, retirement account statements, or tax records).
Photos of the front, back, each side, odometer reading, and VIN of your vehicle to verify the condition.
Four references (personal or professional).
Occasionally, ChoiceCash Title Loans will ask for some additional documentation.
Benefits of Getting an Online ChoiceCash Title Loan in Florida
There are plenty of online loan options for you to choose from in Florida and they all guarantee that they are the best choice for you.
Here are just a few of the amazing benefits of working with ChoiceCash Loans in Florida:
Affordable Payments
Competitive Interest Rates
No Vehicle Inspection Necessary
Flexible Repayment Duration—Three Years3
Incredibly Quick Funding1
Unemployed? It is Still Possible to Be Approved1!
Loan Payments Can Get Lower Each Month2
Convenient and Quick Online Inquiry
If you decide that ChoiceCash Title Loans is the way to go, then get started on the process for an online title loan in Florida right away!
If you need funding that is easy, fast, flexible and convenient, then consider a ChoiceCash Title Loan!