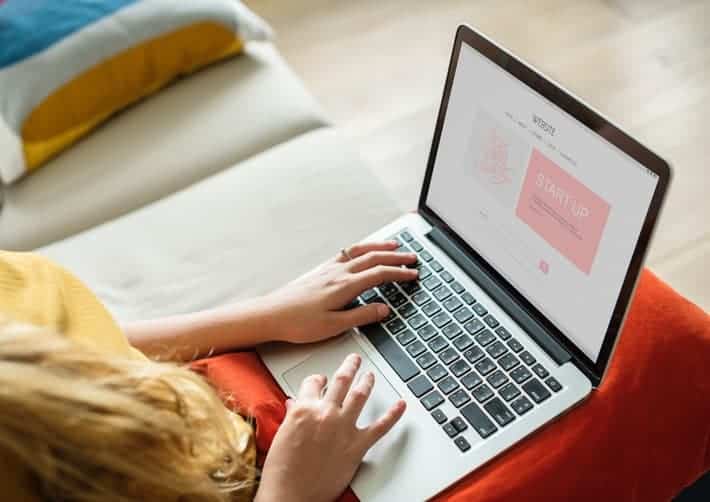 If you have found yourself in a financial bind and have too high of a title loan payment for your current financial situation, refinancing in Cedar Hill, Texas may be the best financial move for you. As a result of offering many convenient and flexible options for those in need of funds on a budget, ChoiceCash Title Loans serviced by LoanMart may  work with you to find a solution.
Refinancing a title loan in Texas may potentially mean lower monthly payments or longer repayment terms. Refinancing may  be the key to regaining financial stability and a less stressful financial situation.
How Does Refinancing a Car Title Loan through ChoiceCash Title Loans Work?
Getting over your head in debt may happen when you least expect it. Refinancing is simply the process of taking out another loan that will pay the balance of an existing loan you are presently indebted to.
ChoiceCash Title Loans may approve a new loan and the current balance of your loan from another lender is paid off1.
Refinancing a title loan in Cedar Hill, Texas may potentially:
Lower Your Current Interest Rate
Give You More Time to Repay the Loan
Lower Your Monthly Payment
Give You More Benefits
The refinancing process may seem overwhelming, but it may be is as simple as taking out a new title loan. When choosing to refinance a loan in Texas, you'll ideally want to find one that is beneficial to your current financial situation. Most borrowers in Cedar Hill looking to refinance find themselves with high interest rates that they cannot afford. Fortunately, refinancing may  help ease the stress of high monthly payments and rates.
What are the Advantages of Refinancing a Car Title Loan in Cedar Hill, Texas?
By refinancing your loan through ChoiceCash Title Loans in Texas, you may  once again have financial stability. The most important part of the refinancing process is finding a loan with terms that are better suited to your financial needs and goals. Check for factors that may potentially improve your loan situation, such as lower interest rates and lower monthly payments with shorter loan terms.
These factors may  help determine a bad loan from a great loan:
Save Money
When refinancing your loan, one of the most common reasons is that the loan payments are simply not affordable. Refinancing may  potentially mean decreasing interest costs, as well as long term savings on your monthly payments if they are lowered.
Find Better Loan Options
When refinancing a loan, particularly through ChoiceCash Title Loans, choosing more ideal loan options may  improve your financial situation. Often when taking out a title loan, less experienced borrowers will opt for higher interest rates and less than ideal terms. Refinancing a title loan can mean lower interest, lower monthly payments, and possibly longer loan terms.
How May I Start the Refinancing Process for My Title Loan in Cedar Hill?
Just like an initial title loan inquiry, the refinancing process may require the same documents and  a few extra:
A valid government issued photo ID
Proof of income (bank statement, paystub, checking account statement, etc.)
Proof of residency (utility bill, mortgage statement, lease agreement, etc.)
Qualifying title to your vehicle in your name
Clear photos of the vehicle from all angles, the odometer and VIN
With these documents on hand, the refinancing process may be even smoother and quicker.
Why Choose ChoiceCash Title Loans to Refinance in Cedar Hill, Texas
If you are considering refinancing your title loan, working with  ChoiceCash Title Loans may potentially be beneficial for your financial situation. Instead of being stuck in debt and worrying about not being able to repay your loans, refinancing your car title loan may potentially help your financial situation become less of a burden.
When working with ChoiceCash Title Loans to get financial help in Cedar Hill, Texas, there are certain advantages available, like:
Apply Online
One of the most beneficial advantages of choosing a ChoiceCash Title Loan is the ability to apply directly online through your smartphone! This may  make refinancing easier and less of a hassle.
Get Rewarded for Your Loan
When choosing ChoiceCash Title Loans for refinancing, the new regular payments may  start low, and may get lower throughout the repayment process2. As the loan is continuously paid  on time, the interest on the loan may decrease2. By the time you make your final title loan payment, you may potentially be paying half of your first payment2!
More Time to Pay, When You Need It
When renegotiating your loan terms during the refinancing process, there is a possibility of extended loan terms. If you find yourself in need of more time to pay off your loan and get your finances together, your loan may  extend up to three years3.
No Hidden Fees
Hidden fees may burden the consumer, and ultimately make the repayment process more difficult than it needs to be. While other refinancing options may burden the borrower with hidden fees, ChoiceCash Title Loans do not.
Get the Debt Relief You Need in Cedar Hill, Texas
If you're tired of high interest rates and high payments every month, consider refinancing your title loans with ChoiceCash Title Loans in Cedar Hill, Texas. If you're ready to refinance your title loan and take back control of your finances, speak to a loan agent by calling  1-855-914-2945 or apply online!
ChoiceCash Title Loans have low monthly payments that can continually decrease over time, making it so your last payments could be about 50% less than your first payment amount.2