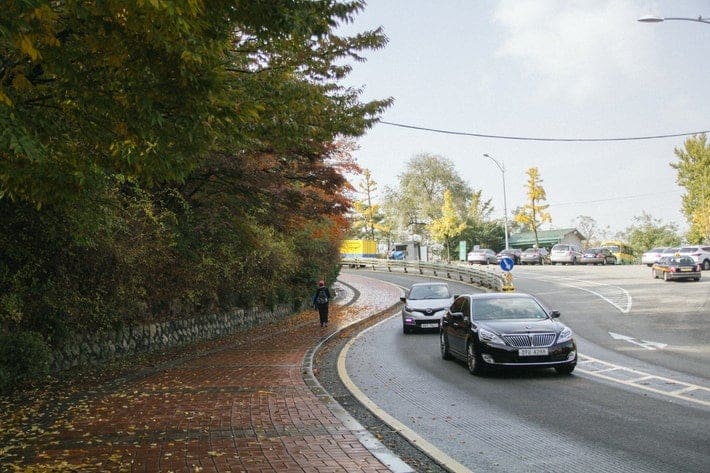 How Many Title Loans Can I Have in Franklin, Tennessee?
If you are a resident of Franklin, Tennessee and are looking for another auto title loan, a ChoiceCash Title Loan serviced by LoanMart may be an option for you.
ChoiceCash Title Loans are a beneficial option available to those struggling financially, so if you may need the relief of fast cash from another auto title loan, keep reading1.
ChoiceCash Title Loans for Residents in Tennessee?
A ChoiceCash Title Loan is simply an approved title loan that is secured by using your vehicle's title as collateral. Due to the competitive rates, and flexibility of the loan, almost anyone with a vehicle could be approved1.
This can be an ideal solution when facing monetary hardship, and you are in need of fast, easy, and flexible payment options. In order to obtain an auto title loan in Franklin, Tennessee, the best way to apply can be through the ChoiceCash Title Loan inquiry online.
ChoiceCash Title Loans provide you with more flexible payment options online, as well as faster service than a traditional bank loan1.
How Many Loans am I Allowed to Have in Franklin, Tennessee?
With ChoiceCash Title Loans, it is possible to have more than one title loan at a time, as long as the titles apply to two different vehicles. The title may not belong to the same car that currently holds an auto title loan, as it would conflict the vehicle already being used as collateral.
Being financially burdened can happen to anyone at any time. If you've already taken out an auto title loan, but you still find yourself in financial need, it is possible to take out another auto title loan on a different vehicle to get the convenient influx of cash that you need1.
Auto title loans can be a hassle-free way to aid your financial situation, as they are typically easy to apply for, as well as flexible for your budget.
What If Two Names are on the Car Title?
If your name is on the car title along with another person's (like your spouse or parent), you may be concerned if you are still able to apply for an auto title loan.
The good news is that if both of your names are on the car title, either one of you could apply for a car title loan in most states.
How Do I Apply for a ChoiceCash Title Loan in Franklin, Tennessee?
As with normal submissions for auto title loans, the ChoiceCash Title Loan is secured through the title of the vehicle. To apply for the loan, you will need specific documents, and simple requirements, such as:
Be 18 Years Of Age
Own a Vehicle in Your Name
Have a Steady Source of Income
Through meeting these requirements, you may be able to secure another auto title loan and get the cash that you need right when you need 1it. You will need to have certain documents available when applying, such as proof of income, proof of residence, the car title in your name, and a current government-issued photo ID.
By assessing these documents and their legitimacy, a ChoiceCash Title Loan agent can evaluate the value of the loan, determine the right loan terms for your financial budget, as well as help ease the current financial bind that you are in1.
This is generally a quick and efficient process, whether you want to apply for a new title loan or another one. These are just small steps to getting the money you need when you need it1!
Why Choose ChoiceCash Title Loans in Franklin, Tennessee?
Residents of Franklin have access to a great lending option in the form of a car title loan through ChoiceCash Title Loans1.
Through ChoiceCash Title Loans, you may be able to receive competitive interest rates, advantageous loan terms, as well as flexible payment schedules1.  This can be especially beneficial when taking out a second title loan during financial hardship.
No Hidden Fees to Stress Over
Hidden fees from other loans can possibly burden the consumer and make the repayment process challenging. Hidden fees also increase the balance of the original loan, ensuring that the borrower's debt upsurges. With ChoiceCash Title Loans, there's no need to stress over hidden fees with your loan. 
Longer Loan Terms Available
Typically, most car title loans in Franklin, Tennessee are structured as short term loans–lasting about thirty days. ChoiceCash Title Loans may be able to offer you longer loan terms that extend up to three years to help assist with your current financial situation1, 3!
Monthly Payments that Could Get Lower Each Month
When approved for a ChoiceCash Title Loan, monthly payments may start low, and may get even lower throughout the repayment process2! With decreasing interest over time through the repayment process, ChoiceCash Title Loans offer a great advantage to those taking out a title loan.
By the time you're making your final title loan payment, you could potentially be paying half of what your first payment was2.
Ready to apply? ChoiceCash Title Loans is ready to help. Contact ChoiceCash Title Loans at1-855-914-2945 or apply online to obtain an innovative title loan in Franklin, Tennessee today1!
Unlike the inconvenient terms that can come with payday loans or unsecured loans, a ChoiceCash Title Loan comes with comfortable terms starting at 36 months so keeping up with payments is a stress-free experience.1