How to Refinance an Auto Title Loan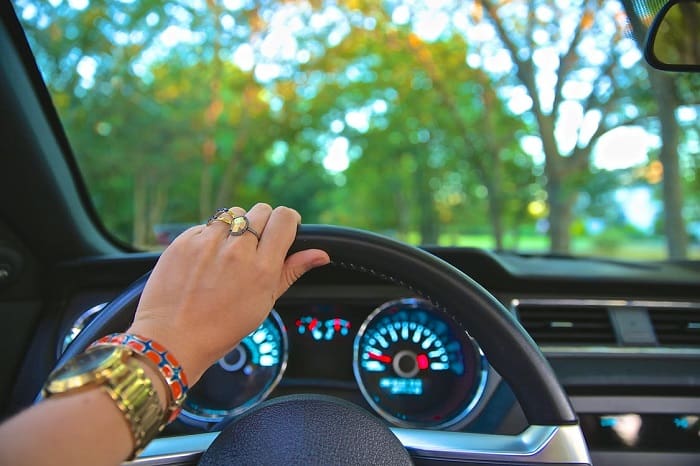 Refinancing is when you replace a loan with a new loan, usually with the hopes of getting a loan with better features. You can typically work with a current lender to refinance a loan or you can switch to a new lender to refinance a loan. So, how and when should you refinance an auto title loan?
Switch to LoanMart and Save
When it comes to lenders of any kind, you can't afford to settle. If you aren't completely satisfied with your current auto title loan, turn to LoanMart for auto title loan refinancing.
Rude or hard to reach customer service agents, high monthly payments, hidden fees…Does this sound like your current auto title loan lender? At LoanMart, we can do much better.
LoanMart makes refinancing an auto title loan easy. Just by providing us with some basic information, we can tell you how much money (and headaches) you might be able to start saving.
Why Refinance?
For a Better Company
We want to give you better loan terms at LoanMart. You'll get a better deal and we'll get a new customer. It's a win-win situation for both of us.
The LoanMart Difference
LoanMart has been trusted by over 150,000 happy and satisfied customers who know the LoanMart advantage.2 This means giving you the best communication, convenience and education throughout the whole auto title loan process. We're the leading auto title loan lender on the West Coast for a reason. Why work with anyone else?
How Does Refinancing Work?
LoanMart may be able to pay off your current auto title loan to give you a new auto title loan with us. Just by switching, we could help you get a better interest rate with some extra money in your pocket—all while working with the best customer service team around. To begin the process, fill out the application and we'll help you take care of the rest.
When we do refinancing on a title loan from a competitor, we pay your debt with them, so that the original loan is paid and the lender can release their lien on your vehicle's title. Then, we place a new lien on your title with LoanMart as the lienholder in place of the name of the old company you borrowed from.
Then, you'll continue to pay off your new and improved auto title loan with LoanMart. When your loan payments are complete, we'll release our lien on your auto title.
Perks at LoanMart
No prepayment penalties—pay off your loan as early as you want
No balloon payment
Competitive interest rates
Customer service available 7 days a week with extended hours
Online account access
A mobile app for Apple or Android devices
Customized loan terms
Keep driving your vehicle while paying the loan
Start Saving
Fill out our online application here. Or, give us a call at 855-422-7412.
Tell your loan specialist some information about you and your current auto title loan.
Your LoanMart agent will show you how much you can save every month when you refinance with LoanMart through a free quote.
Enjoy your new savings and more peace of mind now that you're working with LoanMart.
Are you already a LoanMart customer? There might be refinancing options for you too…
Refinance Your Current LoanMart Auto Title Loan
If your monthly auto title loan payment is getting harder to reach, or if you've found yourself needing some extra money, it might be time to refinance your auto title loan with LoanMart.
For a New Payment Structure
We might be able to help you redesign your monthly payment, loan term and interest rate for more savings. We're always interested in trying to customize our customers' loan terms to be the best fit for their personal lifestyle.
For Additional Funds
Depending on the equity still in your vehicle and your personal situation, if you need to take out more money, we might be able to give you additional funds through refinancing your auto title loans in Cleveland.
Refinancing with LoanMart is Simple
With our outstanding team of loan specialists, refinancing your car title loans in Columbus can be easy. Let's have a conversation about your loan. Refinancing might be a great option for you to possibly lower your current monthly payment and/or get some extra money.
Talk with your LoanMart agent by calling 855-422-7412.
Give them your current information and let them know of any updates.
Your LoanMart agent will do some calculations and show you how much extra money and/or monthly savings you might be able to receive when you refinance.
Send in any additional documents your LoanMart agent needs.
Start enjoying your extra funds and/or new, lower monthly payment.
Refinance an Auto Title Loan at LoanMart
Discover the stress and money you can save when you choose LoanMart for a new auto title loan, or for refinancing your current one. Or, if you're a current LoanMart customer, talk to us so we can try to make your auto title loan with us even better.
Just call 855-422-7412, to speak with a LoanMart representative for an estimate, or fill out the application now. We'll get to work right away to get you a better deal. You might be as little as 24 hours away from more peace of mind with a better auto title loan with LoanMart.