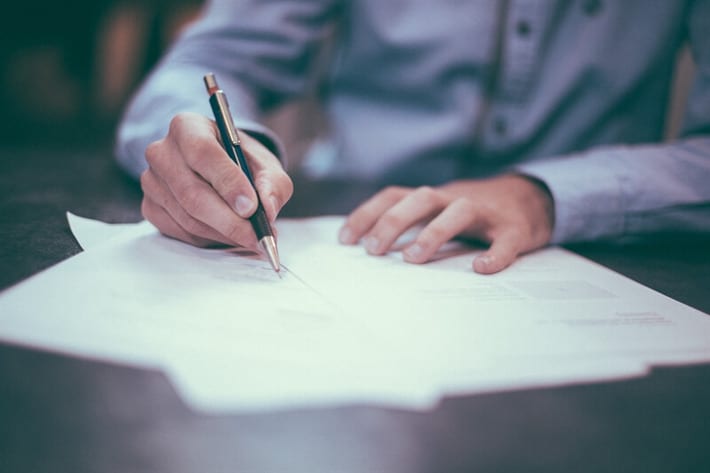 You've probably taken out a title loan because you need money for an important financial obligation. If you're struggling to pay back your car title loan, you can refinance your title loan for better rates. LoanMart can help you refinance your title loan, give you a better rate, and put more money back into your pocket1.
What is Title Loan Refinance?
After you've applied for a title loan, received your money, and have started your monthly payments, you might realize that your car title loan payment is more than you can handle. Refinancing a loan allows you to basically readjust the interest rate of the loan by examining your current financial situation and the amount on the loan.
When you refinance a car title loan, the new usually lender attempts to offer you a better rate, so they can lower your monthly payments. The title loan lender will then usually offer you a new loan with a better rate. Using that money, they pay the previous lender for the remaining balance of the loan, and all you have left is your new improved loan.
Why Refinance?
If you're struggling to make your payments, refinancing can relieve you of unwanted stress. LoanMart can offer you longer repayment terms that can give you some breathing room if you need more time to repay your previous loan balance. Refinancing helps you manage your money. That's one of the main reasons people with car title loans refinance.
Customers find if they are struggling to make their monthly payments, the company they are borrowing from is less than helpful. Seeking out a better company can help bring you better service and money. Luckily for you, LoanMart is here to help you save yourself money and get the some of the best customer service.
Refinancing with LoanMart
With LoanMart, we offer our customers some of the most competitive interest rates. With that being said, that means we also offer that to new customers looking to refinance. With our lower interest rates, your monthly payment will likely decrease as well to fit your life a little more than your current payment.
LoanMart will also bring you an amazing service. Our customer service is always ready to help you 7 days a week. We are here to help you make your payments and guide your through the entire title loan process. Just because you've gotten your loan and payment date does not mean you are left to handle it alone. LoanMart encourages communication with them to help you pay your loan and answer any questions you have.
Here at LoanMart, we provide you with some of the latest technology. We make it easy for you to make your car title loan payments. Not only do we have an online system that lets you pay your loans online, but we also have a LoanMart app for your phone! This lets you keep track of your loan payments, your loan amount, your statements, and keeps you updated on the things of LoanMart. You have our service at the palm of your hands – literally! Available on both Android phones that use the Google Play store and Apple phones that use the itunes store.
Requirements to Refinance with LoanMart
There are no ridiculous requirements to refinance with LoanMart. In the end, all we need is the information you provided your original lender to qualify for your title loan in the first place. By providing us with all the documentation, we can accurately estimate your new rate and potentially put more money into your pocket1!
You will need:
Original vehicle title
Proof of insurance
Proof of residency
Vehicle registration
Valid ID
VIN, license plate, odometer
4 personal references
Pictures of vehicle
About LoanMart
LoanMart offers car title across the US. By using your car's title as collateral, you'll be able to get the cash you need fast1! While we add ourselves to your car title during the loan period, you'll still be able to drive your car while you pay off your loan.
Thousands of people choose car title loans with LoanMart because it's faster than the more "traditional" ways of borrowing. With us, you can have your funds in as little as one business day! We may even be able to get you the money you need the same day you apply depending on how fast you work with us and when you contact us.
LoanMart has grown since opening our doors, allowing us to offer benefits to customers that other companies can't. We offer some of the most competitive interest rates and an awesome online system with access to your account. We even have a DMV processing team, which means no long lines or waits. Did we mention we even have an app for your smartphone?
Payment Options
Once you've submitted everything required to refinance your car title loan, we work with our customers to give you payment plans that more accurately fit your lifestyle than your previous lenders. We do our best to ensure that every customer gets a good deal, including those trying to refinance.
LoanMart offers multiple payment options so you don't have to worry about finding a way to pay your loan every month:
Mail-in
Pay by phone
Set up automatic payments
Pay online with My Account
Pay on LoanMart app
Visit a location
With LoanMart's no prepayment penalties, you'll also be able to pay off your loan whenever you have the extra cash to do so.
Detailed Billing Statements
Not only will you have access to multiple methods of payments, but your billing statements will help break down the payments every month. It will also include important information like your payment history, basic account information, billing information, payment methods, and important messages from LoanMart.