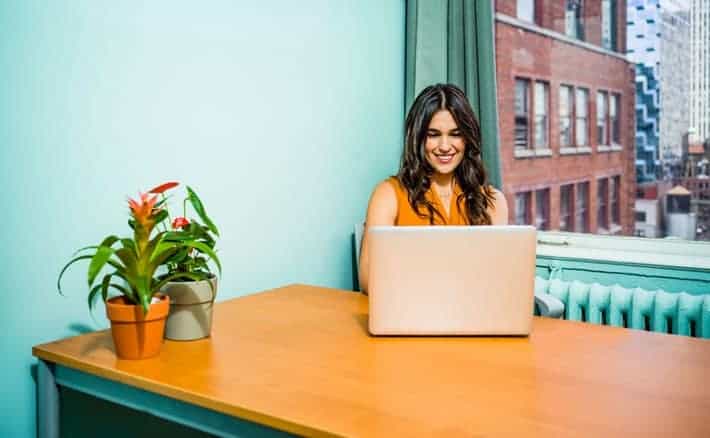 Where Can I Refinance a Title Loan in Jackson, Tennessee?
If you have found yourself in a financial bind and have too high of a bill for your current financial situation, refinancing a title loan in Tennessee could be your answer.
ChoiceCash Title Loans have a multitude of convenient and flexible options when it comes to refinancing a title loan to better fit your budget in Jackson, Tennessee.
What is a ChoiceCash Title Loan in Tennessee?
Just like traditional auto title loans, a ChoiceCash Title Loan is secured by using your vehicle title as collateral in exchange for quick funds. Unlike other lenders, ChoiceCash Loans offer competitive rates, flexibility, and personalized loan terms.
Almost anyone with a vehicle could be approved1. This can be an ideal solution when facing monetary hardship, and you need something fast and easy to work with, whether it be through refinancing, or securing a title loan for the first time.
How Can I Refinance My Title Loan in Jackson, Tennessee?
Through ChoiceCash Title Loans, refinancing becomes an easy process. If you already have a title loan with another lender, you may still qualify for an affordable and innovative title loan1.
This can be done through:
Lowering your current interest rate1
Setting you up with a lower rate
Change the loan terms to allow you more time for repayments
ChoiceCash Title Loans offer some of the most competitive interest rates, as well as flexible loan terms that may assist you in your current financial situation.
Individuals choose to refinance because of many reasons. Sometimes their current interest rate is too high, the monthly payments have become a burden, or the quality of customer service is subpar.
Through ChoiceCash Loans, you could have access to excellent customer service, lower monthly payments, and potentially lower interest rates to keep more money in your pocket2.
Residents of Jackson, Tennessee are able to enjoy these extra benefits if they qualify to refinance their current auto title loan.
How Does Title Loan Refinancing Work in Tennessee?
Title loan refinancing allows you to work with a new loan company when struggling to make your loan payments every month.
When refinancing an existing auto title loan, the process is fairly simple. ChoiceCash Loans could potentially pay the remaining balance of your auto title loan, and then transfer the current balance onto a new ChoiceCash Title Loan account, giving you an easier, less inflated interest rate and payment plan that suits your budget1.
How Do I Apply to Get Refinanced for a ChoiceCash Title Loan in Jackson, Tennessee?
Just like the initial process for an auto title loan, the refinancing process for ChoiceCash Loans is very similar. The initial application for a title loan can be done from the convenience of your smartphone, tablet, or computer!
Similarly, as applying for a car title loan, a ChoiceCash Loan representative will help find a payment plan and loan term that is more suitable to your needs and financial situation.
What Are the Advantages of Refinancing with a ChoiceCash Title Loan?
Through ChoiceCash Title Loans, refinancing has many advantages.
Eligible borrowers could receive various potential benefits, such as:
Better Refinancing Options1
Excellent Customer Service
Low Monthly Payments that Could Only Get Lower2
Competitive Interest Rates
With ChoiceCash Loans, refinancing your loan can mean saving more money and obtaining exclusive rewards1,2.Excellent customer service means no long hours waiting to get the money you need when you need it.
Why Choose ChoiceCash Title Loans in Jackson, Tennessee?
If you are thinking of refinancing your auto title loan, consider working with ChoiceCash Loans. Receive ease, flexibility, and longer loan terms in Jackson, Tennessee with a refinanced auto title loan1!
Get the Money You Need When You Need It
Refinance your title loan and get rid of high and unreasonable payments. If you're in a financial bind and are seeking to refinance, ChoiceCash Title Loans may be able to help you receive the assistance you need.
No Hidden Fees
Hidden fees from other loans can burden the consumer and make the repayment process difficult. No to mention, hidden fees increase the balance of the original loan. With ChoiceCash Loans, you won't need to be worried about the sudden appearance of hidden fees. 
Longer Loan Terms
While it's normal for most car title loans in Jackson, Tennessee to be structured short term loans, ChoiceCash Title Loans may give you longer terms to help suit your personal needs and financial situation1!  Refinancing can help reduce your monthly payment by extending the loan term.
Lower Monthly Payments
When choosing ChoiceCash Title Loans for the refinancing process, regular payments may start low and get lower throughout the repayment process2!
With decreasing interest over time throughout the repayment process, ChoiceCash Title Loans can have options for you to take advantage of. By the time you're making your final loan payment, you could be paying half of your first payment2.
Tired of high interest rates and high monthly payments? Ready to refinance a title loan in Jackson, Tennessee? Contact ChoiceCash Title Loans at 1-855-914-2945 or apply online!
Choose a loan that rewards you with lower payments over time, like ChoiceCash Title Loans!2