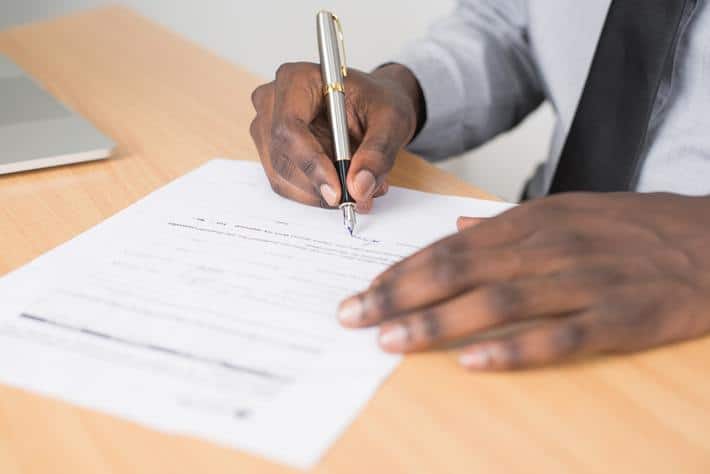 I Received a Solicitation Letter from LoanMart: How Do I Opt Out?
Let us know by email, phone, or by contacting us at the address listed on the letter. You can easily opt out. We don't like unwanted solicitations any more than you do. 
My solicitation letter was about getting a title loan. What is a car title loan?
A car title loan is the easiest, fastest and most convenient way you can get help in times of financial emergency. You may have gotten caught up with unexpected financial expenses and didn't know where or whom to turn to. Car title loans are easy and hassle-free, that's why they are a great option to get cash in a hurry. The most important things you need are equity in your car and proof of a constant stream of income to show that you can repay your loan.
LoanMart has worked hard to earn a great reputation and that is why our car title loan is an easy way to turn your car into cash. If your car has equity and you have a constant stream of income, then you are eligible to apply for a car title loan with LoanMart. We can help you achieve your financial dream today1!
LoanMart offers car title loans in the following states:
Alabama
Georgia
Missouri
South Carolina
Utah
How to apply for a car title loan?
At LoanMart, we have made the application process easy and convenient.  You can visit our website and apply online. You can also come to our participating stores in person to fill out the application form. The following documents are required for the application of a car title loan at LoanMart.
A car title with your name or yours and another person's as well. Don't worry about the other name. We can clarify this when you call.
A government-issued photo ID such as a driver's license
Proof of residence
Proof of income
Why LoanMart?
When it comes to car title loans, LoanMart leads the way to help you get a great deal.
Here are more reasons for choosing LoanMart:
Our payment schedule is reasonable and flexible to help you settle your debts without struggling.
You don't have to worry about hidden charges.
There are no balloon payments or prepayment penalties associated with a car title loan from LoanMart.
At LoanMart, we believe that customers have the right to know the terms and conditions of their loan before signing the contract. Doing so can help you make an informed financial decision. It is our primary goal to offer you credible car title loan services at fair rates that you can afford.
These 5 key features make LoanMart the best option
We have a short approval process. We want you to get your money fast. Call us in the morning and we could, if you work with us, get money later that day3. We understand that an emergency means you need funding as soon as possible.
At LoanMart, we have a mobile app that helps you manage your loan at any time.
LoanMart is the largest auto title company on the West Coast. Our customer service team is made up of highly competent experts to fulfill our clients' needs. Our team is devoted to handling monetary emergencies and making them painless.
Your vehicle could be eligible even if it is a truck, and if you live in California a motorcycle as well.
Our title loan is not based upon credit scores alone. We invite you to come into any of our participating stores to apply for a car title loan regardless of your credit history or score.
These are the top 5 Advantages you will succeed with at LoanMart!
High approval chances
Application for the car title loan is free
Competitive interest rates
Funding is available as one business day3
There are no obligations whatsoever to get a quote!
What are you waiting for? Get started with a free quote today!