Title Loan on Your Subaru Outback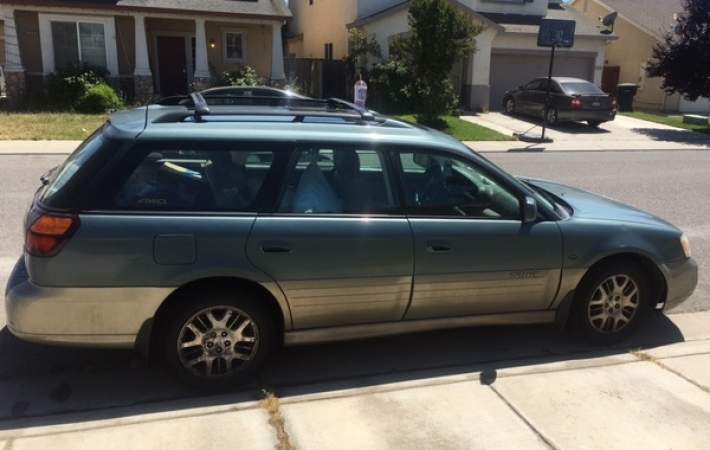 That Subaru Outback of yours might be of more help to you than you might think if you're in dire financial straits. You don't have to sell it or play taxi service, though.
The average value of a LoanMart auto title loan on an Outback with 113,391 is $5,6241. The graph provided offers a breakdown of average mileages and loan amounts on Outbacks from 2004 to 2016. It can be used as a guide in figuring out the sum of money you might be able to be lent in an auto title loan from LoanMart1.
| | | | | |
| --- | --- | --- | --- | --- |
| Make | Model | Year | Avg. Mileage | Avg. Loan |
| Subaru | Outback | Average | 113,391 | $5,624 |
| Subaru | Outback | 2004 | 139,425 | $2,881 |
| Subaru | Outback | 2005 | 167,478 | $2,819 |
| Subaru | Outback | 2007 | 51,120 | $3,000 |
| Subaru | Outback | 2008 | 118,000 | $2,539 |
| Subaru | Outback | 2009 | 131,134 | $4,323 |
| Subaru | Outback | 2010 | 166,931 | $4,488 |
| Subaru | Outback | 2011 | 120,480 | $4,822 |
| Subaru | Outback | 2012 | 113,519 | $5,443 |
| Subaru | Outback | 2016 | 12,440 | $20,310 |
As the data shows, the more recent your vehicle was made, the more money you could receive in an auto title loan1.
Making its grand entrance in 1994, the Subaru Outback offers a variety of nice features for drivers both on the road and off. Its appearance may be sensible and modest, but it has it where it counts for utility and off-road sport.
Now you may not have to concern yourself with having to sell your all in one set of wheels to make ends meet for an unexpected expense. LoanMart may be able to assist you with those expenses1.
Your Subaru Outback might grant you a chance at an auto title loan from LoanMart1. Getting where you need to go won't be a problem, though. You drive your vehicle as you repay your loan. Being certain to keep up on the convenient payments is essential, however.
The amount of money you could be lent is decided by a few factors, the key being the equity in your vehicle. It helps to determine the sum of money LoanMart may allow you to borrow. When it comes to your monthly payments, that is decided based on your monthly income. Lastly, those payments will determine the loan lengths.
Auto title loans use the title of your vehicle as collateral, thus your loan becomes a secured loan. A secured loan has a plethora of advantages over an unsecured loan like you would have if you got a payday loan.
This is due to lenders being able to assume more risk with less to lose, as they have a way to recuperate their losses in the case that a borrower defaults. In turn, lenders will often be willing to give borrowers more things such as a lower interest rate or a greater sum of money.
If you have both a Subaru Outback and a qualifying vehicle title for it in your name, 800LoanMart might be able to aid you with an auto title loan up to $30,0001. It's easy as pie to use 800LoanMart's simplified process. You could have your loaned money in as little as one business day3.
Sign up today at a local participating store, online, or call 800LoanMart at 1-877-787-4923.