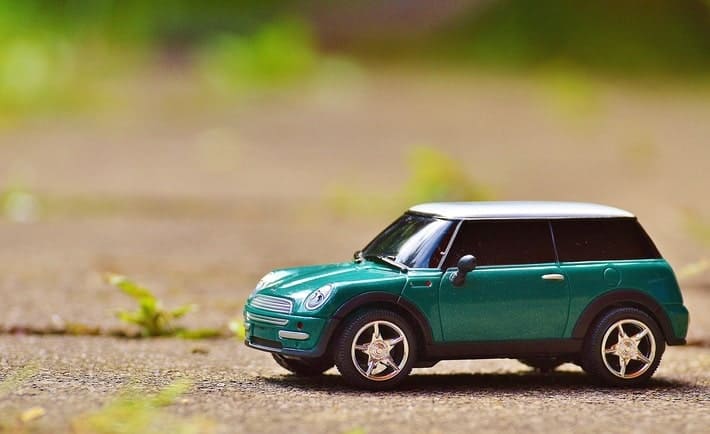 Car Commercials: the Year 2000 and Beyond!
A lot of money goes into marketing campaigns for motor vehicles, especially in the United States. It goes a long way, since the majority of Americans watch an average of five hours of television every day. Car commercials have been around as long as the television advertisement became available, and manufacturers have used everything from cartoons to short film-length vignettes to sell the idea that their vehicle is the pinnacle of human engineering. From heartwarming to hilarious, here are some of the most entertaining, memorable, and human car commercials from the year 2000 and beyond.
2012 KIA Optima Limited Super Bowl Ad
It is typical for an automotive manufacturer to shell out big bucks for a Super Bowl ad that may or may not only last an upwards of 30 seconds or so. With this commercial, Kia went all in for this 90-second extravaganza (3-minutes in an extended version) that offered some lighthearted insight on the prototypical marriage where the audience gets to view the dreams of the couple. As the mystical and legendary Sandman sprinkles fairy dust on Mrs. KIA to the tune of his namesake song by the Chordettes, we get a brief glimpse of her riding off on horseback across a green field, accompanied by Fabio-esque  dream man. The Sandman then stumbles and pours a bountiful amount on Mr. KIA—cue 'Kickstart My Heart' by Motley Crue. The man's hilariously hyper-masculine dream features supermodel Adriana Lima (in addition to a plethora of bikini-clad women in the stands), a rodeo cowboy on a rhinoceros, lumberjacks, a giant sandwich, and MMA fighter Chuck Liddell.
https://www.youtube.com/watch?v=GSDji8Uk7qQ
2003 Mitsubishi Eclipse
This commercial from 2003 fits with the zeitgeist of the era, known for, well, being a peculiar transitional time for music and style, most of which was bad. Featuring the track 'Days Go By' from house group Dirty Vegas, the commercial is known for the passenger in riding shotgun late in the evening and her pop-locking dance moves. Mitsubishi is marketing this vehicle to its target audience of the 18-30 year old crowd, who would be hip enough to like the song and the style of the sleek Eclipse. A parody of the commercial was also featured in skit on the hit sketch-comedy show on Comedy Central, "Chappelle's Show".
https://www.youtube.com/watch?v=OH0zWrDi6GA
Volkswagen's "V-Dub" Campaign
READ MORE: TITLE LOANS IN COLUMBUS
Volkswagen's 2006 "V-Dub" series of commercials for their GTI Golf were notable as being an obvious parody of MTV's early 00's hit car makeover show "Pimp My Ride" which featured rapper Xzibit. In the commercials, the great character actor Peter Stormare stars as an effete and flamboyant German engineer who, along with his assistant, insult and then destroy their guest's vehicle, usually uttering the phrase "time to un-pimp ze auto". Before the end of each commercial Stormare's Wolfgang then flashes a pseudo-gang sign with his hands in the form of a "V" and "W" (V-Dub) which represents Volkswagen. This marketing campaign is hilarious as it pokes fun at the culture clash of an older German generation relating to American youth's hip-hop culture.
https://www.youtube.com/watch?v=pWMpHc77qNI
2005 Ford Mustang
This Ford Mustang commercial features a playful spin on the Kevin Costner baseball fantasy drama, 'Field of Dreams'. A man hears the familiar whisper "if you build it, he will come". The man then begins plowing his crops to build a racing track in the middle of his farm's field. He then goes to the barn to unveil the newest model of Mustang to test out the track. At the starting line, he waits, until a 60's style jazz tune plays, unveiling the twist: out of the field comes the ghost of the legendary actor, auto enthusiast, and all-around "king of cool" Steve McQueen. He throws McQueen the keys, and then he does what he does best—drive. This commercial was a solid strategy by Ford Motors to bring McQueen back to life via digital embedding and likeness as, just like the Mustang, he is a cherished American Icon.
https://www.youtube.com/watch?v=YOsVGc4WlNs
Audi A6 Supercharged Super Bowl Ad
This luxurious Audi is powerful, classy, and an all-around badass piece of vehicular ingenuity. For the marketing of this vehicle, Audi needed an actor who uses actions rather than words to convey power and class. The embodiment of this persona is British actor star Jason Statham. Known for his heavy hitting action scenes, here he is seen jumping from decade to decade (set piece to set piece) being pursued by armed assailants, until he reaches the present where his Audi A6 is waiting. This commercial is a solid piece of marketing, as Statham's films tend to appeal to the general public and moviegoer.
https://www.youtube.com/watch?v=cX4MC7i7yPw
KIA Soul Hamster Ads
In 2010, KIA began marketing their Soul and other vehicles to a younger demographic of the population by fusing contemporary urban style and & culture with everyone's favorite starter pet, the hamster. These dope rodents are dancing to hip-hop and enveloped in all different types of shenanigans. The only thing that is a little unsettling is that they are the same size as a human being, which is weird, but then again, they wouldn't be able to pilot the KIA Soul otherwise.
https://www.youtube.com/watch?v=7geyX1Er1zs
SEE ALSO: CAR TITLE LOANS IN ORLANDO
Mercedes-Benz Chicken Ad
This commercial from Mercedes-Benz focuses on developments made to the companies work behind-the-scenes instead of a lone specific model. Flaunting their vehicle's magic body control and safety, the commercial, shows several engineers holding chickens and moving them around, up and down, back and forth, to show the center of balance that a chicken's head displays. It's a brief and unorthodox video, but is magical in that you can't take your eyes off it.
https://www.youtube.com/watch?v=nLwML2PagbY
Mercedes-AMG GT Roadster Super Bowl Ad
Mercedes-Benz's most recent big game ad brings out the aesthetic big guns by hiring Academy-Award winning directors Joel and Ethan Coen to direct this minute long commercial for their new roadster. The marketing here is intended to suggest that this vehicle is just as badass as, easy, and free as a motorcycle. Set in a biker bar that worships the famed biker flick 'Easy Rider', we see all the motifs of Coen films past, where the commercial culminates in an appearance from 'Easy Rider' star, Peter Fonda.
https://www.youtube.com/watch?v=BvHFM8c7cPM
Even though these ads were made to entertain, they were also made to appeal to our hearts and our wallets. There is a bit of storytelling, a bit of selling, and a lot of fun. Whether you remember the story or the product, they are there in our memories for years to come.