Loans Without a Bank Account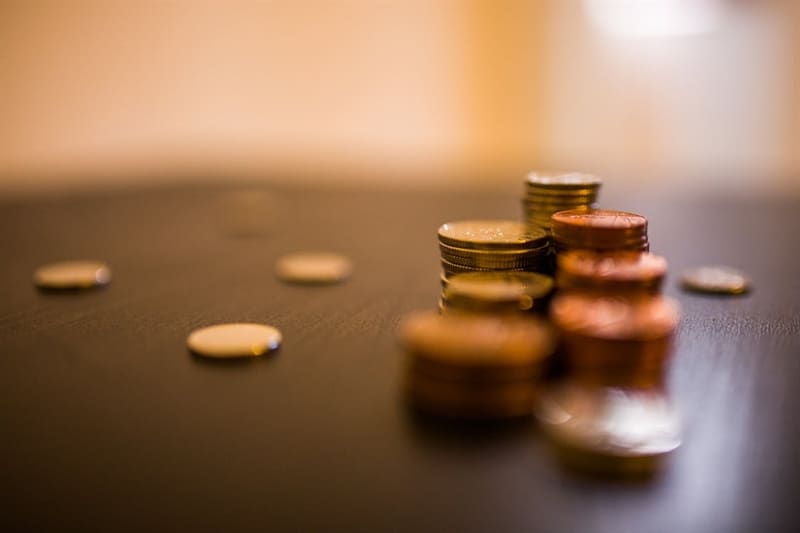 There are a lot of reasons you may not have a bank account. When you need a loan, this can be a problem to many lenders, especially because many of them are banks. But at LoanMart, it's possible to get auto title loans without a bank account.
How it Works
Auto title loans are a flexible option for loans without strict requirements that traditional lenders set. At LoanMart, we make our loans accessible to people even if they don't have a bank account or a great credit score. Without these things, a traditional loan would be very hard to get. But not with LoanMart. LoanMart has participating locations in big cities like, San Francisco and more- just check out our online participating location finder to find title loans in Indianapolis and many other cities.
No Bank Account Required for Approval
There is no requirement for a bank account to be approved for an auto title loan. We only need account information if you don't have another way to show us proof of your monthly income, like if you are self-employed or have some other non-traditional form of income. So, if you have paycheck stubs or other income verification, you don't need to share account information with us for the application and approval whether you have a bank account or not.
No Bank Account Required Later
You don't need to use a bank account to receive your funds; nor to repay your loan. If you don't have a bank account or simply do not wish to share your account information with us, there are many other payment methods available to you after you're approved.
To get your funds from your auto title loan, you can choose from a number of options that don't require a bank account. We can send your funds through a check and sometimes with MoneyGram.
To make your monthly payments to LoanMart, you can choose from these ways to repay your loan without using a bank account:
Pay by phone with a card
Pay online by clicking the customer login button
Pay in the LoanMart App
Visit one of our participating locations
How to Apply for a Loan without a Bank Account
If you don't have a bank account but you do have a vehicle, getting an auto title loan might be your best loan option. Oklahoma City Title loans let you get the funds you need quickly by using the title of your vehicle as collateral. Because we use this as a guarantee, your credit score and bank account balance don't matter to us as much. Our loan amounts and approvals mostly depend on the value of your vehicle and your ability to repay the loan.
So, with your auto title you might be able to get access to a thousand or more as quickly as the next business day1. You can use the funds however you need to. Then, you'll have a comfortable 12-36 month period to repay the loan at a competitive interest rate. The best part: you can do all of this while still using your vehicle like normal.
Here's how you can get started:
Application
Fill out the form online or call us so we can know more about you and your vehicle. Give us your full name, email, phone number, your current address and the make and model of your vehicle.
Once we get this, a LoanMart representative will be in contact with you to tell you if you're pre-approved and to give you a free auto title loan quote.
Documents
If you choose to move forward, we will ask you to send us some basic documents.
Don't worry, your LoanMart agent will tell you everything we need and how to get it to us.
As a preview, we will need:
A copy of your driver's license or other form of official ID
Copy of your current auto insurance
Proof of income (like a paycheck stub)
A copy of your vehicle's title in your name
Approval
After we go through all of your documents, your LoanMart agent can tell you if you have final approval for the loan and how much funds you can borrow. Once you agree to the loan, we can send you your funds.
Returned Title
While making your monthly payments, you can keep driving your vehicle. We only put a lien on the title. So we will release it as soon as your loan is paid off. You can do this as early as you'd like because LoanMart doesn't charge any penalties for paying early.
A Brighter Financial Future
At LoanMart, we want our customers to have a better financial future. We also want to help you get there. If you're dealing with a sudden financial emergency, we want to help you recover. Part of our mission is to do this through our loans, but also through the financial resources we offer other than funds.
If you're one of the many people in the US without a bank account, we encourage you to consider why. Many people don't trust banks after a bad experience or don't think it's worth the trouble. There are a lot that think they don't have enough funds to maintain an account. Others are just young and might not know how to go about banking.
Whatever your reasoning for not having a current bank account, you might want to keep these facts in mind for the future:
FDIC insured banks are a safe place to put your funds where it is insured and can't be lost or stolen
Free checking accounts do exist
There are many banks with low minimum deposits
Avoid check cashing fees
Convenience of a debit card and ATM access
You can open an account at many major banks with an ITIN and many different types of identification
Secure way to transfer funds and make transactions
Collect interest on your funds when using certain checking and savings accounts
This is just a short list of how a bank account can help you toward a better financial future. Read more about how to open up a bank account here.
Whether you have a bank account or not, it's still possible for you to get a quick and secure auto title loan at LoanMart. Take the first step toward a better financial future. Apply or call now.