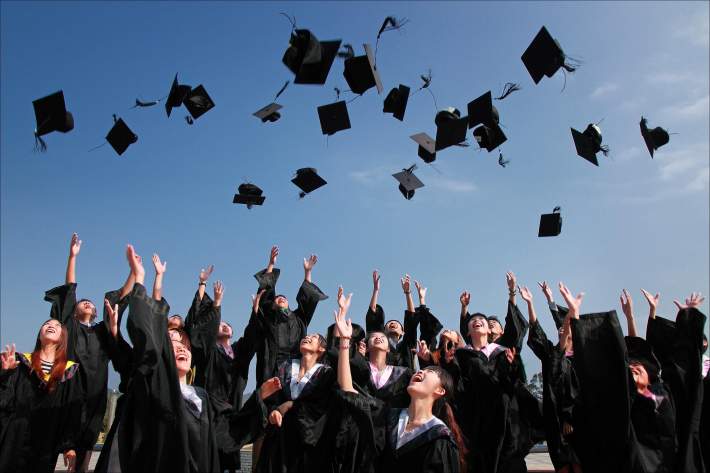 LoanMart is getting ready to announce the winners of their 2019 scholarship program. Each consecutive year since 2013 (the year LoanMart partnered up with the Rancho Cucamonga Quakes), three deserving local high school students have received scholarships to fund their next educational endeavor. Each scholarship is worth $1,000, totaling $3,000 in scholarship funds for the 2019 year.
LoanMart has reviewed all the applications submitted, and is getting ready to select the 2019 scholarship winners!
What Are the Requirements for LoanMart's Scholarship?
In order to be considered for LoanMart's scholarship, a student must:
Be graduating from a local Los Angeles high school;
Currently be a United States citizen;
Be a resident of San Bernardino County.
In addition to some of the logistical requirements, a student's academic and personal achievements will also be considered for this scholarship. Factors such as grades, community involvement, character, and leadership will be analyzed in order to make a decision.
One of the great benefits of this scholarship is that no specific academic major is required to earn it. A student can study in any academic field they want at any college, university, or vocational school and still be eligible to apply for the LoanMart scholarship program.
What Will the Application Process for LoanMart's Scholarship Look Like?
A scholarship application must be completed by May 20th, 2019. A complete application includes a statement of at least 300 words describing the different reasons why the student believes they deserve the award and their intended goals for future education.
Attached to the application, a student will have to send in an official transcript showing their educational history from 9th grade to the present and at least one letter of recommendation from a person of authority in their life.
Who Were Last Year's LoanMart Scholarship Winners?
The past three scholarship winners for 2018 were Ashley Fitzgerald, captain of her school's volleyball team; Destany Bennett, a member of her school's soccer team; and Lauren Wright, an accomplished musician and member of a few local bands. All three students graduated high school with a cumulative GPA of 4.1 or higher and were outstanding members of their community.
When Will the Winners of the 2019 Scholarship Program Be Announced?
The 2019 Scholarship winners will be notified no later than June 21st. Once the winners are notified, there will be a pre-game ceremony to celebrate the student and their achievements. Just like last year, the ceremony will be held at LoanMart field. It will take place after June 21st, a little later into the baseball season.
How Long Has LoanMart's Scholarship Program Been Going On?
LoanMart's Scholarship program has been going on for six years, ever since they partnered up with the Rancho Cucamonga Quakes back in 2013. Ever since then, scholarships have been given out annually. Approaching its seventh year, the scholarship program is scheduled to surpass $20,000 in academic funding given out to local high school students!