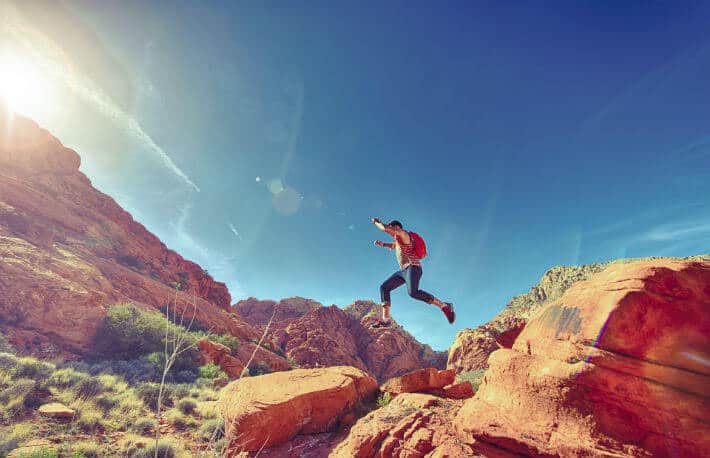 14 Fun and Free Things to Do in San Diego
Vacations don't have to cost you a fortune, especially when you travel to San Diego. There are so many opportunities for adventure and memories all over this great city, you just have to know where to look. Luckily, we've done the work for you so you don't have to. Here's our list of 14 awesome things to do in San Diego that won't hurt your budget.
The San Diego Public Library is automatically an awesome place because they have thousands of books about everything under the sun. But you can do more than just read at this special public library. Get sweating with some intense Zumba, see history come to life in various exhibits, or check out some of the well-known guest speakers that tend to frequent the San Diego Public Library.
Free Art by Local Students
See some of the next big artists before they're actually famous. The University of San Diego opens their art gallery to the public for free viewing. Students have created projects from traditional paintings, to life-sized sculptures, and thoughtful abstract designs. Get together with your group of friends and discuss the art you see!
Pilgrimage of the Heart Yoga is an organization located in the North Park area of San Diego. Every Monday evening, they offer free guided meditation in their studio. Learn proper posture, breathing, and everything else it takes to meditate, you might even take it on as a lifelong hobby.
Classic Car and Bike Show in La Mesa
Interested in automobiles? There is an excellent Classic Car and Bike Show in Downtown La Mesa on Thursday nights. From July through August you can ogle over your favorite classic cars and bikes from back in the day. Just try not to drool on the paint.
See the Coolest Sand Castles Ever
Who doesn't like being amazed? Check out the Sun & Sea Festival at Imperial Beach in San Diego in the month of July. You'll find talented sculptors creating mind-blowing sandcastles and other awesome figures completely out of sand! There's also a parade, live music, and all the food you can dream of served by local food trucks.
Surfs Up! Learn everything you didn't know about the history of surfing at the California Surf Museum. Find out the interesting origins of the act of surfing, it is probably totally different from what you thought. Never tried surfing before? Get some of the most useful lessons, tips, and tricks from the experts who work here.
While it may be called "old town" this San Diego area is alive with history and culture. Shop at stores located in buildings that have been around for decades, the architecture will blow you away—even the convenience stores are gorgeous!
There are many bars and clubs in San Diego that host a weekly karaoke night. Belt out your favorite tunes with a live band playing behind you. What better way to live out your secret fantasy of being live on stage?
Hike Mt. Laguna, which stands 6,000 feet above sea level, while taking in the beautiful landscape of San Diego. See if you can make it to the top and check out the teeny tiny people below.
Check out One of The Best Hotels In The World
You don't have to stay at the Hotel del Coronado in San Diego to experience how awesome it is. This hotel has won tons of awards for their rooms, service and beaches. Experience what the buzz is all about while you catch some rays at the beach.
Do Something for the Kids
There is a Children's Pool located in La Jolla that has everything you could ask for if you are traveling with small children. Sometimes it can be hard to find activities that are kid-friendly but also don't stress you out—this pool solves that problem. Swim, float in the lazy river, snorkel, or check out some wild sea lions at this pool catered towards the little members in your travel group.
We all know SeaWorld isn't free, but you don't have to step foot in this aquatic center to enjoy the firework special they put on in the evenings.  The firework display put off by SeaWorld can be seen for miles around, all you have to do is stop and enjoy!
During the summer season, there are various parks throughout the San Diego area that show movies in the evening. Viewings are typically on Sunday nights, but there are also parks that show movies almost every night in the summer. Catch your favorite black-and-white film or a new production that just came out, all you have to do is show up.
If you are traveling to San Diego on vacation, exercise may not be the first thing on your mind. But when you are hiking in the Mission Trails Regional Park you'll forget that hiking is even exercise. Walk across 6,800 acres of San Diego wilderness and see some of the most beautiful scenery the city has to offer.
Title Loans from LoanMart Can Help with a Financial Emergency
LoanMart is happy to help you have a great time in San Diego, understanding that sometimes doing it for less is better. LoanMart is happy to bring you this resource and urges you to keep them in mind if ever you need a title loan in San Diego to help you recover from your financial stress