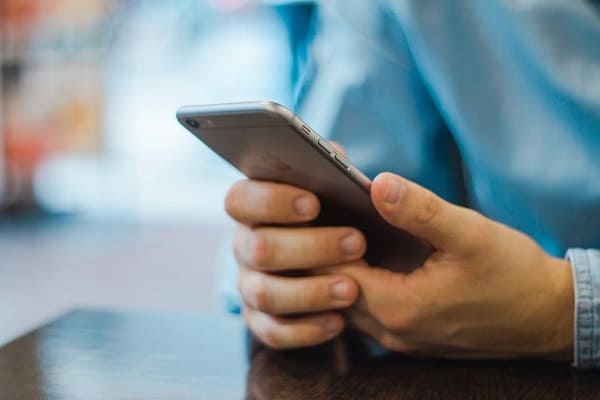 Garage sales and eBay are great, but they're outdated. Today there are better, newer ways to sell your stuff if you have a smartphone.
Whether you're moving, spring cleaning or just looking to make some extra cash, selling your stuff is easier than ever with the internet. We at LoanMart, have complied a list of the best ways to list and sell your stuff in 2017.
1. Craigslist
While eBay may be going out of style, Craigslist's classifieds are still very popular even though they've been around for some time. You can list just about anything on this site and it has a huge audience.
2. Facebook
You can list your stuff on Facebook the same way you make a status update or post in a group. Just tell your Facebook friends you're selling something. Or, if you have something that is perfect for people with specific interests, you could search for a relevant group's page and post there.
Facebook also has a new classified-style feature called the Facebook Marketplace. It facilitates buying/selling posts and messaging for price negotiation to sell almost anything in your local area.
3. Marketplace Apps
Most marketplace apps work similarly: post a photo, a short description and an asking price. The offers will follow through messaging features. You and your buyers will arrange for pickup of the item. These apps don't charge a fee to list anything and they don't take any part of your profits when you make a sale. Use can post almost anything on these apps—electronics, clothes, even a boat. These are some of the most popular:
You can use Letgo through the app on your smartphone or online on their website too. From fashion to furniture, people on the app in your area will be able to see your post and send you a chat if they're interested.
The 5miles app uses your phone's location to reach buyers and sellers in your area (within 5 miles and farther too). They also have a website.
OfferUp has been a fast-growing marketplace site and app. Create a post and it'll be shared with thousands of people nearby.
Close5  is another app and website combo where you can list your stuff.
4. Fashion Apps
Mostly for women's fashion, shoes and accessories, these apps are very popular for buyers to search for specific styles and brands. When you make a sale on these apps, the buyer makes their purchase for the item and shipping though the app. The app creates and sends a shipping label to your email where you can print it out, package the item and ship. Once the buyer receives the item, you'll get paid through the app. but then you can transfer the rest of your earnings to a bank account or have the company send you a check.
The Poshmark app is especially good if you're trying to sell any designer brands because people are always searching for things by the label. For a bigger audience, stay up to date with the "posh parties" that are going on within the app. These are themed virtual events where you can share your listings in these collections if your items fit the theme. This way you can get more views on your posts as people are scrolling though the party listings.
For sales under $15, Poshmark takes a flat rate of $2.95 as commission. For sales of $15 or more, Poshmark's commission is 20 percent while you keep 80 percent.
Vinted is also a great place for women's clothes, shoes and accessories. Instead of taking a commission on your sale, the Vinted app charges buyers a service fee of 5% of the sale, plus a $0.70 fixed fee.
5. Selling Electronics
Use these sites to sell your old electronics like cell phones, laptops, camera, gaming counsels and more. They'll give you a shipping label, you send in your devices and they'll send you back money through a check or PayPal.
Swappa for Android devices
Gazelle for Apple products, plus Android, BlackBerry and other phones
Gizmogul lets you sell old phones for cash and donate to charity at the same time
Buy Back World or Buy My Tronics for all electronics
Next Worth for phones, cameras, tablets and games
Glyde for gadgets and games
Newtons Head for Apple products, even damaged iPhones
6. Reverb
Reverb is an app and website that is specific for selling musical instruments and equipment. It can be hard to get the right price when selling to a music store, but this is the perfect market for selling your instruments.
7. Selling a Wedding Dress
Though some would never dream of selling their wedding dress, it is a great way to make some extra money on something you'll probably never wear again and give it new life. Here are some sites to list your wedding dress on if you're not too sentimental:
8. BookScouter
There's something to be said for collecting your books on a bookshelf after you've read them, but you could make money off them too. BookScouter searches about 30 websites that buy books, so you can get the most money for each title you want to get rid of.
9. Amazon
Just like you can buy almost anything on Amazon, you can also sell a lot of things on the site. They set the price, but Amazon will take certain things off your hands in a number of ways in exchange for money or gift cards.
Tips for Selling
For posting: Clean your items before photographing them. Then, take clear pictures of your items in natural lighting. Take close up photos to show detail and take a few others from different angles. Good photos are probably the most important thing that potential buyers are looking at. Also, take the time to write a clear title and good description.
Before shipping: Don't forget to check the pockets and compartments of your items for jewelry or other small items to make sure you aren't sending anyone a free gift on accident.