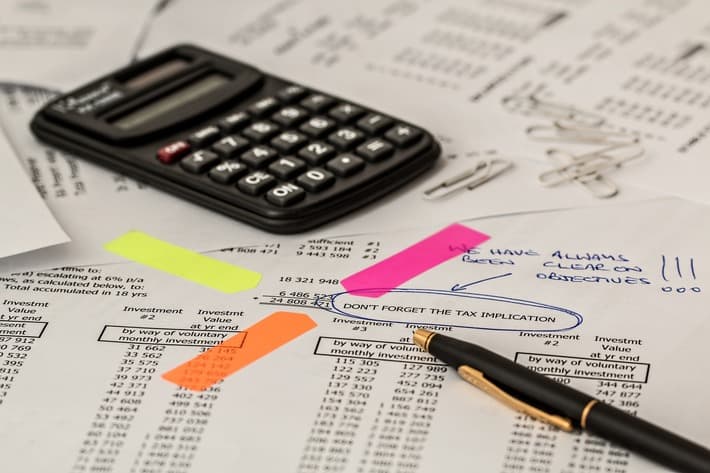 If you're considering a move to or from Charleston, you might want to take a look at the cost of living in Charleston compared to the rest of the nation. LoanMart has compiled data to help you figure out the cost of living in Charleston down to the average salary. We will be breaking it down by:
Groceries
Housing
Utilities
Transportation
Health care
Overall, the average cost of living is 3% higher than the National Average Cost of Living.
Average Cost of Living in Charleston
Out of 102 of the cities posted in the rankings, Charleston is at 25th. The average cost of living in cities can be compared through groceries, housing, utilities, transportation, and health care.
In Charleston, groceries are 2% higher than the national average, as well as utilities at 24% higher and health care which is 2% higher. Luckily, transportation is 6% lower than the national average along with housing which is 3% lower.
To compare Charleston with some of the bigger metropolitan areas as well as some of the popular housing markets, we look at how much higher or lower these places are to live compared to Charleston:
Phoenix, Arizona: 8% lower than Charleston
Miami, Florida: 8% higher than Charleston
Anchorage, Alaska: 24% higher than Charleston
Dallas, Texas: 2% lower than Charleston
New York City, New York: 120% higher than Charleston
Knoxville, Tennessee: 21% lower than Charleston
Chicago, Illinois: 17% higher than Charleston
Average Salary in Charleston
The average salary in Charleston is $48,826, which is used from compiling some of the more popular jobs in Charleston like Office Manager, Operations Manager, and Software Engineer. Since 2006, Charleston has seen a wage growth of 14.2% with a 1.3% decrease in the last quarter of 2017.
Cost of Housing in Charleston
For the average cost of housing in Charleston, you can break it down into the categories for what you may pay as a part of your housing like:
Monthly rent (furnished accommodations)
Utilities
Internet
For monthly rent, an expensive area with a home of about 900 square feet costs $2,284 per month. Rent in a normal area for the same size is about $1,344 per month.
Separate from monthly rent, the utilities for one month with 2 people are $177 including gas, heating, electricity, etc. Internet costs about $46 per month for 8 Mbps.
Cost of Transportation in Charleston
Transportation in Charleston is lower than the national average, so it's good to have an idea of how much lower and in what categories like:
Gas
Public transportation
Taxi trips
One gallon of gas goes for about $2.28 in Charleston. Public transportation for a monthly train ticket is at $47, and a taxi trip on a business day for 5 miles is $18.
How Does the Cost of Living in Charleston Compare?
If you want to compare the cost of living in Charleston to wherever you might be living now, or where you are relocating, you can enter your information on Payscale.com and it can help you compare everything!
Living in Charleston
Other than the cost of living in Charleston being only 3% higher than the National Average, it has a lot of history behind it. It's known for its beauty, history, food, livability, business climate, and romantic appeal. Nominated the world's friendliest town, Charleston is a region made up of many little diverse cities and towns divided into areas.
History of Charleston
The history of Charleston is one of the longest and most diverse in the country. In 1670, the first settlers began establishing the town under the name Charles Town due to their relation to King Charles during the time of the settlements. Upon establishment, they grew from the export of rice, and eventually, sea island cotton.
While it is known for the Siege of Charleston, one of the worst American defeats of the Revolutionary War, the American settlers renamed the town Charlestown before finally setting with Charleston. It was one of the leading cities in the Southern states during the colonial era and up to the Civil War, where the city was destroyed during battles.
They became a major Naval base during World War II, continue their growth into a diverse community. There are many historical places to visit and surround yourself with in Charleston like:
Rainbow Row – the Historic District cluster of 13 pastel-painted, Georgian-style rowhouses built between 1758 and 1845.
Magnolia Plantation and Gardens – a plantation and gorgeous garden dating back before the revolutionary war time.
Patriots Point – a retired Naval aircraft carrier, destroyer, and submarine that visitors can look upon.
Middleton Place – a rice plantation dating back to the 1730s.
Old Slave Mart – the former slave auction building that now serves as a historical mark of the slavery in Charleston.
Boone Hall – 1681 working plantation known for its plant life.
Drayton Hall – a well-preserved antebellum plantation with an African-American cemetery.
Fort Moultrie – a military site used between 1776 and 1947 with artifacts, harbor, and Fort Sumter views.
LoanMart Can Help with Living, Expenses, and Moving
Auto title loans are great way to get the money you need without having to wait through a lengthy process. Whether you're living in Charleston or trying to move, LoanMart may be able to help you pay for any unexpected expense or monetary problems that need a solution by funding you with auto title loans in your area1.
How Auto Title Loans Work with LoanMart
Auto title loans are a type of secured loan that you may receive by using the qualifying title of your vehicle as collateral for the loan. With LoanMart, we could get you qualified for funds up to $30,0001! Our streamlined application only takes 3 steps, and you could receive your money in less than 24 hours3:
Fill out our application at a participating location, over the phone, or online.
Submit your documents to your LoanMart representative.
Sign your loan agreement and collect the funds1!
Don't miss out on the chance to pay for your expenses hassle free!