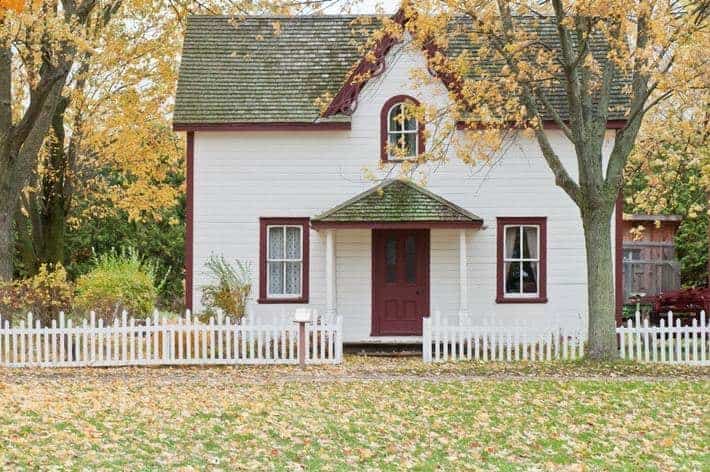 There are some expenses that you are going to have in every move. For example, you'll need:
Boxes – To pack things, you'll need more than you think.
Tape – To make and seal boxes.
Packing Paper – To pack things like plates and glassware. And to cushion the bottoms and tops of the insides of boxes.
Bubble Wrap – To pack anything especially breakable, and to cover things like artwork.
If you do your move yourself, you'll have a few other expenses:
Moving Truck – Otherwise, how will you get your stuff from your old place to your new one?
Gas – You'll need to return the truck with the same amount of gas it had when the truck company gave it to you.
Food – To feed your friends after they help you.
These aren't the only expense you may encounter. A few unexpected expenses may crop up, which is why you may consider applying for a LoanMart title loan. But what are title loans? Title loans are a fast and quick way to get money. Here at LoanMart, we consider ourselves experts in title loans, and we may be able to help you get the best deal in emergency cash, especially for common moving expenses1.
But before we talk about title loans, here are some other expenses to consider.
What are some unexpected moving expenses when moving yourself?
If you're moving yourself, you'll have to watch out for things like:
Parking tickets – People often park moving trucks illegally. That might be a problem depending on the person giving tickets that day.
Medical expenses – If you drop something on your foot or lift something too heavy.
Replacement costs – For anything that gets broken in the move.
What are you paying for when you use movers?
If you are using movers, you'll need to pay for things like tape and boxes, and you may receive an upcharge on them if you have the movers do your packing. When you pay a moving company, the fee covers things like:
The Truck – Anything truck-related. The company has to maintain, insure, and gas-up the truck. The distance you move will affect the cost.
Movers – The people who actually move your things. Moving companies try to balance the number of movers with the amount of time it will take to do your move. A major part of this calculation is how much stuff you have.
Insurance – The company will need to have any relevant insurances, in case of a problem.
There are also some unexpected expenses you may encounter while using movers. They are largely the same as if you are moving yourself. The one you are most likely to encounter is replacement cost, if something of yours get damaged. Moving companies have different policies when it comes to replacement costs. Some will offer you a little money or allow you to file a claim for the replacement value of whatever was broken. You'll have to speak to your moving companies to get the details.
What are some new expenses I have after moving?
Depending on where you move from and where you move to, some of your other expenses may change suddenly, even if they have nothing to do with your move:
Insurance – Your auto and health insurance premiums can change. Or change completely if your old plans are no longer available in your new location.
Contract fees – Did you sign a one-year contract with your gym? You may have to pay money to get out of it.
Banking fees – If you are moving from one state to another and changing bank accounts, be sure to confirm that all your automatic payments have stopped. If not, you could receive NSF charges when they try to take money out of your empty account.
Late fees – If there is a mistake with your forwarding address, you might not receive notice of a bill you owe.
Forgotten Security Deposit – Make sure you don't forget to collect your security deposit when you move out.
How do you pay for a move?
Now that you know some of the expenses you'll encounter when moving, you may be wondering how you'll pay for everything. Moving is a big expense, but fortunately you normally don't need to move more than once a year. If you are looking for a way to pay for your move you can try:
Borrowing money from family and friends – They may be able to lend it to you interest-free, especially if it's only for a short period of time.
Put it on a credit card – Again, this can be a good option if you are intending to pay it off quickly, before you accumulate a lot of interest.
Get a personal loan – If you don't have a credit card, a personal loan may cover your moving expenses. It might even give you a little extra to cover time you weren't able to work because you were moving.
Moving is stressful even when you know what to expect. If it's your first move on your own, you may not know all the common moving expenses you'll encounter, or the unexpected ones you may encounter. Learning what they are and planning for them, especially how you'll pay for them, can really make your moving day much less stressful.
When in need of additional funding for moving expenses, title loans may be a favorable option. Car title loans from LoanMart can be a great way to get essential funding without all the hassles that can come with traditional lenders.
One of the best things about title loans from LoanMart is that they are fast and efficient. You could even receive your car title loan funding as soon as the next business day3!
Check out our application and see how you can use emergency money from title loans to pay for moving expenses!