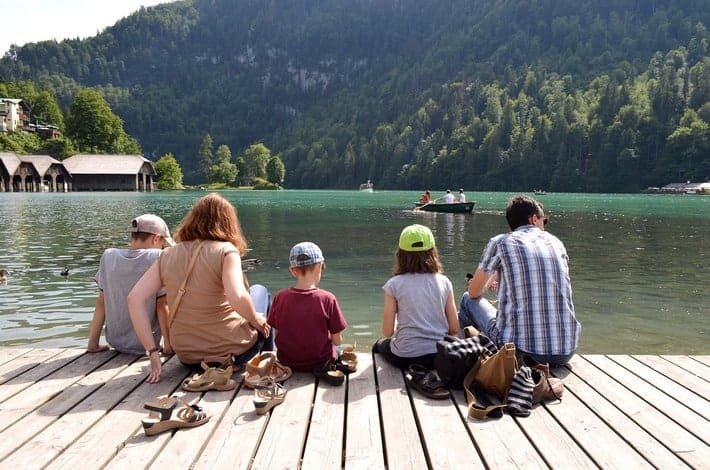 As a parent, you have enough to deal with when taking care of a sick child. Mounting hospital bills may be the last thing on your mind during times of crisis. Unfortunately, medical expenses tend to pile up, often going unpaid because of the high cost of healthcare these days.
One way to consider paying for your child's medical expenses is with title loans. Title loans can be fast and easy to receive, especially here at LoanMart1. We will tell you more about how title loans from LoanMart make for great for emergency cash, but first, let's see what influences the cost of your child's care.
What Influences the Cost of Your Child's Care
The type of illness that your child has and the length of its course are both factors that effect their medical expenses, as this can mean more expensive and frequent treatments. Follow up care, regular medications, and medical equipment all contribute to your child's cost of care.
How to Manage the Stress
Make a Plan — Creating a practical plan can make the treatment process less overwhelming for you. Break things down in steps and plan things out in advance so that you can feel more in-control of the situation.
Consult a Parent's Support Group — Often these groups are free at community centers and other public service providers. There are even convenient online forums for support.
Utilize Hospital Resources — Hospitals have support staff for just this reason including social workers and crisis workers.
Rely on Friends and Family for Help — Your friends and family can be great resources in the care of a sick child. Even something as small as a ride to the hospital or a sympathetic ear can make a huge difference in times of need. Remember, you don't have to handle everything on your own.
Take Care of Yourself — In this time of turmoil, your own needs are probably the farthest thing from your mind. Though it's difficult to think about your own health, your relationships, and your own needs, it's important to make sure that your needs are met for the sake of your own wellbeing and that of your child.
Coverage Options
Public Health Insurance — Some states provide their own subsidized health insurance programs for children who qualify. Medicaid also has its own Children's Health Insurance Program or CHIP. You can find more information online about any state sponsored coverage or supplemental assistance programs that are affordable or even free.
Negotiate Fees with Your Doctor — Negotiating the cost of services or setting up a payment plan with healthcare providers is quite a common practice. You can always negotiate a cash-rate at a reduced price, or tell your child's doctor that you can only afford to pay a percentage of the procedure. They may even have suggestions for cheaper generic medications or less-expensive procedures. Don't be afraid to talk to your doctor.
Safety-Net Hospitals — Because of the Hill-Burton Act, about 170 hospitals within the U.S. are required to provide low-cost or even free medical services for those in need. You can find more information online, including eligibility requirements and a list of states with safety-net hospitals.
Fundraising Options
Scrambling to raise money can be extremely frustrating, and sometimes it just seems like you don't have any options. Luckily, you do have some choices when it comes to fundraising and obtaining assistance:
Crowdfunding – Crowdfunding sites are great resources for obtaining assistance from your community. They are simple to set up, cost-efficient, and easy to share with friends and family on social media. Because crowdfunding requires very little work, you can definitely combine it with any of these other options.
Yard Sale — It's quite true that one person's trash is another person's treasure. We all acquire things that we don't need. A yard sale is an excellent way to declutter your living space while making some extra cash on the side. You can get creative too. Why not make it a book sale and get friends and neighbors to donate their used books.
Bake Sale — Put the fun back in fundraising by organizing a bake sale. You can find plenty of creative and easy recipe ideas on Pinterest, with healthy and allergen-free options. This also provides an awesome opportunity for friends and loved ones to volunteer by donating baked goods and sweet treats.
Apply for a Grant — Many hospitals, healthcare organizations, and independent foundations provide families with grants for children's medical expenses. A Google search of "grants for children's medical expenses" yields several options for you to consider. You can find a more information as well as applications online.
Credit Card — A credit card is a viable quick fix option, as long as you anticipate that you'll be able to pay the card off before interest accrues. The credit limit, of course, depends on how good your credit score is. So, this may not be the best option for those with poor credit.
Personal Loan — A personal loan may be a convenient borrowing option for those with a lower credit score who need money quickly. Title loans from LoanMart may be the perfect solution. Unlike traditional lenders, LoanMart may get you your money within 24 hours3. Rates are competitive and you can keep your vehicle while paying off the loan1.
Check out our application and see how you can use emergency money from title loans to pay for medical expenses!
Sources:
https://newsroom.uhc.com/news-releases/child-medical-grants.html
http://aubreyrose.org/financial-assistance-families/
https://kidshealth.org/en/parents/seriously-ill.html
https://www.medicaid.gov/chip/index.html
https://www.illinois.gov/hfs/MedicalPrograms/AllKids/Pages/about.aspx
https://kidshealth.org/en/parents/find-care.html
https://www.hrsa.gov/get-health-care/affordable/hill-burton/index.html