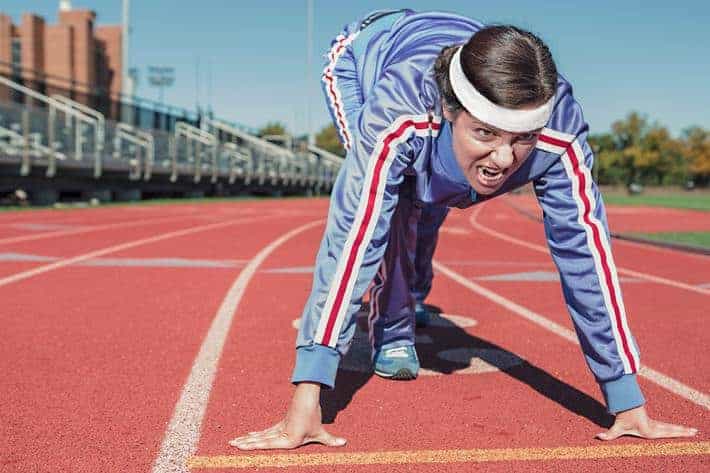 Personal trainers are a great way to encourage you to exercise more and reach your goals efficiently. Of course, with any type of services, some of the pros and cons in hiring a personal trainer are widely disputed online in the world of fitness.
Here are just a few things to think about to determine whether you need a personal trainer:
Health: Do you eat healthy and live an active life? Living healthy is essential, especially if work or other parts of your life involve things like walking, lifting or standing for hours on end.
Workout Experience: If you already work out at a local gym, then a need for a personal trainer would be less likely, unless you are looking to improve your training regimen in some way.
Drive: Every day or occasionally? If the motivation of exercising or working is more difficult for you, then maybe having someone like a personal trainer can keep you on a consistent schedule and give you the drive you need to work out daily.
If you feel that you need a personal trainer after considering your responses, then consider the following questions:
How often do I exercise?
What is my schedule like?
What kind of training do I want?
These will serve as the foundations that your personal trainer will help you work towards, and provide you with personalized goals, diet plans and other health-based endeavors that may change your outlook in exercise.
Still not convinced? Here is a general list of pros and cons that could also spell out your need of a personal trainer:
The Good
Personalized Workouts
Diet Plan
Encouragement
Specialized trainers
Easy to Find
Flexible
The Bad
Quality Varies
Bad Trainers
Pricey
Push Your Limits
Commitment Issues
Repetitious Workout Plan
If you have made the decision in paying for a personal trainer, then what are your options? Title loans for one can help you pay for personal trainers. They are a fast way to get cash and getting title loans from LoanMart can be done in three steps.
But before we talk about title loans and how they can help you pay for personal trainers, let's take a look at types of personal trainers.
Types of Personal Trainers
Personal trainers are not that hard to come by nowadays, especially as it becomes the growing job market of a health-conscious America. Pages upon pages of websites feature self-made, certified personal trainers near you looking to sell their services.
But amidst all the certified personal trainers online, looking for who's right for you is key. Generally, there's three types of personal trainers that tend to be your main options.
One-on-One Personal Trainers: They tend to have the pricier rates of all certified personal trainers but tend to be the most reliable for most people. Most of this type of personal trainers make a living off their passion of exercise, and work with you at either your home, or in a designated area. Always check reviews with these types of trainers and be sure that communication with them is as open as possible to get your money's worth.
In-House Personal Trainers: If you work out at a gym or fitness club, expect to see them hanging near desks. Prices tend to vary between most gyms, but most offer packages that go along with your membership. However, be wary, most of these personal trainers tend to recycle work out plans with the many clients they have, and schedules tend to be more rigid. If you want to learn more about specific exercises, these types of trainers are good to provide that basic knowledge.
Group Personal Trainers: Typically known as the most affordable type of personal training, many of these class-based workout regimens have a single personal trainer working a group through several routines. For those who feel more comfortable in a crowd, it's a great way to work towards your goals with others. Don't expect any flexibility or one-on-one consulting, but the encouragement and socializing can make the workout just as fun.
Even after deciding what type of personal training is worth your time and money, there are plenty of alternatives and specialized training that may suit your needs in what you want out of training.
These could range from yoga, cardio, strength and even specific athletic- training based on a certain sport. The web has made this process simpler, but always be sure to check before committing to a personal trainer.
But once the decision is made, the best payment plan is the last choice to make.
Payment Plan that is Right for You
There is no definite personal trainer price in the market, but the structure in the ways you pay tend to be the same.
Personal trainers charge by sessions, which vary on how long they train with you, and can range from one or several hours depending on how long each session is.
Sessions can be counted off in three different payment plans with personal trainers:
Weekly: If payment is weekly, personal trainers tend to market these as the less favorable choice by having them be the higher payment. For those who have a little more money to spend, but a less open schedule, weekly should be the last resort.
Monthly: You are likely to see more result with monthly payments, but in the long term, you are paying more. Some personal trainers also charge for four or six-month periods, so if you feel that's not enough, then understand that it's only going to get pricier.
Annually: Essentially, you are paying the much more expensive price for your commitment to a regimen and may be the best service depending on the trainer. Expect the best, but also be wary of the hidden prices and additions that may entice you to spend more than you already have.
The rate of how you pay your personal trainer may also depend on how the trainer charges the following:
Equipment
Travel
Supplements
Trainers also tend to factor in the price of their services based on their experience, certifications and reputation. Be aware that although a cheap price for a trainer could be helpful for your budget, it may also equal the quality of the work the trainer puts out for you.
Personal trainers don't themselves short, and neither should you!
But when in need of additional funding for a personal trainer, title loans may be a favorable option. Car title loans from LoanMart can be a great way to get essential funding without all the hassles that can come with traditional lenders.
One of the best things about car title loans from LoanMart is that they may be very fast and efficient. You could even receive your funding from title loans as soon as the next business day3!
Check out our application and see how you can use emergency money from a title loan to pay for a trainer1!