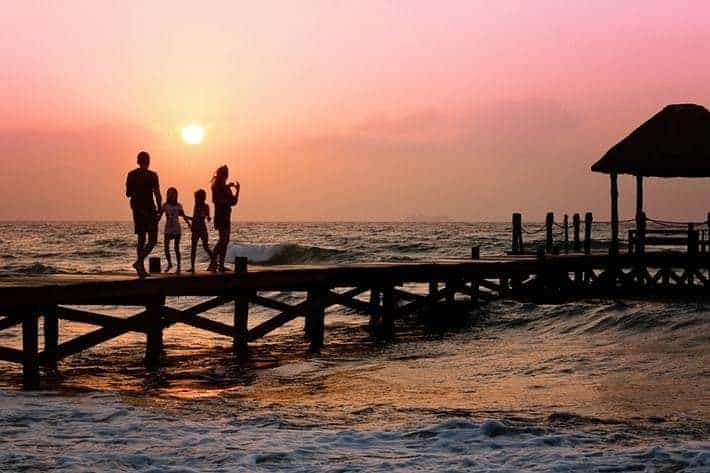 So, you've decided you want to adopt a child, but you've realized it's not going to be a very cheap option for the family. Figuring out how to pay for child adoption services can be stressful and difficult. Luckily, LoanMart has gathered information to help figure out how much you can expect to pay for child adoption services, and the best financial solutions, such as:
Grants
Government assistance
Fundraising
Loans
Employee benefits
And more!
But when considering loans, we recommend title loans. With title loans, you may receive emergency cash that is fast and easy to get, especially if you apply for a title loans from LoanMart1. But before we talk about title loans, let's talk about the cost of child adoption services.
How Much Are Child Adoption Services?
The cost of child adoptions services will all depend on different factors:
If you adopt through a domestic agency, independent adoption, international adoption professional, or foster care
What type of variable adoption expenses (medical, legal, living) to complete
What type of professional you go through and how they structure their cost
On average, whether you go to a private agent or adoption agency, child adoption services are usually around $40,000 but can range anywhere from $20,000 to $80,000 or more.
When you adopt a child from a foster home, it tends to be significantly cheaper than a newborn because of the age and care difference between the kids. Foster adoptions, on average, cost about $2,000 to $5,000.
Costs for Child Adoption Services
When you are adopting a child, you do not pay for the child – kids aren't a monetary item. You are actually paying for the different services and components that come with adopting a child. Each adoption services break down will vary based on the type of adoption, as well as the country you are adopting from.
Newborn Adoptions in US
When adopting a newborn, your expenses include:
Home study fee
Document preparation and authentication
Adoption agency application and program fees
Adoption consultation fees
Attorney fees
Advertising and networking
Birth family counseling
Birth mother expenses
Foster care
Travel expenses
Post-placement expenses
Foster Adoptions in US
Because of the abundance of children in foster care systems, there is less advertising and networking that needs to be done to find a child for your family. There are also less expenses paid towards the birth family and mother since the child has past that stage. Foster adoption services include:
Home study fee
Document preparation and paperwork fees
Attorney fees
Travel expenses
International Adoption
Most of the same fees and charges that happen with a newborn or foster adoption also are included in the overall cost of an international adoption. The additions to the list are typically:
In-country expenses
Child passport, visa, medical exam, and other expenses
In China, part of the in-country expenses is a required donation to the CCWA (China Center for Children's Welfare and Adoption).
How to Pay for Child Adoption Services
It might seem like a lot of money to adopt a child, but there are many different solutions and resources available to help you pay for your child adoption services.
Grants and Government Benefits
The first revenue you should try to get money from is by applying for a grant. Some grants can get you up to $15,000 towards your child adoption. There are many different grant programs out there that help people specifically with child adoption services:
Gift of Adoption Fund
Help Us Adopt
National Adoption Fund
The government also offers different benefits for adoption. They offer two major tax adoption benefits: Federal Adoption Tax Credit and Income Inclusion. This allows you to have a maximum tax credit up to $13,570 (2017) for eligible adoption expenses. It can help you with agency and attorney fees, travel, and accommodations. Make sure to consult with your accountant or the IRS to learn more information.
Another government benefit is the state subsidiaries. States will grant subsidiaries to families who are adopted children born in the US with special needs or have been in the foster care system for a specific amount of time. Depending on the state you live in, some counties may vary from state subsidiaries.
Agency Benefits
Before you choose the agency you'll use to help in your adoption process, make sure you compare them with others to see what extra fees they may require. Some agencies require a flat fee for all the expenses that come with child adoption, while others will offer the Sliding Scale Fees. This allows your fees to be structured based on your personal finances, which could potentially save you a lot of money.
Another benefit to look out for in agencies is the Placement Fee Deposit. Some agencies will require you to make a deposit on a child placement fee, even when the child hasn't been placed yet. There are agencies that do not require this deposit.
Fundraising
Personal expenses fundraising has become the newest way to pay for emergency or important bills that we cannot make by ourselves. With crowdfunding on sites like GoFundMe and Give, it gives the option for you to ask family, friends, and even strangers through your own connections for monetary donations. Some sites allow you to monitor your progress through photos, videos, and charts to update your donors.
If you prefer to sell items to help raise money, you'll have to think big and strategically. You might also have to realize that it takes a lot of work to raise thousands of dollars when using items to assist in fundraising, but if you know someone good at marketing and crafty, you could be in luck. Regardless, a little fundraising can help with some of the smaller fees and costs.
Other Resources
A very common resource to help with child adoption services is to take out loans. You can check with your bank and other banking institutions to see what they'll be able to offer you, or you can check with some companies that offer loans specifically for child adoption services. Some companies include:
A Child Waits
Pathways for Little Feet
Your employer may also offer an Employee Benefit Program that could help you cover the costs of a child adoption. They might offer financial reimbursements for adoption fees and paid leave vacation time for travel/parental leave. Most companies won't advertise these benefits, but it doesn't hurt to check with your employer.
When in need of additional funding to pay for adoption services, title loans may be a favorable option. Car title loans from LoanMart can be a great way to get essential funding without all the hassles that can come with traditional lenders.
One of the best things about car title loans from LoanMart is that they may be fast and efficient1. You could even receive your car title loan funding as soon as the next business day3!
Check out our application and see how you can use emergency money from title loans to pay for adoption services!